Siamo nati nell'epoca della desensibilizzazione, dell'abolizione dei tabù e, per certi versi, dell'eliminazione di quel certo tipo di ipocrisia generale che ha caratterizzato la nostra società nell'ultimo paio di secoli. Le cose si dicono, si mostrano e sta ad altri giudicare se tutto ciò sia giusto o sbagliato. Quanto meno, però, ciascuno di noi deve ammettere che dalle serie Tv abbiamo imparato cose che i nostri genitori non avrebbero avuto il coraggio di spiegarci, ed in modo tanto chiaro e diretto da non lasciare spazio a fraintendimenti. Non ci credete? Ecco allora ad esempio 15 cose che ci hanno insegnato le serie Tv sul sesso, 15 semplici lezioni che nella vita sotto le lenzuola di tutti i giorni possono essere sempre molto utili.
#1 La regola di Pacey Witter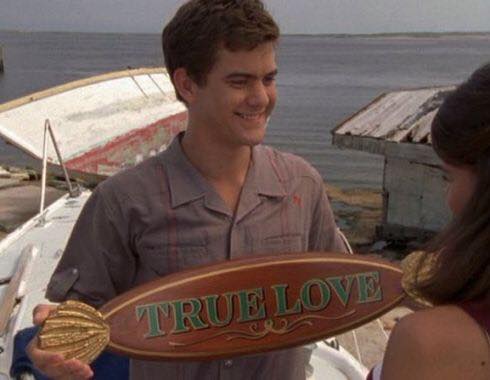 Non è un caso che sia la numero uno ovviamente, e non è particolarmente complicata, quindi sgranate bene gli occhi, soprattutto, ma non solo, i maschietti alla lettura: SEMPRE SEMPRE SEMPRE tenere un utilissimo condom (alias preservativo) nel portafoglio, anche se è l'equivalente maschile delle mutandine sexy di Bridget Jones, ma bando alla scaramanzia e facciamo i seri. È una questione di sicurezza ovviamente, ma oltre questo vi assicuro che sarebbe piuttosto frustrante, dopo magari settimane di corteggiamento e svariati preliminari, andare in bianco perché non avete seguito la semplicissima regola numero 1, e poi non dite che non vi avevamo avvertito. Notare bene: se anche Amy Farrah Fowler è più fortunata di voi a letto ricordatevi della regola di Pacey Witter quanto meno una volta ogni sei mesi, così, giusto per essere chiari.
#2 L'ansia Valerie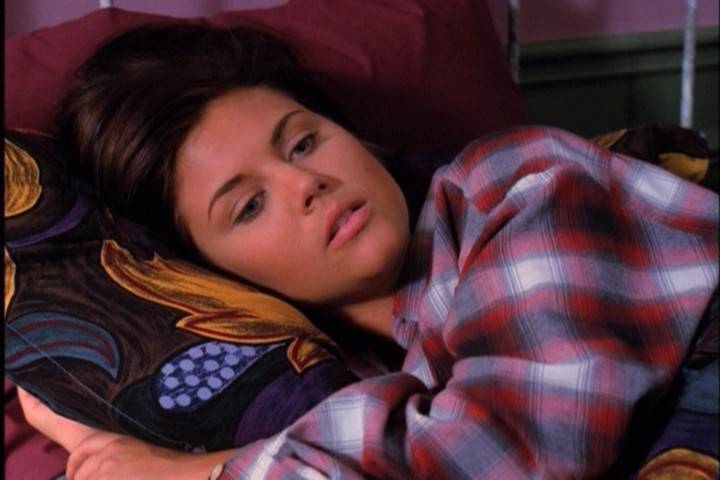 Rimanendo nell'ambito anni '90 e parlando sempre di sicurezza, Valerie di Beverly Hills 90210 ci fece passare un brutto quarto d'ora quando non ha usato la protezione con il proverbiale primo che passa che poi si scopre essere malato di AIDS, e non dimentichiamoci di quanto anche la libertina Samantha di Sex and the City ebbe una disavventura quando si ritrovò costretta a sottoporsi al test. Ebbene, premettendo che il mantra di tutti dovrebbe essere "fate l'amore, non fate la guerra" (non per essere hippy, ma ci si divertirebbe decisamente di più), il consiglio è per l'appunto quello di divertirsi, ma con l'AIDS non si scherza.