Bastano poche parole per descrivere questi due primi episodi di Scream Queens, il nuovo capolavoro di Ryan Murphy. Quella che però racchiude tutto in maniera chiara e sintetica è una: TRASH.
Credevo che non potesse esistere qualcosa di più trash di Pretty Little Liars: SBAGLIAVO.
Con ciò non sto insinuando assolutamente che faccia pena. Un misto di comicità e wtf continui, le occhiate e i momenti alla PLL si alternano a scene di ilarità alla Glee con quel pizzico di brio di American Horror Story.
Emma Roberts – Chanel – è la vera queen delle queen: ma forse non è un po' troppo simile a Madison Montgomery di Coven? Direi nettamente di si. Sembra quasi che l'abbia presa e fatta trasferire da una confraternita di streghe ad un'altra….forse anche un po' peggiore!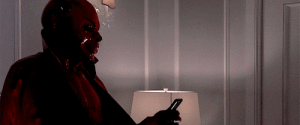 Ariana Grande -Chanel n.2- che è semplicemente Ariana Grande. Stesso look, stesso makeup, stesso stile, stesso sembrare una 2000 un po' cresciuta. Però adorabile. Insomma, io stavo schiattando dalle risate mentre veniva "uccisa".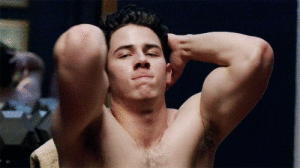 Nick Jonas -Boone- D I V I N O. Dobbiamo veramente parlare del momento in cui si allena?
Jamie Lee Curtis -la preside Munsch- assurda. Molto alla Sue Sylvester, certo, più criptica e arrapata ma senza ombra di dubbio spettacolare.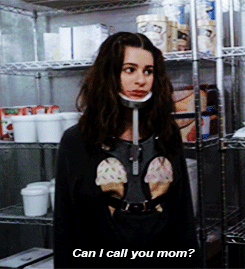 Lea Michele -Hester- è quasi solo la versione meno psicopatica e più inquietante di Rachel Berry, con un collare in più e dei capelli e degli outfit inguardabili.
Glen Powell -Chad- che è Dandy di Freak Show solo in versione "voglio scoparmi il mondo intero" invece che "voglio ammazzare tutti perchè il sangue mi eccita".
E siccome di trash si parla, dobbiamo ricordare i momenti come quello in cui Ariana Grande viene uccisa? O come la scena in cui la SORDA CHE AMA TAYLOR SWITF (e già questo fa abbastanza ridere) viene uccisa? Opppure, la crem della crem, quando l'altra addetta alla sicurezza viene ammazzara e lei è tipo "COSA CI FAI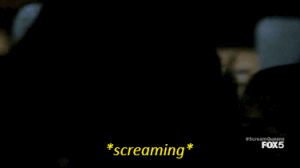 CON UN COLTELLO IN FACCIA??" per poi buttarne il cadavedere per strada?!
Insomma….. cosa ho appena guardato?! Per tutti i 90 minuti ero tipo "ma che caz?!?!"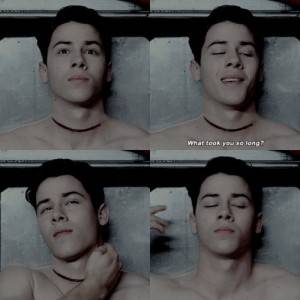 Poi però Boone si è svegliato e…..WHATTTT?!
Secondo me Ryan Murphy, il genio di Ryan Murphy, ci nasconde qualcosa. Questo "Scream Queens" potrebbe realmente essere più di ciò che ci è apparso nelle prime due puntate, proprio per quel finale a sorpresa.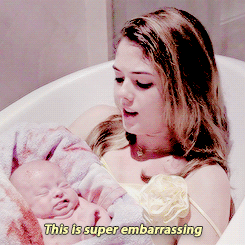 Partiamo dal presupposto che la storia non è poi chissà quanto malaccio: c'è sto flashback iniziare in cui si vede la tipa morta nella vasca dopo aver partorito. "Non sapevo nemmeno di essere incinta"? WTF non siamo su MTV! E qui il primo problema: sto bambino adesso chi è? Potrebbe essere quel sexy giornalista? E se così fosse sarebbe lui anche red devil che si sta vendicando per ciò che è successo a sua madre?
Oppure è la preside che non vuole più avere definitivamente a che fare con le KKT e quindi ha deciso di sterminarle per togliersi il pensiero? Tanto lo ha già fatto una volta, no?
Oppure è Chanel n.4? Che è così affezionata alle KKT da non voler che nessuno metta i bastoni tra le ruote?!
"Trash Queens" potrebbe rivelarsi una gran serie tv, potrebbe flipparci alla How to get away with murder e farci cervellare alla "chi è -A" per quel dannato Diavolo Rosso. Vedremo!
Un saluto agli amici di Scream Queens – Italia !