Il futuro di una delle Serie Televisive di punta dell'ABC è agli sgoccioli. Parliamo di Scandal, creata dalla mente di Shonda Rhimes, madre di altre due Serie di successo da diversi anni, Grey's Anatomy e How to Get Away with Murder.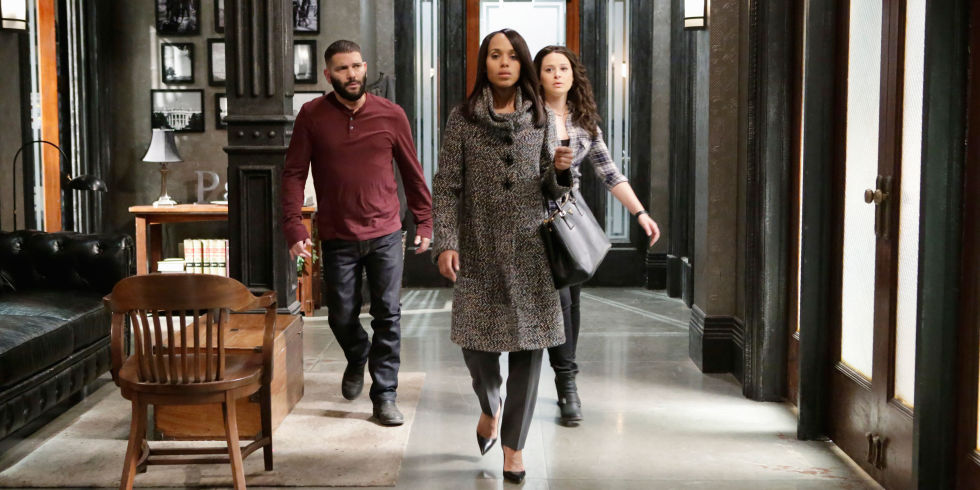 L'emittente televisiva dell'ABC, settimana prossima, dovrebbe svelare il nuovo programma per la stagione televisiva 2016-2017 e il futuro di Scandal rimane incerto; infatti la Serie potrebbe essere rinnovata per un'ultima stagione con sette episodi, simile al format del suo debutto nel lontano 2012.
Durante un'intervista rilasciata a The Hollywood Reporter, in occasione dei festeggiamenti per il 100° episodio, la Rhimes aveva dichiarato che il futuro della Serie era abbastanza tentennante, per via del clima politico dovuto all'elezione di Donald Trump a Presidente degli Stati Uniti d'America. Difatti, la trama che era prevista per l'attuale stagione in corso, è stata cancellata e riscritta dagli autori, essendo stata considerata troppo vicina alla realtà.
Secondo fonti interne, inoltre, la Rhimes ha sempre sostenuto che Scandal fosse una Serie da sette stagioni; precisato anche dalla produttrice stessa in un'intervista avvenuta in occasione della quarta stagione, dove affermava che aveva già pronto un finale.
Scandal ha sicuramente solidificato la posizione di Shonda Rhimes come una delle più potenti produttrici di Serie Televisive degli ultimi anni ed ha aiutato l'ABC a creare il famoso 'TGIT' – Thank God It's Thursday, un brand che include tutte e tre le produzioni da parte della Rhimes, come cavallo di punta del Giovedì sera americano.
Mentre Scandal avrà perso il primato fra le tre creazioni della Rhimes, rimane, senza alcun dubbio, il più discusso sulla piattaforma Twitter. L'attrice Kerry Washington – che, grazie a Scandal, è riuscita a vincere un Emmy nel 2013, diventando così la prima attrice Afro-Americana a essere nominata per una Serie drama negli ultimi 18 anni – ha chiesto la collaborazione non solo della Rhimes, ma di tutto il cast della Serie Televisiva per interagire con i fan tramite il social network durante la visione degli episodi. Questo ha sicuramente aiutato ad aumentare il numero di fan ed a diffondere la Serie a nuovi telespettatori, incluse Oprah Winfrey e Lena Dunham, le quali hanno confermato che Twitter ha aiutato a far conoscere questo Telefilm, auto dichiarandosi 'Gladiators'.