Abbiamo atteso a lungo il momento di vedere di nuovo Rick and Morty, perdendo il conto dei giorni che hanno scandito la terribile attesa. Forse qualcuno di noi il conto lo ha tenuto avidamente e dovrà ancora tenerlo per la seconda parte della stagione. Infatti, questo ritorno è composto da 10 episodi divisi in due parti. I primi 5 sono già sul catalogo di Netflix, gli altri verranno rilasciati più in là.
Ma ora c'è da chiedersi: è valsa la pena aspettare?
Queste prime puntate sono state frenetiche e di ottima qualità, soprattutto il pilot (che analizziamo profondamente qui). Quando nello scorso final season è apparso sullo schermo Buchetto da popò per avvertirci che per la nuova stagione avremmo dovuto aspettare molto tempo, ci è presa una stretta allo stomaco. Perché aspettare? Per quanto?
Due anni dopo possiamo dirci soddisfatti già dal primo istante, perché Rick and Morty è sempre Rick and Morty.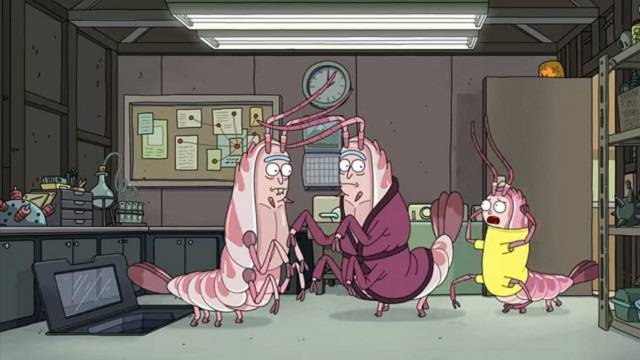 Ci eravamo lasciati con un Rick meno soddisfatto che voleva essere l'unica figura maschile di riferimento per suo nipote. Un piano che non aveva riscosso il dovuto successo perché, purtroppo, anche Jerry è sempre Jerry. Il rapporto con il suo genero è sempre stato conflittuale tanto da creare una sorta di asilo per ospitare i Jerry delle varie dimensioni. Nella quarta stagione poco cambia visto che il padre di Morty ha sempre meno fiducia in Rick e nei suoi modi. In alcune situazioni, infatti, si troverà in difficoltà proprio per questa mancanza di rispetto reciproco.
Non è facile avere a che fare con un uomo che non dà retta ai consigli, anche se espressi in maniera plateale. E, nonostante questa sia una tendenza anche delle precedenti stagioni, in questa possiamo notarlo in maniera più particolareggiata. Non è poi fin troppo curioso se pensiamo che ci potrebbe essere un motivo più complesso dietro. Morty, durante questi episodi, è sempre più simile a suo padre nonostante il tempo passato con il nonno. È visibile già dalla loro prima avventura, ma è confrontandolo con Jerry che si può notare come i due personaggi stiano diventando simili, sfidando l'autorità di Rick che sicuramente ha più esperienza di loro.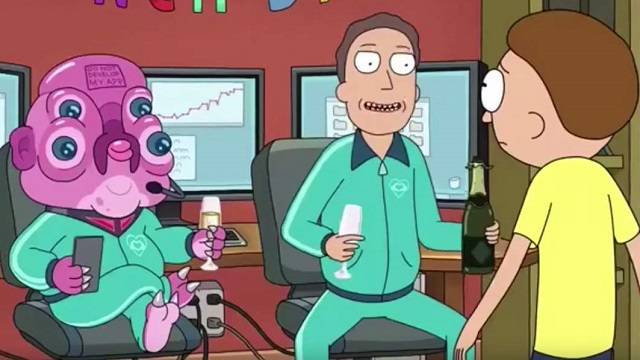 È ancora presto per tirare le somme visto che spesso non si arriva a un vero finale se non, per l'appunto, nel cliffhanger dell'ultimo episodio. In questo certamente la serie tv non è cambiata per nulla. Ciò che sembra mancare per adesso sono i due personaggi femminili principali. Mentre prima Summer si stava avvicinando al mondo dei due protagonisti, ora sembra messa un attimo da parte, insieme alla madre, Beth, che ha dimostrato di essere una donna intelligente e molto capace, nonostante sia spesso vittima delle proprie insicurezze.
Non è una mancanza casuale, serve a evidenziare ancora di più la noia che attanaglia Rick.
Summer e Beth sono due personaggi svegli, persone con cui lo stesso scienziato può confrontarsi e interagire in maniera costruttiva. Morty invece ne esalta le incredibili capacità perché profondamente più ingenuo, ma per Rick sarà davvero abbastanza? Non ha più la classica aria dell'ubriaco, non sembra sia immerso in faccende che riguardano amici o strane società segrete. Rick è annoiato, passa da un'avventura all'altra senza troppo entusiasmo ma con un piano sempre bene in mente, come se sapesse cosa lo aspetta. Questa è una sensazione che abbiamo già dai vari finali che abbiamo visto nel corso degli anni.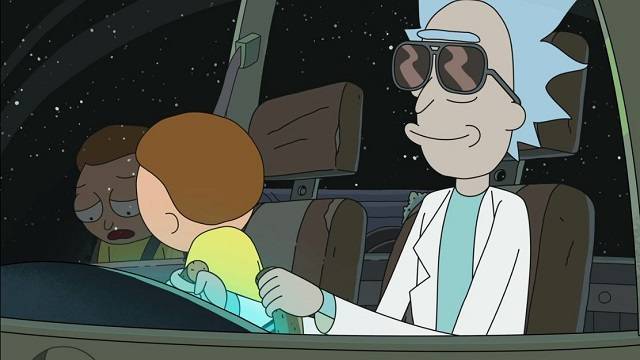 Rick è venuto fuori dall'ultima puntata della terza stagione in qualche modo sconfitto ma pur sempre intenzionato a vivere delle avventure con suo nipote. Quest'ultimo ha più consapevolezza di sé e sembra sempre meno intenzionato a dare retta al nonno. Sono piccoli gesti che però ci fanno capire come la storia e i personaggi stiano evolvendo. Da Rick and Morty non potevamo aspettarci altro, anche se adesso ci sono ancora degli interrogativi da sviscerare. Ad esempio: cosa ne è stata della Cittadella dei Rick? Non sappiamo ancora molto del passato del folle scienziato ma c'è sicuramente un mondo che ha bisogno di più di soli altri cinque episodi.
La qualità è alta, le storie sono ben strutturate e i personaggi stanno crescendo o confermando la propria indole, quale sarà il finale di questa stagione? E sarà vero questo indizio sulla quinta?