Il tempo sembra non passare mai quando si tratta di attendere la nuova stagione di Rick and Morty. Soprattutto ora che questa sta per uscire e i fan hanno già voglia di scoprire cosa avverrà nelle nuove avventure.
Sono passati ormai due anni dall'ultima volta che abbiamo visto Rick e Morty con le loro avventure. La curiosità continua a crescere, così tanto da cercare informazioni su quello che succederà dopo.
Infatti, l'amato cartone animato per adulti è stato già rinnovato sino alla stagione 6. Da qui la gioia dei fan è esplosa e li ha spinti a immaginare tutto quello che potrebbe accadere nel corso delle numerose puntate.
Sicuramente il post di uno degli sceneggiatori della serie ha continuato ad alimentare questa grandissima curiosità: Jeff Loveness ha twittato due foto in cui annunciava la fine del suo lavoro in Rick and Morty.
In una delle due foto ci mostra i cinque copioni da lui scritti, tra i quali spicca il primo episodio della quinta stagione. Nonostante i titoli siano stati appositamente oscurati, questo non ha fermato la fervida immaginazione di tutti i fan.
Si può notare che la cancellazione dei titoli non sia stata accuratissima. Nel copione del primo episodio della quarta stagione si distinguono chiaramente le prime due lettere, ovvero una G e una L. Da qui l'ipotesi che la storia di questa puntata avrà a che fare con Glootie, il personaggio di Taika Waititi.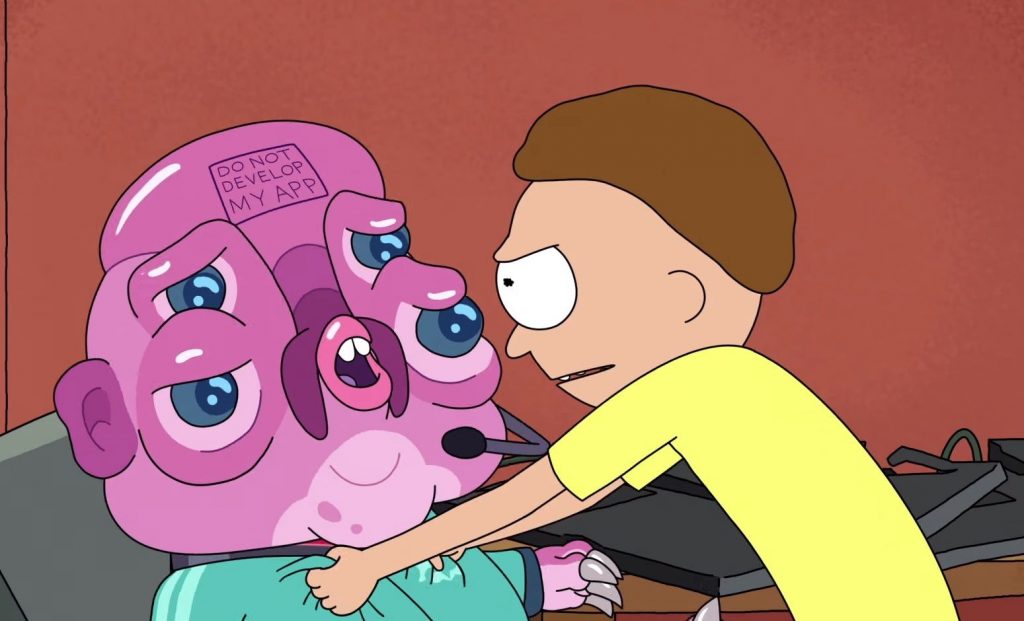 Un utente ha persino trasformato l'immagine in negativo per cercare di leggere le parole delle pagine seguenti dei copioni. Con questo metodo pare abbia individuato la frase My cancelled vacation come possibile parte dell'episodio 8.
La presenza di un copione per la quinta stagione inoltre fa sperare di non dover aspettare così tanto per vedere il proseguimento della storia. La stagione 5 potrebbe arrivare già nel 2020?