È tornato anche questa settimana il divertente spin-off di The Big Bang Theory, ma stavolta la puntata ci ha convinto un po' meno del solito. Questo è stato infatti il primo episodio della corrente stagione di Young Sheldon che mi ha lasciato con l'amaro in bocca. Gli autori hanno voluto strafare e dedicare una storyline a ogni personaggio ma, avendo a disposizione solo una ventina di minuti, hanno finito per trattare in maniera troppo sbrigativa le storie di alcuni personaggi (e soprattutto quella di Sheldon).
Ma prima di dare un giudizio più esaustivo, facciamo il punto della situazione!
Il piccolo Sheldon ha deciso di rendere la sua casa indipendente dal punto di vista dell'energia per far risparmiare alla sua famiglia un po' di denaro. Ha quindi chiesto al suo insegnante di scienze delle informazioni riguardo le risorse energetiche e alla fine ha scelto di ricorrere al nucleare. Non sapendo però come procurarsi il necessario per costruire un reattore ha chiesto aiuto al professor Proton.  Non riuscendo a raggiungere telefonicamente il suo idolo, allora ha deciso di rivolgersi al dottor Sturgis. È andato quindi a casa di sua nonna e ha chiesto a lui dove potesse trovare dei materiali radioattivi.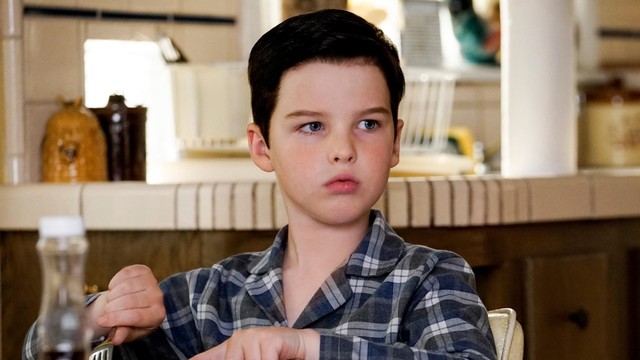 È stato proprio John a dargli una grande idea: gli ha consigliato infatti di chiedere ai negozi di elettronica di farsi mandare dei vecchi rilevatori di fumo (che contengono una sostanza radioattiva). Avrebbe potuto dire loro che gli servivano per una ricerca scolastica. Sheldon ha messo quindi in pratica il suo piano e ha cominciato a smontare vecchi rilevatori di fumo per estrarre l'americio 241. Ha commesso però un'imprudenza: ha chiamato il professor Proton e ha riferito al suo staff cosa stava realizzando e quanto materiale radioattivo possedeva. In questo modo le autorità hanno scoperto tutto e alcuni uomini attrezzati contro le radiazioni si sono recati a casa Cooper per portar via tutto l'americio 241.
Ma il personaggio che abbiamo amato di più in questa puntata di Young Sheldon è stato quello di Constance!
Il dottor John Sturgis le ha chiesto infatti di accompagnarlo a un'importante cena organizzata dai suoi colleghi di Università. L'uomo voleva mostrare ai suoi amici la sua bella e simpatica fidanzata. Connie, pur temendo di non sentirsi a suo agio in un un tale contesto, ha accettato ugualmente l'invito e dopo essersi messa in tiro è andata con lui alla cena di gala. Quando ha incontrato i colleghi del fidanzato, ha cercato di fare una buona impressione e ci è riuscita grazie a Sheldon. Sentendo tutti quei professori parlare di fisica è riuscita a intervenire nei loro discorsi, ricordando i concetti che suo nipote le aveva spiegato.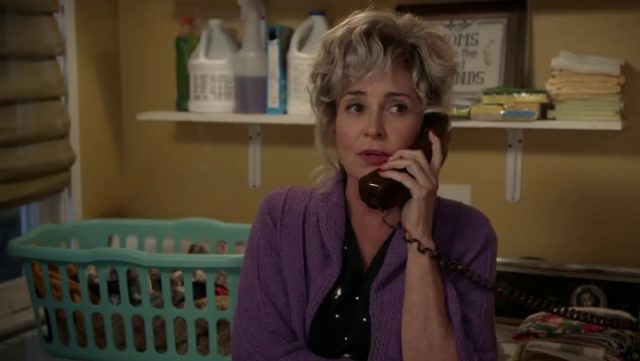 Con la sua simpatia e con la sua intelligenza Connie non solo è riuscita a fare bella figura, ma ha fatto anche colpo su un collega di John. Lo scienziato, ammaliato dalla donna, ha cominciato a farle delle avances piuttosto esplicite e questo ha mandato su tutte le furie il dottor Sturgis. L'uomo ha affrontato quindi il suo avversario in amore e ha messo in chiaro che Connie era la sua fidanzata e che nessun altro doveva avvicinarsi a lei. La donna lo ha portato via prima che la situazione degenerasse, ma ovviamente è rimasta molto colpita dal coraggio e dalla sicurezza di cui aveva dato prova il suo uomo.
Anche la storyline di Georgie è stata molto interessante questa volta.
In questo nuovo episodio di Young Sheldon, Georgie ha tentato di nuovo di conquistare la bella Veronica. Quando l'ha incontrata a scuola le ha chiesto scusa per il bacio che le aveva rubato nella fonte battesimale ed è riuscito a ricevere il suo perdono. Parlando con lei però ha scoperto che la ragazza era già impegnata: Veronica aveva conosciuto in chiesa un ragazzo e si era fidanzata con lui.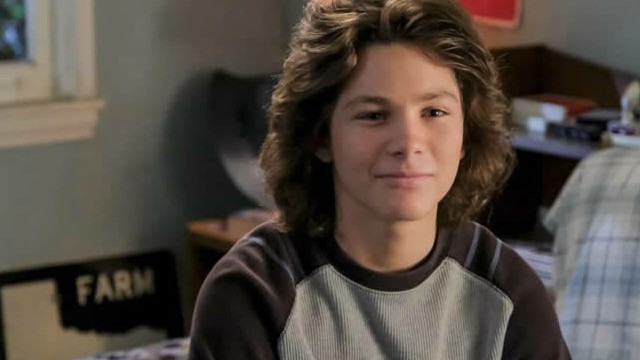 Questa notizia ha spezzato il cuore del povero Georgie che era davvero innamorato di quella ragazza e credeva di avere qualche chance di conquistarla. Dopo aver rimuginato sulla questione, ha deciso di giocarsi la sua ultima carta: le ha scritto una lettera in cui le dichiarava tutto il suo amore e la pregava di dargli una possibilità. Mentre le stava portando la missiva nel corridoio della scuola, un bullo però gli ha strappato la lettera dalle mani e l'ha letta davanti a tutti, umiliando il ragazzo.
Questa questione ha provocato anche un litigio tra i coniugi Cooper: George ha infatti ricordato la prima ragazza che gli aveva spezzato il cuore, facendo ingelosire e arrabbiare sua moglie. Probabilmente però la vera star dell'episodio è stata Missy: la ragazzina grazie alle sue fonti ha dato prova di essere a conoscenza di tutto quello che accadeva sia nel quartiere sia a scuola e ha anche aiutato i suoi genitori a capire cosa fosse accaduto al loro primogenito. È stato molto divertente anche vedere in diverse scene George e sua figlia spettegolare insieme.
Questa puntata è stata indubbiamente divertente ma, come ho detto anche all'inizio, mi è sembrato che gli autori abbiano raccontato in maniera troppo sbrigativa le storie dei protagonisti.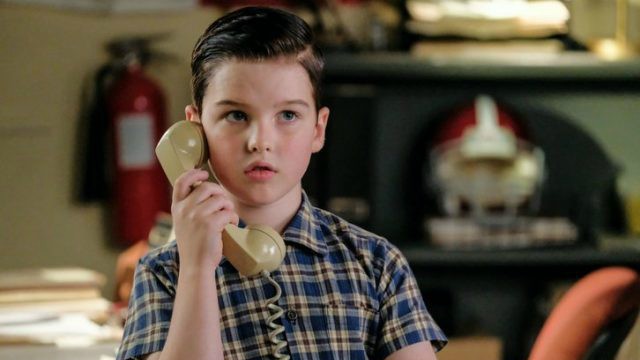 In questa puntata dello spin-off di The Big Bang Theory, l'interessante storyline del piccolo Sheldon è stata ingiustamente messa in secondo piano. Quando ho visto il promo, sono stata molto felice di poter vedere questa nuova avventura del protagonista (che ci era già stata accennata da Sheldon nella serie madre). Sono stata quindi molto delusa quando ho scoperto che gli autori hanno deciso di dedicare pochi istanti alla vicenda. Apprezzo sempre quando si decide di dare spazio anche agli altri personaggi, per mostrarci qualcosa di più sulla famiglia che ha cresciuto il piccolo Sheldon. Questa volta però, a mio parere, gli autori hanno commesso un errore dato che il protagonista di Young Sheldon era coinvolto in un'avventura che sembrava interessante.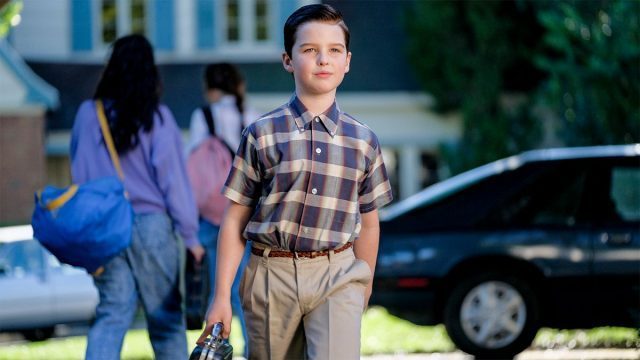 Le altre storie raccontate in questa puntata sono state comunque molto divertenti, mentre ho trovato debole la trovata della scenata di gelosia di Mary.
È stato molto interessante invece scoprire un lato più fragile e intimo di Georgie: finora questo personaggio era sempre stato apatico e nulla sembrava poter scalfire la sua indifferenza (né i malori di suo padre né quelli del fratellino). Questa volta invece lo abbiamo visto soffrire per amore e consegnare il suo cuore a una ragazza. Gli autori stanno facendo davvero un buon lavoro in questa nuova stagione, dando maggiore spessore a questo personaggio. Che dire infine di Connie? Vederla nella sitcom è sempre un piacere e ci regala sempre delle gag indimenticabili. Anche quando finge di essere una cervellona, ripetendo le nozioni che le ha insegnato suo nipote, non perde il suo charme. La rivelazione di questo episodio però è stato il dottor Sturgis che ha mostrato di avere molto più carattere e forza di quanto ci aspettassimo.
L'ultima di Young Sheldon, pur non essendo priva di difetti, ci ha divertito e ha raggiunto l'obiettivo che si era prefissata: farci amare sempre di più la famiglia Cooper.