Abbiamo dovuto aspettare molte settimane prima di poter vedere finalmente una nuova puntata dello spin-off di The Big Bang Theory, ma ne è assolutamente valsa la pena. La 2×18 di Young Sheldon è stato infatti uno dei più divertenti episodi dell'intera stagione e per questo mi stupisce che abbia attirato così pochi spettatori e sia stato uno dei meno visti di quest'anno (leggi qui per saperne di più).
Nell'episodio intitolato A Perfect Score and a Bunsen Burner Marshmallow è stato approfondito il rapporto tra Sheldon e John Sturgis, dato che sono stati coinquilini per una notte.
Il giovane Cooper e suo padre sono infatti stati convocati dal preside che ha comunicato loro una grande notizia. Dato che la media dei voti di Sheldon era molto elevata e lui aveva mostrato di essere molto dotato, avrebbe potuto saltare il liceo e passare direttamente al college. Se George e il piccolo Sheldon hanno accolto con sorpresa ma anche con molta gioia la notizia, lo stesso non si può dire per Mary. La protettiva madre del piccolo adolescente era infatti terrorizzata all'idea che suo figlio lasciasse il nido per andare lontano. Si è quindi fermamente opposta all'idea di spedirlo al college, essendo certa che non se la sarebbe cavata senza la sua famiglia. Allo stesso tempo però Mary non voleva che il suo piccolo genio sprecasse quella grande intelligenza che Dio gli aveva donato.
A quel punto allora il ragazzo ha proposto un'ottima soluzione con cui è riuscito a far cedere sua madre.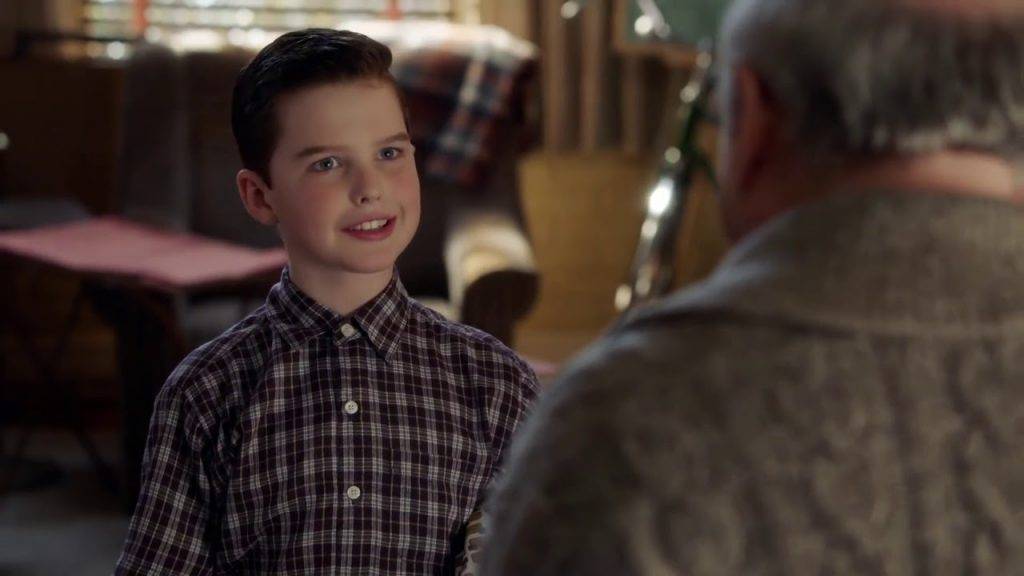 Avrebbe potuto frequentare tutti i giorni l'Università dove insegnava il professor Sturgis così che lui potesse fargli da tutore e badare a lui. Connie ha chiesto al suo compagno se volesse ospitare suo nipote a casa sua e lui inaspettatamente ha accettato con grande entusiasmo. Ma dato che Mary non era molto sicura che il professore potesse prendersi cura di un bambino, hanno deciso di fare una prova. Mary e George hanno annunciato a Sheldon che gli avrebbero permesso di dormire per una notte a casa di Sturgis e se l'esperienza fosse andata bene, allora avrebbero cominciato a valutare l'idea di farlo stare lì in pianta stabile e di permettergli di frequentare l'Università.
Sheldon è stato molto entusiasta e ha preparato immediatamente una grande valigia con i suoi abiti e i suoi amati libri di fisica. Mentre Mary lo ha accompagnato in auto, è stato davvero difficile per lei vedere con quanto entusiasmo il genio lasciava casa sua. Una volta arrivati il professor Sturgis ha mostrato loro la sua casa piena di lavagne e ha promesso a Sheldon di preparargli un piatto di spaghetti con gli hot dog e di fargli guardare un documentario. Il genio è impazzito dalla gioia, avendo ascoltato il suo programma e Mary è tornata a casa a pezzi convinta di aver perso per sempre il suo bambino.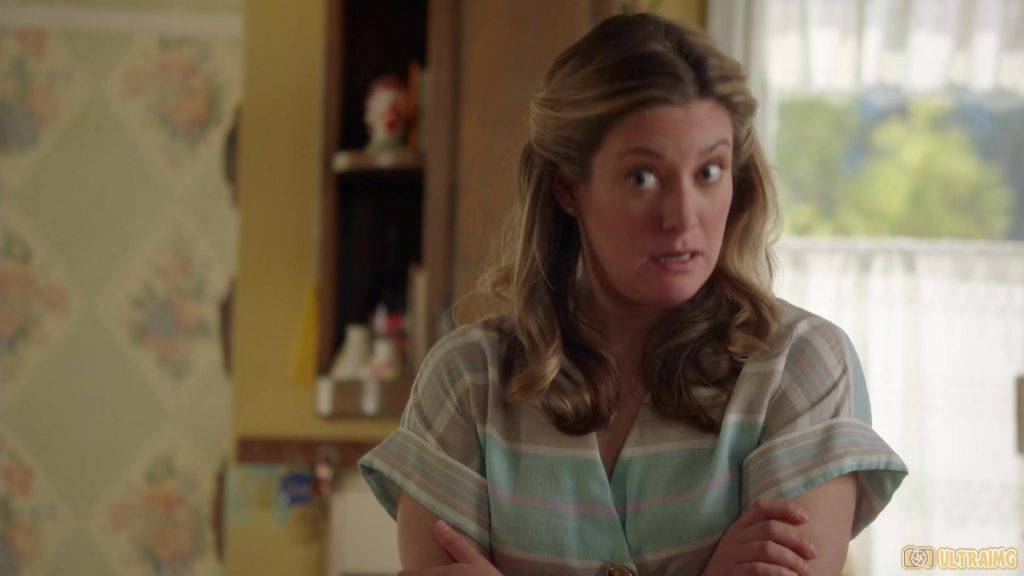 Per sentire meno la mancanza del suo Shelly ha provato a trascorrere un po' di tempo con i suoi due figli e con sua madre. Ma dopo che loro l'hanno cacciata, ha tentato persino di instaurare un'amicizia con la sua odiosa vicina Brenda senza riuscirci. Nel frattempo Sheldon e Sturgis si sono gustati la loro cena, guardando in televisione un documentario sulle forme di vita nello spazio e entrambi hanno riflettuto su quanto si fossero sentiti sempre degli alieni.
In una bella scena il professore però ha fatto notare a Sheldon che potrebbero essere loro gli abitanti originari della Terra ed essere gli altri a essere arrivati da un altro pianeta. Fino a quel momento tutto era filato liscio e Sheldon aveva trovato il suo coinquilino ideale a cui aveva assegnato tre stelle su tre (non è mai stato benevolo con Leonard!). Ma nella notte la situazione è presto degenerata: il piccolo genio ha avuto un terribile incubo e ha cominciato a gridare.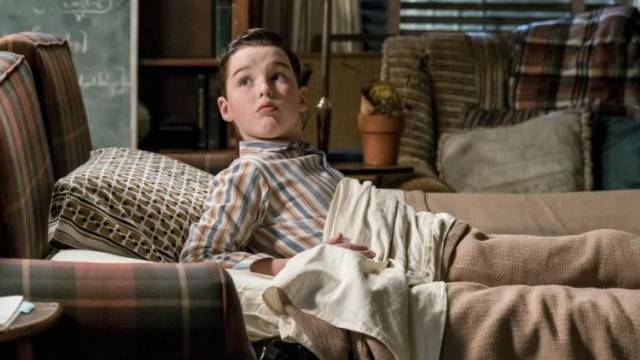 Il professore allora ha cominciato a correre per andare ad aiutare il bambino, ma è inciampato e ha battuto la testa. Alla fine è stato quindi il ragazzino a soccorrerlo e ad andare a preparare del tè per lui. Quando poi la teiera ha fatto nascere un terribile incendio che Sheldon non ha saputo spegnere, sono stati costretti a chiamare i pompieri e a evacuare il palazzo. Alla fine George ha riportato a casa suo figlio, riuscendo anche a risollevare il morale di Mary: la donna si è resa conto che suo figlio aveva ancora bisogno di lei e che non l'avrebbe lasciata ancora per molto tempo.
La convivenza tra il ragazzino e il compagno di sua nonna non è andata bene, ma la 2×18 di Young Sheldon è stato indubbiamente un buon episodio!
Abbiamo sempre notato quanto fossero simili John e Sheldon e in questa puntata ne abbiamo avuto la conferma. È stato molto bello vederli condividere una serata che, pur essendo stata rovinata da una disavventura, è stata indimenticabile. Il ragazzino ha infatti trovato qualcuno che condivide i suoi interessi, ma che ha provato anche la sua stessa inadeguatezza e che si è sempre sentito diverso dagli altri. Dopo questa puntata troviamo ancora più inspiegabile il fatto che Sheldon non abbia mai citato il suo mentore da adulto (leggi qui altri 4 segreti di The Big Bang Theory che lo spin-off deve spiegarci).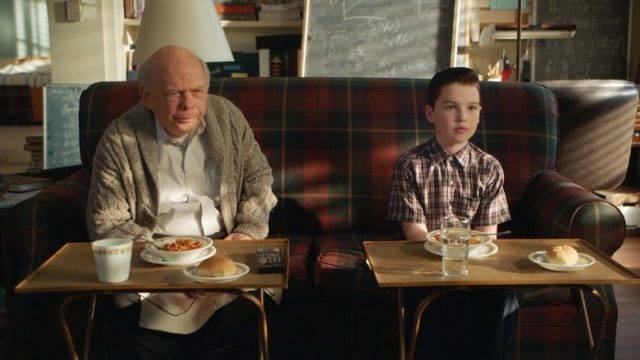 Questa puntata non è stata particolarmente originale: avevamo già visto nella scorsa stagione il piccolo ragazzino allontanarsi da casa sua per una notte e anche in quell'occasione le cose non sono finite bene. Ma con le sue gag divertenti e l'approfondimento del rapporto tra Sheldon e John hanno arricchito questo episodio rendendolo indimenticabile.