Il settimo episodio di The New Pope non lascia spazio ad attese. Si apre subito con l'evento che attendevamo dall'inizio di stagione: il ritorno di Pio XIII. E se il posto in cui un santo va a riposare è il paradiso, è proprio da lì che sembra tornare Lenny Belardo. L'uomo, radioso e affascinante, emerge dalle acque di un mare cristallino per giungere su una calda spiaggia. Lì uno stuolo di bellissime donne lo attende. Tra queste anche Esther e Sofia. Torna così la sigaretta di Lenny Belardo, e il suo sguardo pieno di una grazia di Dio di cui potremmo discutere a lungo. E tornano anche le note di Jimi Hendrix ad accompagnare quella camminata che tanto ci mancava.
The Young Pope è tornata per fondersi e amalgamarsi con The New Pope in un nucleo che accorpa il simbolismo dell'una con la praticità dell'altra.
Con Belardo torna l'aura criptica e angelica di una santità che l'uomo non ha mai desiderato. E dopo una coppia di episodi dal tono fortemente introspettivo, quell'aura torna per abbracciare la parabola di sofferenza di The New Pope e donarle ristoro. Un po' come l'angelo copre l'uomo steso a terra nel dipinto della sala del papa, più volte in quadrato in presenza di Giovanni Paolo III. Un uomo sopraffatto da se stesso e dal proprio dolore, imprigionato nella convinzione che Dio non lo ami.
Una convinzione che apparteneva anche a Pio XIII, e che tuttavia egli ha compensato con l'amore donatogli da ogni figlio di quel Dio. Si presenta dunque così il ritorno dalla morte di Lenny Belardo, con la necessità di capire in che modo il mondo lo ami. Non è un caso che le prime parole che sentiamo pronunciargli siano queste
"Mi avevi chiamato, ma sono tornato. Dimmi perchè."
E durante questo cammino di ritorno alla vita si consolida così in The New Pope la visione di Lenny come di un santo agli occhi di altri.
Idolatria, dolore, cecità. Incapacità di spiegare con logica ciò cui la fede crede per atto dovuto senza porre domande. Lenny Belardo sa bene da quante micce nasce il fuoco della santità con cui si riveste un prescelto che appare tale. Per questo si definisce semplicemente un uomo intuitivo. Ma non basta agli occhi di chi, come Lindegard, vive tra fede, scienza e dolore. Lenny Belardo è tornato dalla morte. Come può spiegarlo un uomo che sa che la scienza non fa eccezioni?
Il limbo in cui si trova l'ex papa tra il risveglio dal coma e il ritorno a Roma sembra un viaggio indietro nel tempo. Ci riporta alla bellezza delle immagini di The Young Pope, alla solitudine dell'uomo, alla fede che si scontra con la logica. La magia di Venezia incornicia così il primo scontro tra Lenny e l'ingiustizia del mondo terreno, dopo aver conosciuto la serenità dell'aldilà.
Proprio su questa collisione si concentra la 2×07 di The New Pope. Tra la serenità del paradiso e l'incomprensibile ingiustizia terrena.
Come evidenziano le musiche scelte per accompagnare il dialogo tra Lenny e il dottore prima – delicata e celestiale – e quello tra lui e Lidia poco dopo, cupa e infernale. Osserviamo lo scontro tra un Dio che alberga nei cieli tra misericordia e onnipotenza, e l'uomo, cui sono riservati dolore e incapacità di cambiare le cose. In mezzo c'è lui, Lenny. Lidia stessa non crede più a Dio, crede a lui. Come ci crede Esther, e tutti gli altri fedeli che hanno consegnato il loro corpo nudo a quello stesso mare da cui lui è riemerso.
E quell'inspiegabile ritorno a una vita che non doveva più appartenergli sembra conferirgli rabbia oltre che interrogativi. E assieme a ciò, chissà, l'idea che dietro debba esserci per lo meno un disegno più grande. La preghiera per il piccolo Eric, figlio infermo dei Lindegard, è una drammatica richiesta d'aiuto e di risposte a Dio. Una richiesta per il piccolo, per se stesso e per tutte le ingiustizie senza senso.
"Rendilo uomo" è quasi un canto. Più che una preghiera, una pretesa furente di porre rimedio a un'ingiustizia. Allo sbilanciamento tra l'insensato ritorno alla vita di persone come lui e la vita mai interamente donata a chi è nato come Eric. Ma la verità è che, come dice Gutierrez,
Dio non controlla la nostra vita, non ha il potere di correggere le nostre debolezze. Ma alla fine di tutto, può salvarci.
Nei tratti di uno stile tipicamente sorrentiniano – dunque con libertà d'interpretazione – questo potrebbe il concetto più caro al regista in questo episodio.
Un episodio che parla del potere della fede. Che lavora per immagini, analogie e simbolismo. Che sovrappone alla perfetta Pietà di Michelangelo, danneggiata dalla follia dell'uomo, la "pietà umana" di una madre che sostiene il peso e il dolore del proprio figlio. Sublimata dalla dolcezza della speranza. E di un atto di fede.
Ma The New Pope è un'opera più completa di The Young Pope, e la maestria registica di Sorrentino si materializza in una scelta ben oculata dell'organizzazione degli episodi. E così a una 2×07 dai toni astratti e sognatori segue una 2×08 estremamente pratica. Svariati minuti della prima ci avevano già preparati a una serie di snodi narrativi che la puntata successiva districa nella sua quasi totalità.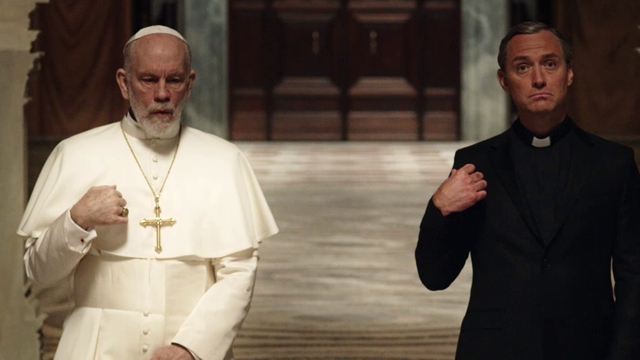 L'eterea luminosità che accompagnava il ritorno dal paradiso di Pio XIII lascia spazio al lato più oscuro della religione: l'operato dei suoi uomini. La fiducia e il ristoro della fede lasciano così spazio alle frizioni dell'operato umano, quello che difende la Chiesa più della fede in sé.
Si mescolano così vari personaggi in macchinazioni al centro di diverse sottotrame. La spaventosa figura di Bauer, un uomo che a dispetto di quanto pensassimo non è al servizio di Voiello, ma è forse ben più in alto di Sua Eminenza. Quella inquietante di Essence, suo diretto collaboratore e difensore a quanto pare degli stessi interessi. E quella di diversi cardinali e personalità alle prese con il futuro deciso per loro dai poteri forti – più forti dei loro – del Vaticano.
In questo episodio scopriamo così che la deposizione di Voiello, per quanto inaspettata, non è mai stata considerata definitiva. Per lo meno non dall'entourage ancora indefinito di Bauer. E che Spalletta aveva un asso nella manica per ricattare Giovanni Paolo III: la sua dipendenza da eroina. Abbiamo dunque conferma della causa del crollo del papa alla fine dello scorso episodio, e del contenuto della scatola che il fedele Danny lascia ogni sera accanto al letto del papa.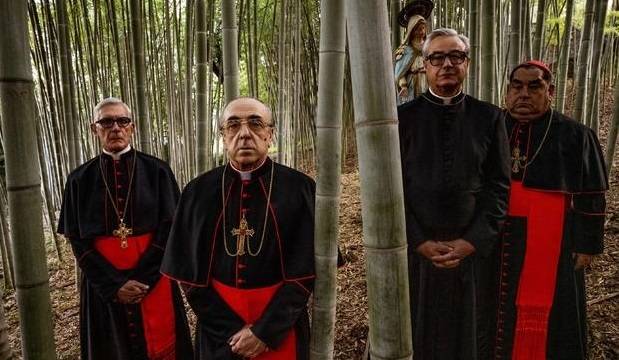 In questo episodio dunque la serie fa luce sull'intima essenza di due dei suoi personaggi principali: John Brannox e Angelo Voiello. Mostrando le debolezze più umane di entrambi.
Ma come disse il più longevo segretario di stato del vaticano "si può indebolire un uomo forte, ma non si può dar forza a un debole". E così ai tentativi di indebolimento di Voiello – per mano degli uomini e del destino – l'uomo risponde con la forza che lo contraddistingue: pacata ma dirompente. Mentre John Brannox risponde alla forza che gli era stata regalata affidandosi all'operato altrui, in tal caso di Voiello.
Rivediamo dunque questi riappropriarsi del suo ruolo dando il benservito a chi aveva tentato di metterlo fuori dai giochi. Una scelta chiaramente poco saggia. Così Spalletta, Guicciardini e Altbruck (marito di Sofia) vengono incastrati grazie alle loro peggiori perversioni, pagando però per le stesse con nulla più di una lettera di dimissioni. Lo stesso accade al cardinale Assente, Segretario di Stato non a lungo. Colpevole di aridità d'animo più che d'altro, viene mandato a far compagnia a Hernandez a Kabul. Tutto durante un dialogo che non dimenticheremo davvero mai.
L'operato e la sorte di questi uomini rappresentano senza dubbio la più severa critica di Sorrentino alle dinamiche interne del Vaticano.
Con azioni che – sfociando abbondantemente nell'illegalità e nella crudeltà – hanno ben poco di cristiano. Peccati di cui si macchiano uomini che non si vergognano affatto di predicare bene mentre razzolano malissimo. Il paradosso della sorte toccata ad Assente ne è un chiaro esempio. Ma ancor peggio, azioni talvolta gravissime, che restano impunite dietro le trame di un sistema troppo oscuro e potente per essere contrastato, persino dall'interno.
Ecco che allora ci ritroviamo quasi ad apprezzare il sarcasmo e l'onestà con cui una persona come Voiello ammette il peggio di se stesso. Specie nel momento in cui il dolore tira fuori la sua parte migliore. Ci regala così la sua più accorata preghiera a chi ascolta a porre uno sguardo più attento al mondo che soffre, rappresentato da Girolamo. Quello stesso Girolamo che rappresentava anche la parte più umana dell'Uomo Dietro le Quinte.
E ci ritroviamo ad apprezzare in qualche modo persino John Brannox. Che nonostante l'enorme responsabilità nei confronti del fratello defunto, la disonestà intellettuale del furto del suo saggio e la tossicodipendenza, è un essere umano come tutti noi. Con le sue debolezze, le sue catene e i suoi fantasmi. Ma se non altro privo di quell'insopportabile bisogno di fare una morale da imporre al resto del mondo, degna invece di ogni clericale che si rispetti.
Lui è sì, l'uomo delle mezze misure. Quello che piace ai fedeli perchè umano, perchè vicino ai loro standard. E che piace al Vaticano perchè poco attratto dal progressismo proprio come loro.
Ecco perchè a Roma Lenny Belardo – ora papa emerito – resta la mina vagante che nessuno riesce a imbrigliare. Ma come disse qualcuno in un film che porta lo stesso titolo, le mine vaganti servono a portare il disordine, a prendere le cose e a metterle in posti dove nessuno voleva farcele stare. Così Lenny Belardo ha saputo imporre il suo criptico modello di fede, amore e misericordia in un'istituzione che è rimasta sempre la stessa troppo a lungo.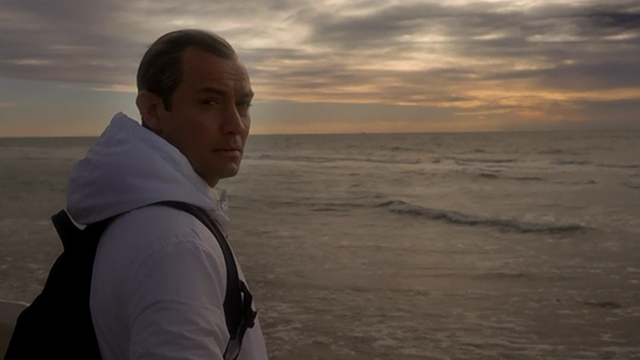 Il suo conservatorismo ambiguo e per contro progressista torna a insinuarsi tra le mura del Vaticano pian piano. Con un incontro con Voiello. Con un confronto con le suore di Santa Teresa. Le stesse che tanto hanno fatto nella parabola femminista raccontata da The New Pope. E continuerà a farlo senza dubbio non appena l'aura della sua santità incontrerà la tetra e umana debolezza di John Brannox.