Dopo un viaggio lungo diciannove puntate, anche per quest'anno The Flash ha detto addio ai suoi spettatori per ridargli appuntamento, stando alla programmazione della The CW, direttamente nel 2021.
Un salto temporale che non comprende solo questa serie tv, ma tutte quelle del network, che ha infatti dovuto acquistare altri prodotti (magari cancellati, come nel caso di questa serie) per coprire i buchi di programmazione nel periodo autunnale.
C'è però una buona notizia: The Flash tornerà sicuramente con una settima stagione. Con questa premessa, speriamo possano recuperare al terribile final season odierno.
Cerchiamo però di fare un po' d'ordine. Vi avviso già da subito che questa recensione contiene spoiler, e se dunque non siete in pari con la visione di The Flash vi consiglio di chiudere immediatamente questa pagina. A tutti gli altri, buona lettura!
A dover essere onesti, il finale di questa stagione non è "terribile" in quanto brutto o gestito male. Il problema è proprio dato dalle cause di forza maggiore dovute al coronavirus (e non è il solo esempio): se avessimo avuto le nostre altre tre puntate, avremmo avuto sì dei cliffhanger, ma forse non così grandi.
L'intera stagione di The Flash, presa nel complesso, ha un suo perché. Non è la migliore che abbiamo visto finora, ma non è neanche tutta da buttare. Gestita bene in certi momenti più che in altri, forse ci aspettavamo che avrebbe avuto un piccolo calo. È anche una cosa normale nel momento in cui una serie prosegue così a lungo.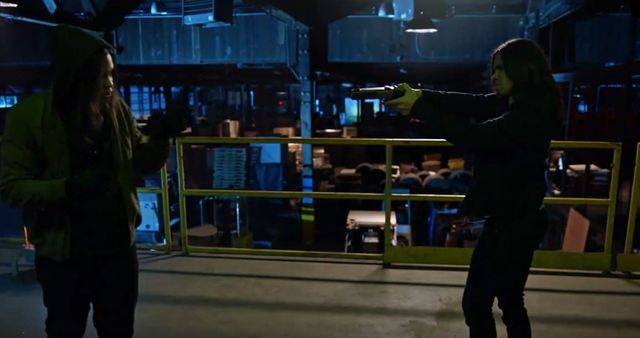 Potremmo dividerla in due parti: la prima parte di stagione concentrata sull'imminente crisi in arrivo, la seconda concentrata sul nuovo villain, e quindi su Carver, Eva McCulloch e sul Mirrorverse. Una situazione non facile da gestire, ma da questo punto di vista sono riusciti a renderla bene.
La prima parte è in realtà comune a tutte le serie tv della DC: si aspettava il crossover già da un anno, e dato che con il finale è cambiato l'intero assetto dell'universo narrativo è più che naturale che tutte le altre trame siano state afflitte. Supergirl ad oggi è forse il caso più lampante.
Per The Flash questo cambiamento era forse più importante. Ci siamo concentrati tanto nella prima parte di stagione su Monitor e sulla crisi perché Barry ne sarebbe stato colpito in prima persona. Sarebbe stato lui a dover sparire nella battaglia. Il successivo punto di svolta, prima con Flash di Terra-3 e poi con Oliver, ha portato a un radicale cambiamento.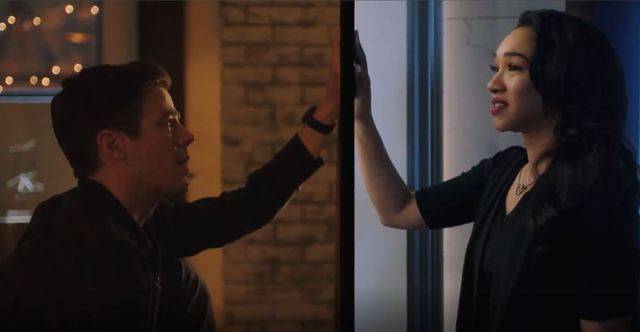 Ci siamo quindi ritrovati in un nuovo Universo, a fronteggiare un nemico se possibile più pericoloso di quelli visti finora. Negli ultimi episodi abbiamo capito che il Mirrorverse e la dissonanza neurale che affligge chi si trova al suo interno è una cosa con cui non bisogna scherzare. Il contrario di quello che sta facendo Iris, a ben vedere.
Nel corso di questa stagione il suo personaggio, in realtà, dimostra di avere sempre più carattere e una grande tempra. Ha sofferto la perdita di sua figlia, ma con l'aiuto di Barry è stata anche in grado di rialzarsi e di continuare a lottare per la verità. Finendo nei guai, ma allo stesso tempo dimostrando di voler a tutti i costi uscirne fuori.
Da quel punto di vista l'ultima scena su di lei nel finale di stagione ci lascia con non poche domande: cos'è successo? Dov'è finita? Come farà Kamilla a ritrovarla? Immagino che alla volta di gennaio avremo tutte le risposte di cui abbiamo assolutamente bisogno.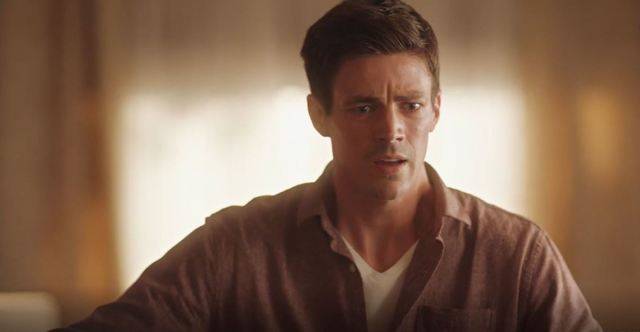 Allo stesso modo, in tutti i diciannove episodi Barry Allen ci dimostra di essere sempre una persona di gran cuore, un uomo e un supereroe buono che vuole combattere qualsiasi tipo di ingiustizia. Una dote da ammirare, se non fosse che Barry non impara mai dai suoi errori.
Per carità, è un essere umano, e in quanto tale gli è permesso di sbagliare. Questo suo lato è visibile anche nelle sue scelte, come nel momento in cui tentenna quando gli viene offerta la libertà di Iris in cambio della mancata protezione di Carver. Un dubbio legittimo, a ben vedere, data l'imprevedibilità del nemico.
Tuttavia gli errori di giudizio del nostro eroe sono frequenti. Legittimi, ma frequenti. Uno degli ultimi riguarda probabilmente Eva McCulloch, della quale in realtà non abbiamo ancora capito le vere intenzioni. È buona? È cattiva? Se guardiamo la storia nel suo complesso è molto difficile capire da che parte stare.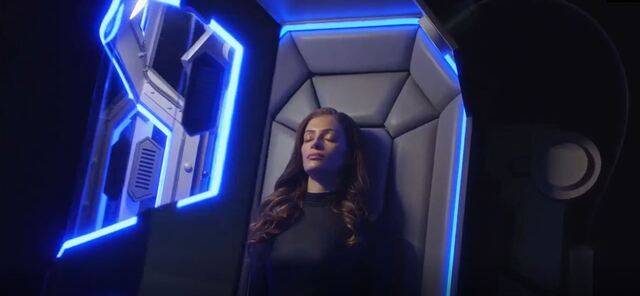 La verità è che Eva sembra contemporaneamente vittima e carnefice. È una vittima di Carver, ma al contempo la sua assassina. Sembra voler agire per il bene, ma usa maniere subdole per ottenere ciò che vuole. La sua posizione non è molto chiara, e non lo è stata nemmeno nel finale.
In attesa di avere migliori delucidazioni nella prossima stagione, possiamo notare che anche gli altri personaggi hanno avuto degli sviluppi piuttosto positivi. Killer Frost è certamente quella che colpisce di più, sia per la bravura dell'attrice sia per come il suo personaggio riesce a maturare.
L'abbiamo sempre considerata un'assassina a sangue freddo (battuta non voluta, lo giuro!) ma nel corso di questa stagione abbiamo avuto modo di scoprirla di più dal punto di vista umano. Insomma, la verità è che anche le persone che si suppongono cattive hanno dei sentimenti.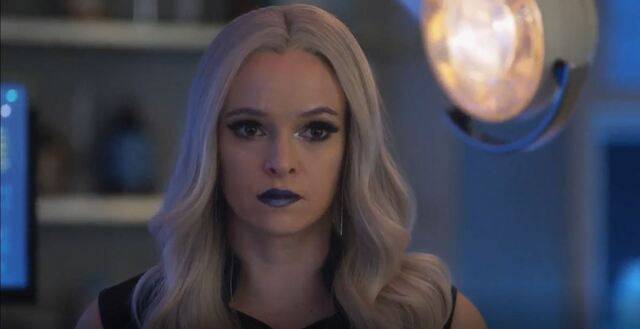 Poi sta a discrezione di ognuno decidere se cedere al lato oscuro o se proseguire nelle buone intenzioni. Killer Frost fa decisamente parte della seconda categoria, e dopo aver visto la sua maturazione non possiamo che sperare di rivederla molto presto nella prossima stagione.
Dei buoni progressi sono stati fatti anche da Ralph, che ci ha conquistato fin dalla scorsa stagione con la sua simpatia. Qui l'abbiamo trovato alle prese sia con diversi pericoli che, in maniera più leggera, con un potenziale interesse amoroso. Il suo rapporto con Sue Dearbon era senza dubbio interessante, ma merita più approfondimento.
Anche da questo punto di vista sono certa che da gennaio ne sapremo molto di più, specie se pensiamo che anche su Sue ci sono ancora moltissimi punti oscuri. La buona notizia è che il suo modo sarcastico ma comunque simpatico di porsi va a braccetto con l'umorismo di Ralph. Un'ottima combo!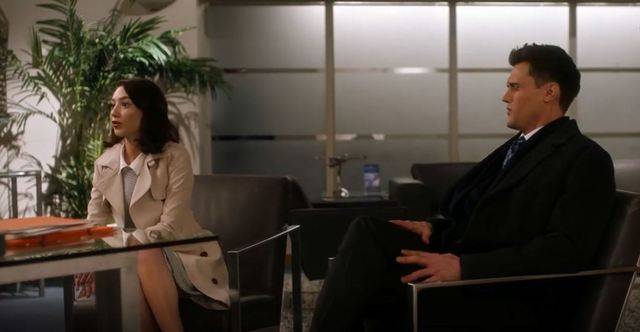 Non mi soffermerò troppo sulla figura di Nash Wells, anche perché c'è ben poco da dire. Qualsiasi ruolo venga dato a Tom Cavanagh lui riesce a dargli sempre la giusta interpretazione e la giusta sfaccettatura. Non capita spesso di poter vedere in azione un attore così talentuoso.
Più sottotono, invece, le figure degli altri personaggi, Cisco in primis. La sua presenza è senza dubbio importante, ma ci sono stati dei momenti in cui mi sono trovata a considerarla superflua. Per fare un esempio, nel momento in cui parte allontanandosi per un periodo dal team è stato spontaneo domandarmi se fosse davvero una presenza essenziale.
Non parlo certo dei suoi poteri, cosa che comunque non ha più dalla scorsa stagione, ma proprio di alcuni suoi atteggiamenti. Per quanto intelligente ho avuto come l'impressione che, in sua assenza, la squadra progredisse senza problemi. Mi chiedo se con la prossima stagione potrà avere un migliore riscatto.
Nel complesso, la stagione risulta ben gestita. Ha i suoi alti e bassi, e ci sono dei momenti e ritorni che probabilmente non sarebbero serviti a nulla (come Grodd, o Thawne) ma costituiscono comunque una crescita d'insieme.
Ora possiamo solo aspettare gennaio, con tutta la curiosità possibile, per la prossima stagione di The Flash!