Continua con questa 2×05 il nostro strano e bellissimo viaggio nei paesaggi inglesi e nel mondo di The End of the F***ing World (leggi qui, se te la sei persa, la recensione dell'episodio precedente).
Questa puntata rappresenta un po' il punto di svolta dell'intera vicenda: nella prima parte della stagione abbiamo visto la presentazione di Bonnie e la reunion dei nostri protagonisti che si trovano a intraprendere questa piccola fuga in macchina senza effettivamente una vera e propria meta, nella seconda parte, che vedremo nei prossimi episodi, assisteremo sicuramente a situazioni sempre più surreali che si susseguiranno lungo un climax sempre più ascendente che ci condurrà a un finale col botto… O almeno è ciò che mi aspetto e spero vivamente dalla serie. Insomma, una puntata semplice, ma ricca di spunti riflessivi che ci lascerà con un milione di domande aperte.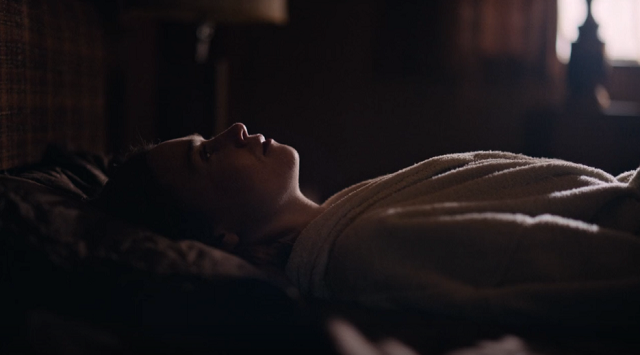 Ma andando con ordine: parliamo un attimo di ciò che è successo in questo episodio. È mattina, Alyssa si è svegliata già pensierosa e con un grande conflitto interiore, James, d'altro canto, si sveglia più sereno del solito ed è convinto che il bacio della sera prima abbia sistemato tutti gli attriti tra i due, si illude di una possibile svolta romantica. Bonnie, che, come avevo ben supposto nella scorsa recensione, non è morta, apre gli occhi di soprassalto trovandosi sul cadavere del proprietario del motel, ucciso per errore la notte precedente.
Insomma, tutti e tre incominciano la giornata con un bel po' di pensieri per la testa, uno più preoccupato e ansioso dell'altro, con dissidi e agitazioni interiori.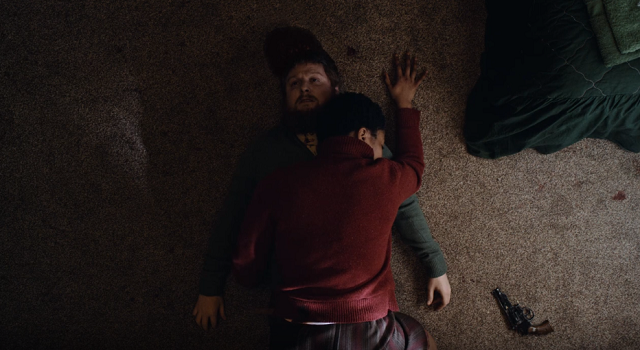 Bonnie, ferita e ancora con i sintomi della sbornia, dopo aver occultato il cadavere nell'armadio della camera, risale in macchina con i due e tenta di restare lucida, nonostante il sangue continui a bagnarle la maglietta. La ragazza è fuori gioco per tutto l'episodio, è presente, ma la sua mente e il suo copro sono completamente focalizzate sul dolore fisico provocatogli dalla ferita aperta. Il suo personaggio è stato un po' accantonato per dare spazio ai due protagonisti che, ancora una volta, si trovano su due lunghezze d'onda opposte.
Interessante però è l'averla fatta interagire con un personaggio esterno alla vicenda: un farmacista, che si proclama femminista, sinceramente intenzionato ad aiutarla. Vediamo come lei sia totalmente immune alle gentilezze altrui, conosce solamente la punizione e la pressione psicologica come forma di affetto e protezione, non ci stupisce il suo attaccamento morboso alla figura del professore. È davvero difficile non entrare un po' in empatia con lei.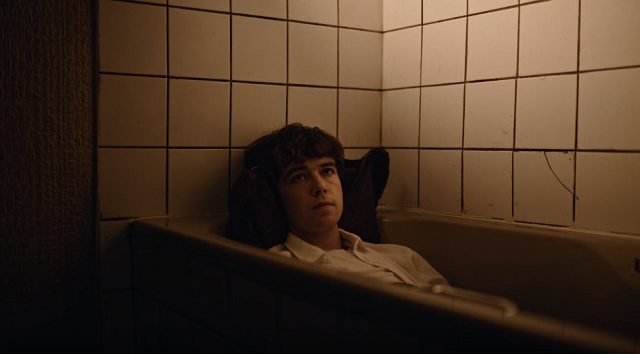 James da un lato è felice, sente di aver riconquistato la ragazza che ama, ma allo stesso tempo è molto in ansia perché il modo in cui lei si sta comportando non è quello che lui si era immaginato. Alyssa è ancora più schiva e scorbutica del solito, risponde come solo lei è capace di fare, ovvero a mezza bocca e come se ce l'avesse con tutto e con tutti. Purtroppo non riesce a togliersi dalla testa l'idea di aver ferito un bravo ragazzo come Todd, la sua testa le dice che la fuga e il bacio con James sono state e continuano a essere delle pessime idee, ma il suo cuore non riesce a star lontano dal ragazzo, sembra sempre riportarla da lui qualsiasi cosa possa pensare o possa fare.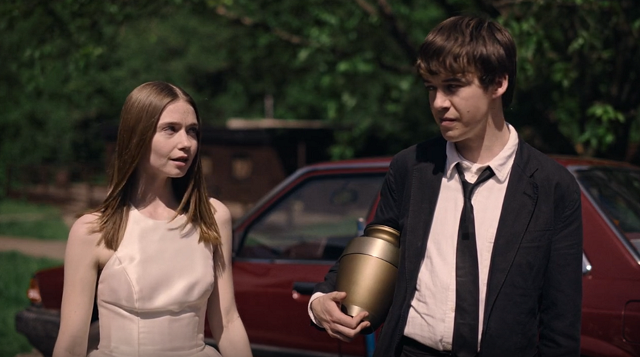 Il discorso tra i due in macchina è molto bello e altrettanto vero. Entrambi hanno sofferto e sono stati segnati enormemente, tutto quello che è successo è impossibile da cancellare, un fardello enorme da portare da soli ma che sarebbe sicuramente più leggero se condiviso con chi lo ha provato direttamente sulla propria pelle. Purtroppo però non sembra che i due riescano a trovare un vero punto di unione, non comunicando a cuore aperto non potranno mai comprendere i sentimenti l'uno dell'altro.
Forse non sono realmente compatibili, forse sono stati fondamentali l'uno per l'altra in un determinato periodo difficile delle loro vite, ma adesso non c'è più niente che li leghi, nulla da recuperare o ricostruire.
Sicuramente lo scambio di battute più significativo di tutto il dialogo finale in macchina è stato: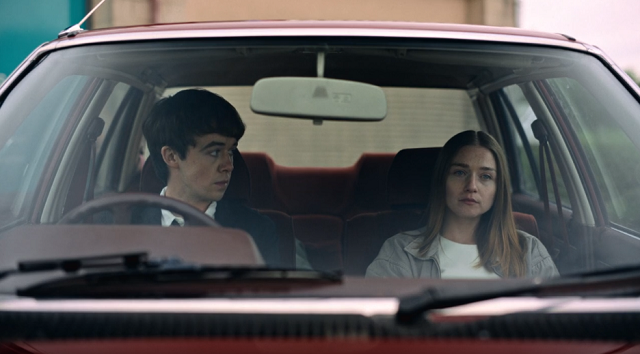 – Sono quasi morto!

– Lo so, c'ero anche io.
Non sono la risposta, James.

– Aveva ragione. Era finita.
Tre battute che racchiudono in sé una forza incredibile. Recitate con un'intensità notevole e la giusta quantità di pause drammatiche che ci fanno assimilare questo "Aveva ragione. Era finita" come uno dolorosissimo schiaffo in faccia. È davvero finita tra i due? Riusciranno adesso a uscire di nuovo dalle rispettive vite? Saranno in grado di trovare in qualcun'altro o in qualcos'altro ciò che vedevano l'una nell'altro?
Lo potremo scoprire solo continuando la visione degli ultimi episodi rimasti, anche perché, a fine puntata,vediamo Bonnie che finalmente si è ripresa ed è sempre più determinata e convinta nel portare a termine il suo piano per vendicare per la morte del professore. Restate con noi per scoprirlo insieme!