Nel quinto e sesto episodio della seconda stagione di The Crown, l'attenzione si sposta dalla sfera privata di Elizabeth a quella politica. Siamo di fronte a una Inghilterra di enormi trasformazioni, uno Stato non più al centro del mondo ma surclassato dalla nuova potenza americana. La Regina Elisabetta si trova a dover rappresentare questo Paese scosso sin nelle fondamenta, e la sua rigida morale e perseveranza si rivela spesso un aiuto e una condanna.
I due episodi sono, seppur trattino di storie diverse, legati da un comune argomento: l'immagine pubblica alla quale Elizabeth così disperatamente si aggrappa, in nome di una perfezione estetica e apparente che arriva a minare il suo rapporto con il popolo e con i membri della famiglia.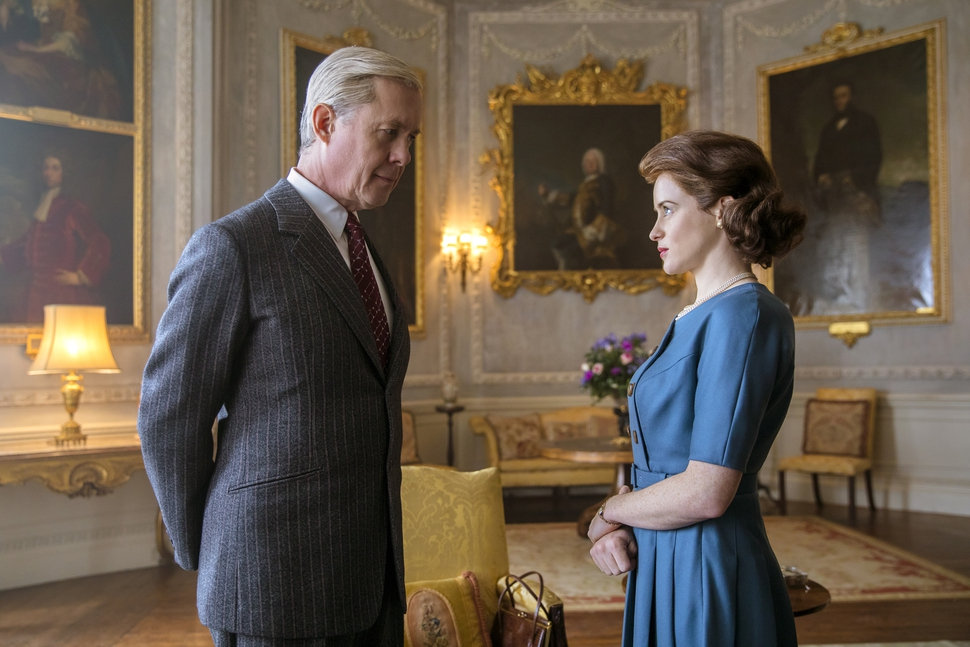 Ciò che appare definitivamente chiaro in questi due episodi è che Elizabeth, per quanto sia una donna forte, pratica e pressocché indistruttibile, è anche una persona molto influenzata dall'opinione altrui, nel bene e nel male. Non dimentichiamo che nel corso della prima stagione è stata soprattutto l'influenza degli altri ad averla indirizzata nelle sue prime scelte di governo e soprattutto in scelte di carattere privato, come la relazione della sorella Margaret e la partenza di Philip. Adesso la Regina non è più alle prime armi, è consapevole del proprio ruolo, di ciò che ci aspetta da lei, è più matura e anche più vecchia. Nello spirito e nel corpo.
Ci viene svelato attraverso primissimi piani che regnare non è un compito semplice e le rughe sono solo una manifestazione fisica di ciò. Consideriamo anche che Elizabeth è sui trent'anni in questa seconda stagione e vederla così appesantita non è normale per la sua età.
C'è da dire poi che di per sé non sia una donna esattamente moderna o giovanile, si veste e si acconcia i capelli in maniera discutibile, protagonisti questi di un ilare momento nel treno con protagonista Philip. Sì, senza dubbio Margaret ha maggior fascino e carisma della sorella, è una donna più facilmente apprezzabile, semplice e amabile e chissà come sarebbe stata da regina. Elizabeth ha tante qualità che la rendono una monarca eccellente, prima di tutto la comprensione, appunto, del proprio ruolo e la sua dedizione a esso. Di fronte alla Corona tutto passa in secondo piano, per amore della patria e forse di un desiderio mai sopito di voler compiacere quel padre, ormai scomparso, più legato alla sorella minore.
Tornando al discorso di prima, sì la Regina è una donna caparbia e più "resistente" adesso ma ancora influenzabile. I due episodi di The Crown così, seppur affrontando argomenti molto diversi, sono legati da questo: la tendenza da parte della monarca di credere di fare di testa propria quando in realtà sta agendo per conto di altri.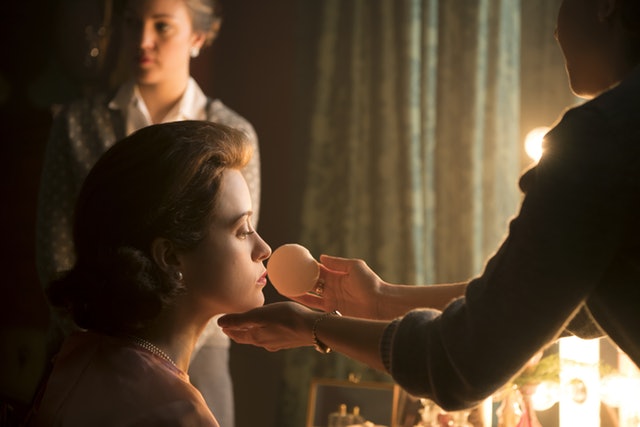 Così avviene nel sesto episodio di The Crown, quando Elizabeth decide di esiliare, seppur non in maniera diretta, lo zio paterno per i suoi sospettati (e oggi comprovati) legami con Hitler in persona. Il perdono che la Regina era disposta a concedere, influenzata dalle parole di un predicatore americano, viene spazzato via nel momento in cui è un'altra influenza a prendere la meglio, quella di "Tommy" Lascelles. Ascoltando i racconti dell'ex consigliere privato, la Regina si convince di dover agire per il bene del Paese allontanando definitivamente quella figura che alla famiglia ha solo portato dolore e scandalo.
Il quinto episodio, invece, intitolato "Marionnets" non è altro che un elogio alla monarchia. Colui che appare come un titano pronto a scalare l'Olimpo e a distruggerlo in realtà non è altro che il suo più ardente sostenitore. Lord Altrincham salva la monarchia, la salva dal suo non volersi evolvere, dal suo ostinato attaccamento a tradizioni che non solo sono antiquate ma, come lo stesso Lord precisa, possono essere considerate illegali.
Il giornalista riesce nel suo intento influenzando la Regina con parole sagge e rispettose. Il dialogo segreto tra i due rappresenta l'incontro tra due mondi: passato e futuro; monarchia e democrazia. La Regina decide di dare ascolto alle parole del Lord perché pur essendo una persona testarda, è anche molto razionale e logica e accetta i consigli (anche se non ammetterà mai di averlo fatto e infatti non lo ha ammesso per tanto tempo).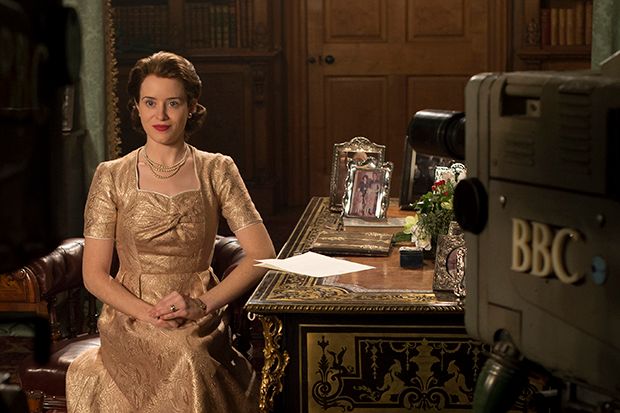 Il famosissimo discorso di Natale della Regina rappresenta un primo passo avanti verso una monarchia rinata, nuova e moderna che guarda al futuro e chiude le porte al passato. È una prova che Elizabeth come monarca ma anche come donna riesce a superare. Lei che non sopporta essere al centro dell'attenzione, che non vuole farsi conoscere. La donna dietro le quinte.