La seconda stagione di The Crown, contrariamente a quanto fatto nella prima, non concentra tutta la propria attenzione sulla Regina Elizabeth inglobando invece nel proprio racconto diversi punti di vista.
Una storia che si fa quindi più corale e allo stesso tempo più intimistico. Se nella prima stagione abbiamo assistito alla salita al trono e ai primi anni di assestamento, in questa seconda parte del racconto è la sfera di rapporti intorno alla Regina ad assumere maggior peso.
Il rapporto con Filippo viene dunque approfondito, i presunti tradimenti del consorte (sempre smentiti nella realtà dai suoi amici che lo definivano "window shopper", guardava le vetrine ma non comprava mai nulla) e i difficili cinque mesi che i due passarono lontani vengono raccontati nei primi tre episodi, che possono essere considerati un mini arco a sé. Margaret, altra figura ambigua e misteriosa che si muoveva per le stanze del palazzo, è protagonista del quarto episodio e poi vedremo del settimo. Margaret, che non ha mai accettato il ruolo di sorella della Regina, nella nuova serie beve e fuma in continuazione e il suo lato sexy viene ampiamente rivelato.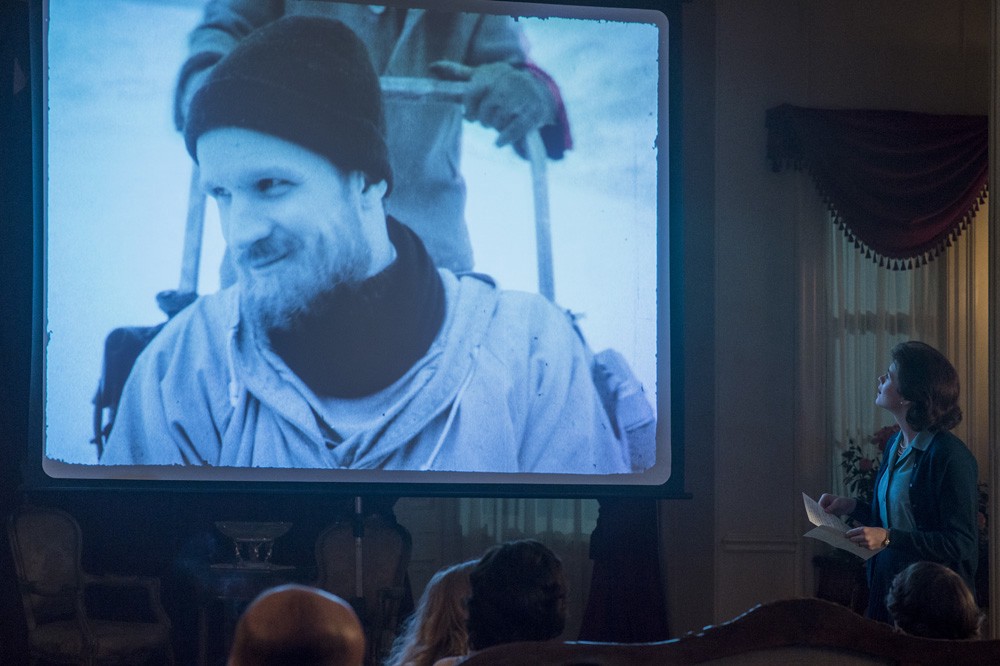 Nel terzo episodio della seconda stagione di The Crown intitolato "Lisbon" si conclude il viaggio di cinque mesi del duca di Edimburgo che l'ha viso giungere fino in Antartide e si conclude anche un arco narrativo che pone l'attenzione sul personaggio interpretato da Matt Smith e sul rapporto tra i due coniugi. È nel momento in cui è più lontana da lei, guardandolo nel video con la barba lunga e quel fascino innegabile che Elizabeth sente maggiormente la mancanza non solo di un marito ma di un ancora in quel mare pieno di pericoli che è la politica.
Siamo nel 1957, dopo gli accadimenti del canale di Suez il primo ministro Eden è costretto a dimettersi e la Regina è si una donna determinata ma anche incline a farsi condizionare dal parere altrui, non è un esempio di forza, di modernità e questo è sempre più chiaro man mano che gli episodi vanno avanti. L'assenza di Filippo si fa sempre più forte ma il ritorno tanto atteso viene oscurato dalla minaccia di uno scandalo che rischia di minare non solo la famiglia reale ma il rapporto tra i due. Il tradimento.
Quelle infedeltà, voci ricorrenti nella realtà, sono appunto protagoniste del terzo episodio, alle quali non si concede nemmeno l'ombra del dubbio. Durante il lungo viaggio in nave a Melbourne, dove andò nel 1956 per inaugurare le Olimpiadi «c'era una puttana in ogni porto», dice una donna del club. In un faccia a faccia che ci riporta ai primissimi momenti di inizio stagione, Elizabeth non chiede quale sia la verità, chiede piuttosto che il marito si adegui finalmente alla nuova vita, che metta fine alla sua indole ribelle per incarnare quello che la nuova vita, la nuova prigione impone.
Il disagio di Filippo a corte è fortemente rimarcato: «Che cosa succede se non faccio il discorso?», chiede al segretario, che risponde: «Non è previsto. Non è previsto nemmeno che lei abbia un'opinione al riguardo». È questo che Filippo non sopporta, come sottolinea alla moglie, essere considerato niente poco più che uno straniero, l'ultimo arrivato e il secondo in ogni cosa. L'essere guardato dall'alto in basso dai "baffoni" e venire perfino dopo suo figlio. C'è un orgoglio in Filippo sensato e giustificabile, se si considera anche il suo essere uomo sottomesso in tempi ancora fortemente maschilisti. Non è mancanza di amore o di riconoscimento per la moglie, è desiderio di rispetto.
La relazione decisamente complessa tra questi due caratteri agli antipodi, viene magistralmente resa dall'interpretazione di Matt Smith e Claire Foy. Elizabeth e Philip si amano, senza dubbio, ma la Corona è sempre in mezzo, pronta a farli scontrare. Per amore la Regina lo crea Principe, crea insomma letteralmente una carica solo per lui. Non ritengo come contentino ma piuttosto per riconoscergli una giusta richiesta. E soprattutto per amore.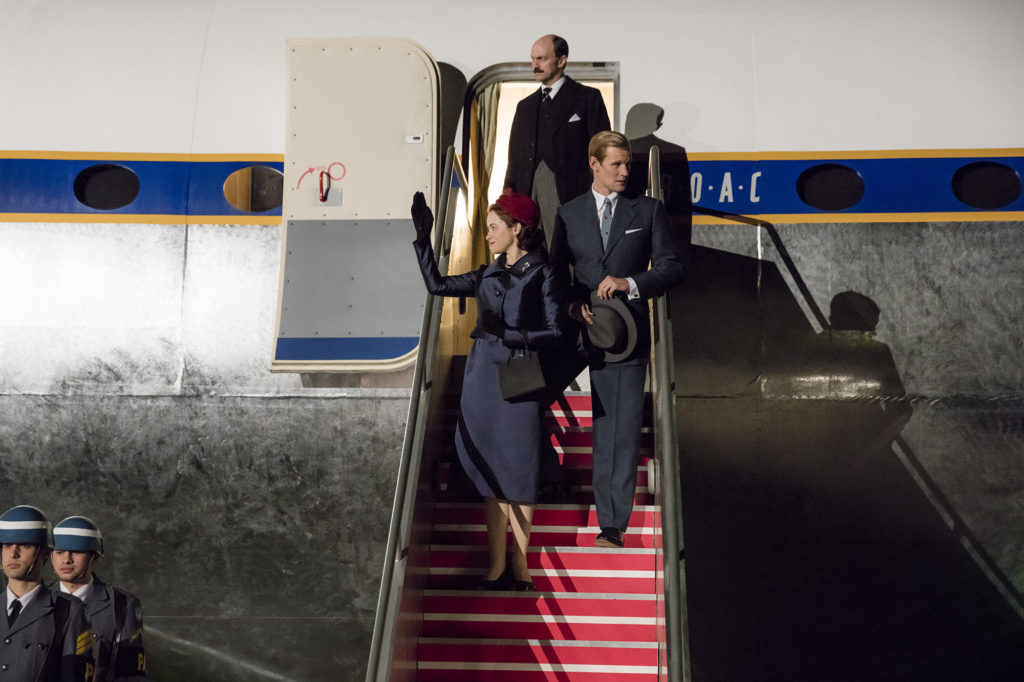 Finisce così il primo atto di The Crown e le tende si riaprono per iniziare il secondo , questa volta sulla scena vediamo una principessa. Balla ma non esprime gioia, solo tanta tristezza. Piange una felicità negata, la fine di un amore che la tormenterà sempre, che sarà forse la causa di una vita intera di infelicità e insoddisfazione. Margaret è il fantasma del personaggio pieno di vita che abbiamo conosciuto nella prima stagione di The Crown, adesso ridotta a un guscio riempito di alcolici, fumo e pillole. Il suo rapporto con Elizabeth è irrimediabilmente incrinato e così resterà, non è un astio palese ma un'insofferenza sempre presente che non risparma neppure Filippo. A lui infatti sono spesso indirizzati commenti taglienti.
Nel giorno dell'anniversario di Filippo e Elizabeth, Margaret può solo correre via, rifuggire una felicità che pensa non gli apparterrà mai. A una festa incontra, però, qualcuno di inaspettato, quello che diventerà poi suo marito: il fotografo Anthony Armstrong-Jones. Sono dialoghi taglienti quelli che li vedono protagonisti, i due si attraggono tra seduzione e repulsione, un monito, forse, di quelli che saranno gli sviluppi futuri di questa unione.
Nella casa-studio di Anthony, Margaret si sveste dei panni della principessa. Sia fisicamente che metaforicamente. La macchina fotografica riesce a cogliere un lato inatteso della principessa triste che seppur distrutta nell'intimo riesce ancora a vibrare di una sensualità famelica.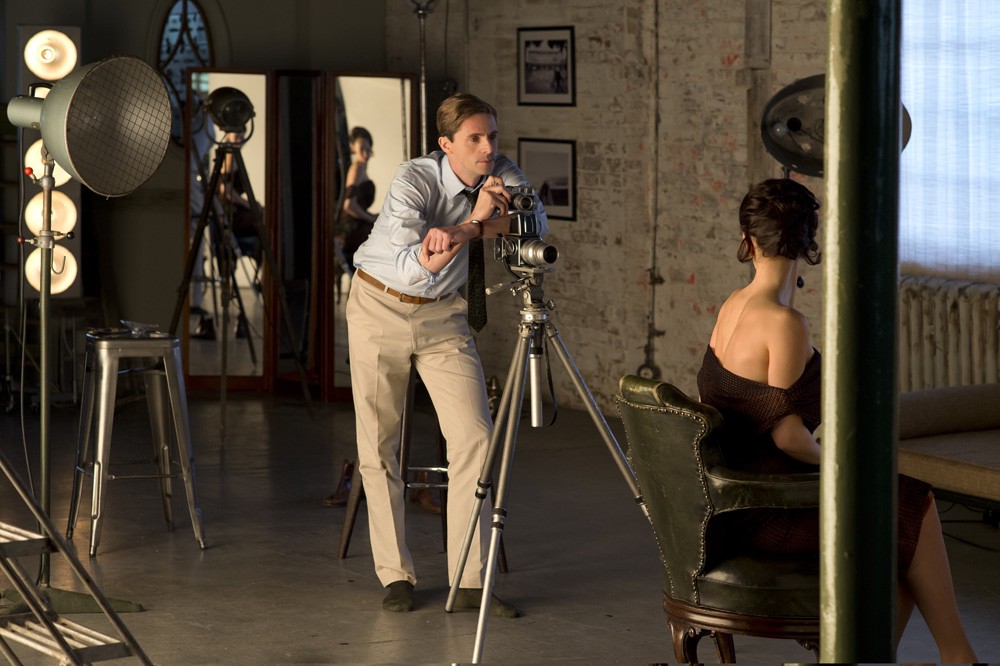 Filippo e Margaret sono due ribelli, due anime che cercano disperatamente la propria libertà. La Corona che non grava sulla loro testa, pesa comunque, li schiaccia a terra, costretti l'uno e l'altra per motivi diversi a indossare una maschera di compostezza e perfezione.
Nel nome dell'amore forse c'è un compromesso che si può raggiungere, essere se stessi e non esserlo, imparare a convivere con la maschera e smettere di indossarla quando le telecamere si spengono. A meno che a un certo punto non si distingua più tra maschera e volto.