E siamo alla frutta. Se avevo ancora speranze che The Big Bang Theory potesse riprendersi – lo so, lo so, ma che volete farci, sono un'ottimista – queste si sono definitivamente arenate con la 11×09 che, a mio modesto parere, dà il colpo di grazia a questa Serie, decretandone una morte molto poco dignitosa.
Perché sì, The Big Bang Theory ha fatto la Storia delle Serie Tv e meritava una fine migliore. Meritava cioè di concludere il suo ciclo narrativo all'apice del suo successo e non di trascinarsi stancamente, perdendo tutta la sua verve.
Ma come mai questa puntata è stata una sorta di pietra tombale, di vero e proprio epitaffio di The Big Bang Theory? Perché – forse consci dell'ormai inarrestabile declino della Serie – gli autori hanno tentato di riportarla agli antichi fasti. In che modo? Con una serie di flashback ambientati sette anni fa (quando The Big Bang Theory era all'apice del suo successo).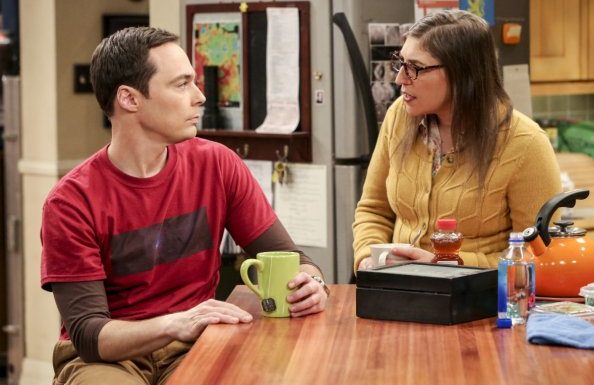 L'intento è più che evidente. Abbiamo amato The Big Bang Theory perché era una sorta di pupa e il secchione 2.0, perché i nerd erano esageratamente nerd e la pupa esageratamente pupa. Insomma, perché era divertente e originale. Perché sì, i nerd erano sfigati, ma davano speranze agli altri nerd: potevano smettere di sentirsi i rifiuti della società, perché una Serie delle più amate parlava proprio di loro.
Non è un caso se adesso va di moda restare a casa a guardare le Serie Tv, se ci si fregia del titolo di nerd come se fosse un complimento o qualcosa a cui ambire, se si postano orgogliosamente sui social le foto degli ultimi fumetti acquistati o dei cosplay che si sono portati in fiera.
Noi nerd dobbiamo ringraziare The Big Bang Theory perché davvero ci ha cambiato la vita.
E in questa puntata hanno cercato di ricreare la magia, l'atmosfera e le dinamiche vere di questa Serie. Fallendo miseramente perché ormai quella magia si è persa. E giocare sulla nostalgia poteva risultare una mossa vincente, ma qui è semplicemente patetica, perché va ad annullare tutta l'evoluzione psicologica dei personaggi in questi anni senza però aggiungere nulla di nuovo.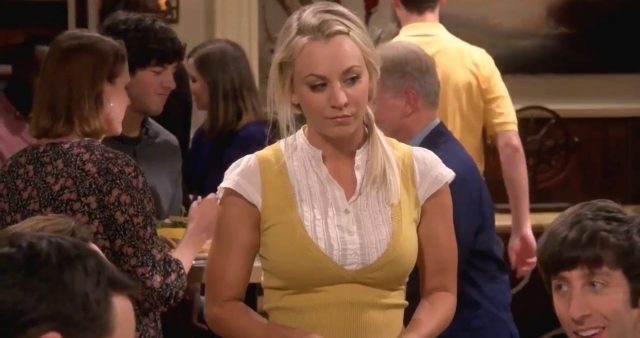 E così rivediamo Penny e Bernadette dietro al bancone della tavola calda: risentiamo le battute stantie di Sheldon su come Penny fosse una pessima cameriera; rivediamo Penny passare da un uomo all'altro senza problemi, ma scoprendo che in realtà lei ha sempre amato Leonard, anche quando usciva con Zach (che sorpresa, vero?? Perché mica l'ha lasciato per Leonard, mica si vedeva che era a disagio a portarlo dai suoi amici, vero?)
Rivediamo Howard alle prese col porno; Raj che non parla con le donne; Amy che si fa foto con perfetti sconosciuti per far credere alla madre di avere un appuntamento (l'evoluzione di Amy mi è sempre sembrata strana: è passata dall'essere una versione femminile di Sheldon alla ragazza che vorrebbe essere Penny ma non può dall'oggi al domani praticamente).
La trama è solo un pretesto: sette anni prima, Sheldon ha proposto a Leonard, Howard e Raj di risolvere complicate operazioni matematiche per ottenere del bitcoin, la moneta virtuale. I ragazzi hanno accettato, ma hanno subito fatto fuori Sheldon dall'operazione.
Ora Sheldon vuole vendicarsi: non dirà loro dove sono i soldi (che nel frattempo hanno fruttato), così i nostri scienziati devono ricostruire da soli tutto quello che hanno fatto sette anni prima.
Personalmente, la nostalgia me l'ha fatta venire, perché mi ha ricordato quello che
The Big Bang Theory
non può più essere:
una sitcom divertente
. Per fortuna che possiamo contare su questa prima stagione di
Young Sheldon
, che si sta rivelando buona oltre ogni aspettativa. Grazie,
Chuck Lorre
. Grazie!