E siamo alla terza puntata di The Big Bang Theory dall'inizio dell'anno e devo ammettere che le mie speranze su una possibile ripresa di questa undicesima stagione si stanno definitivamente alzando.
Non fraintendetemi, questa 11×14 è tutt'altro che perfetta, tuttavia presenta elementi interessanti (che soprattutto ci riportano ai fasti di The Big Bang Theory, alle prime stagioni, insomma) e riesce a fare ridere. Non proprio per tutto, ma comunque è meglio dell'imbarazzante assenza di battute decenti nella prima parte di questa stagione.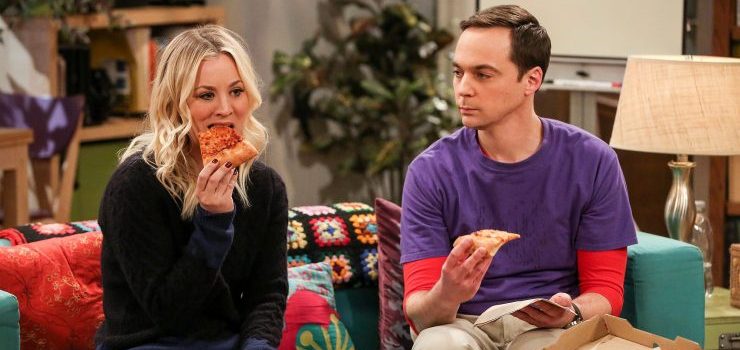 Nel complesso, insomma, la 11×14 funziona. Funziona perché le due storyline ci mostrano dei personaggi che sono sì maturati nel corso delle stagioni, ma che, allo stesso tempo, non sono mai cresciuti davvero.
E così ci ritroviamo di fronte a uno Sheldon che sta di nuovo lavorando alla teoria delle stringhe, più innamorato della fisica che mai. Uno Sheldon che mostra foto delle sue equazioni così come Howard mostra quelle di sua figlia. Uno Sheldon dedito al lavoro e che non vediamo più solo in relazione alla sua vita privata. Non che questa sia scomparsa, anzi! Sheldon cerca di essere premuroso con Amy e così decide di tornare a usare la sua vecchia stanza, a casa di Leonard e Penny. Stanza che è attualmente libera.
Molto carino lo scambio di battute sull'argomento tra i tre, con Leonard e Penny che gli dicono no senza quasi farlo parlare. Ma, ovviamente, Sheldon alla fine vince e fa quello che vuole. Ma non è questo che disturba Leonard, quanto il fatto che l'amico sembra mantenere la promessa: non arreca nessun fastidio, quasi non sembra che sia tornato!
E Leonard si rende conto che, quindi, durante gli anni che ha convissuto con Sheldon, quest'ultimo lo faceva apposta a essere irritante, a farlo uscire di testa. E se ne lamenta sia con Penny che con Amy. Che, ovviamente, lo trattano da pazzo.
Ma, tutto è bene quel che finisce bene. Perché The Big Bang Theory è una sitcom e quindi tutto deve finire bene. E, quindi, Leonard va da Sheldon per rescindere il contratto e si ritrova a dovergli andare a prendere dell'acqua frizzante al limone. E Leonard ne è felice!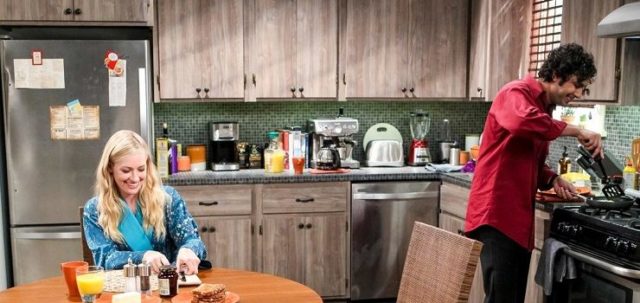 L'altra storyline riguarda, invece, Raj. Che, lavorando al planetario, ha conosciuto una ragazza molto bella con cui ha iniziato a uscire. Ci è anche andato a letto, per poi scoprire che è ancora legalmente sposata: si è separata dal marito da meno di due settimane. E questo lo mette a disagio, specie quando incontra l'ex marito che – non si sa come – ha scoperto che frequenta la moglie. È un pompiere e lui Raj, invece di fare a botte come ci si aspetterebbe, va con lui a mangiare torte. Cosa che rende Howard geloso marcio.
E, alla fine, Raj cerca di convincere la ragazza a tornare col marito. E lei, dopo essere praticamente scappata via da Raj, col marito ci torna davvero. Perché si è resa conto che c'è di peggio in giro. E Raj lo sa perché il marito glielo racconta, prima di invitarlo a mangiare torte con lui.
Insomma, nel complesso un episodio carino e divertente. Speriamo solo che The Big Bang Theory continui a mantenere questa nuova qualità.