Puntata abbastanza buona, questa 11×04 di The Big Bang Theory. Molte cose sono già viste – anche fin troppo – ma comunque si riesce a ridacchiare e, in un paio di punti, persino a ridere di gusto. Insomma, siamo sulla sufficienza, niente di che, eh, ma sempre meglio delle ultime due puntate! E delle ultime tre stagioni più in generale.
Iniziamo con una "novità": Bernadette e Howard dal ginecologo, che aspettano di conoscere il sesso del nascituro, e nel frattempo fanno battute su quanto poco tempo sia passato da quando erano lì per Halley e sul fare una vasectomia. Ammetto di essermi aspettata – per un istante – una puntata sulla vasectomia di Howard – praticamente una puntata così c'è nel 99% delle sitcom – ma per fortuna ce la siamo risparmiati… Almeno per ora!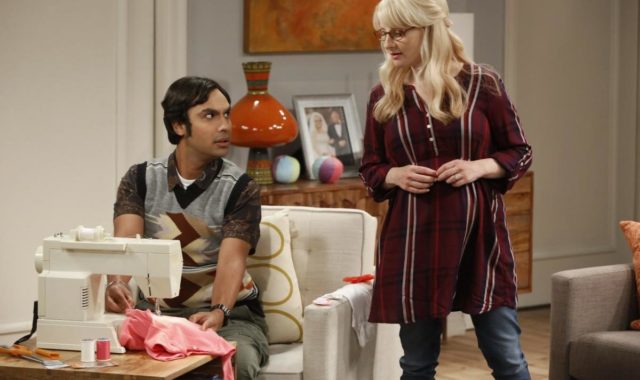 Insomma, arriva il medico e, alla fatidica domanda: "preferite un maschietto o una femminuccia?", loro rispondono come ogni genitore dovrebbe fare: "è uguale". Ma, quando viene rivelato loro che è un maschio, la loro reazione non è esattamente entusiasta…
Il motivo è presto detto: Howard, abbandonato dal padre, non ha la mia idea di come crescere un ragazzo. Lui stesso non rientra nella definizione di "macho", non sa praticare alcuno sport, ecc. Ma tralasciamo le ennesime e tristi battute sessiste, che sono un must di The Big Bang Theory purtroppo.
È Sheldon inaspettatamente ad andare in "soccorso" di Howard. Mentre parlano, infatti, viene fuori che, da bambino, Howard costruiva modellini di razzi con il padre. E beh, lo sappiamo che Sheldon ama i modellini. Così vanno in garage a cercare i modellini e iniziano a legare raccontandosi la storia della loro triste infanzia, mentre Raj – che è con loro – si sente escluso perché ha avuto due genitori molto presenti.
E di questo va a lamentarsi con Bernadette, mentre la aiuta a non buttare via i vecchi indumenti di Haley, perché possono essere riciclati per i maschietti. E via con altre battute sessiste e che alludono alla poca "mascolinità" di Raj. Noioso.
Ma torniamo da Sheldon e Howard, che vanno a lanciare il modellino di un razzo. Il modellino si rompe ed esplode e Howard sente di essere un fallimento e che non potrà mai diventare un buon padre e va in depressione. Ma, durante il viaggio di ritorno, è Sheldon che – dopo varie battutine ironiche – lo riporta in riga: gli chiede di lasciarlo guidare.
E c'è una bellissima – e divertente – scena padre/figlio, che mostra quanto Howard si sbagli: sarà un ottimo padre per suo figlio. E, ovviamente, Sheldon si lascia prendere un po' la mano e viene fermato dalla polizia per eccesso di velocità. Abbastanza prevedibile, ma non per questo meno interessante.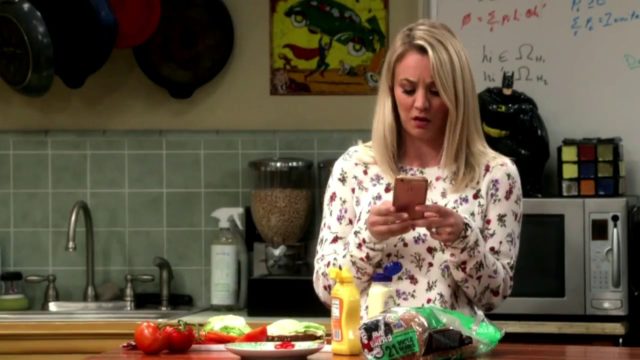 L'altra storyline della puntata riguarda Penny che, improvvisamente, si ritrova a diventare BFF con Beverly, sua suocera. La donna, infatti, si sente sola: non ha amiche, non ha una persona accanto, i figli sono grandi…
Anche se la manfrina di Leonard geloso-di-chiunque-quando-si-tratta-della-mamma ce la siamo sorbiti anche troppo, è sempre un classico e risulta ormai noiosa, è stata sviluppata in maniera decente e non possiamo lamentarci troppo.
Insomma, come dicevo all'inizio di questo articolo, la puntata è stata passabile, da sufficienza.
La vera domanda è: sarà questo l'andazzo di questa nuova stagione di The Big Bang Theory o riusciranno a riprendersi finalmente? Noi speriamo nella seconda.