Lo scorso episodio di Station 19 si è concluso lasciandoci con un grande interrogativo riguardo la sorte di Ryan Tanner, a cui un bambino ha sparato con un'arma posseduta dalla madre per proteggersi dall'ex marito. Ebbene, proprio in classico stile Shondaland, il povero Tanner è morto. Ed è morto in un modo assurdo lasciando dietro di sé una disperazione muta.
Parliamo della disperazione di Andy Herrera, incapace di mostrare il suo dolore perché arrabbiata, perché confusa, perché ancora troppo testarda per mostrarsi debole forse. Forse perché ancora non è pronta ad accettare la realtà, non è ancora pronta a dire addio a quell'uomo che le è stato accanto per tutta la sua vita, fin da quando erano solo due bambini.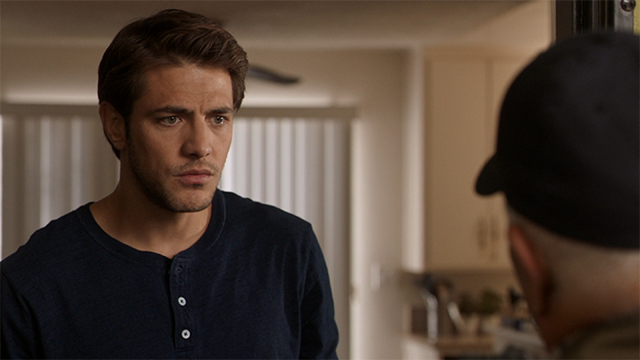 Ryan è stato una colonna portante nella vita della Herrera. E adesso non c'è più. Sì, è vero, con le serie firmate da Shonda Rhimes come Station 19 o Grey's Anatomy (qui la recensione della 16×11), nessun personaggio è mai al sicuro, ma, nonostante lo sappiamo, ogni volta fa male come la prima. Fa male guardare gli occhi vuoti e tristi di Andy che sopprime il suo dolore e cerca di canalizzare tutta la sua rabbia nel lavoro. Il suo è un dolore muto, silenzioso eppure straziante.
Diverso è quello di Pruitt Herrera. Il suo è molto simile al dolore di un padre che perde un figlio, ma con un pizzico di senso di colpa. È stato, infatti, lui a convincere Ryan a tornare a casa, a Seattle. E lo ha fatto perché sapeva che reazione avrebbe avuto sua figlia quando sarebbe passato a miglior vita a causa del suo cancro, sapeva che l'unico a poterla aiutare e a poterla tirare fuori dalla suo dolore era Ryan. E adesso non c'è più.
Rivedere i flashback riguardanti lui e Andy da piccoli sono stati estremamente toccanti. E la fotografia, soprattutto per le scene riguardanti il funerale, è stata impeccabile. Malinconica. Il montaggio è stato interessante, colmo di primi piani che aumentavano la drammaticità di una scena già di per sé straziante. Le voci che si udivano sopra la musica hanno contribuito a rendere il tutto molto più toccante. Ottimo lavoro Station 19!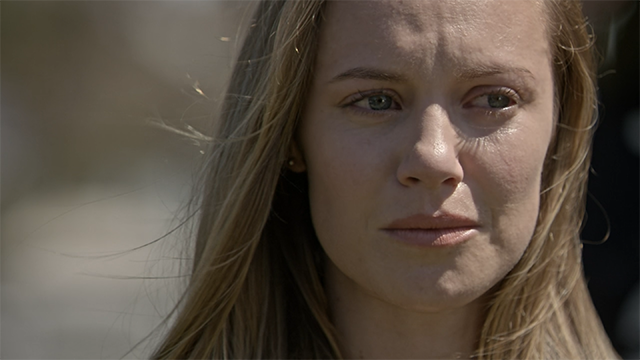 Tornando brevemente alla trama dell'episodio. Sono ancora disturbata dal personaggio di Maya e tutto ciò mi fa imbestialire. Io alla Bishop volevo un sacco di bene. Era uno dei miei personaggi preferiti, ma la vedo sempre più egoista. Egoista in un modo malsano. Ha concluso la sua storia con Jack negando che fosse mai stata una vera e propria relazione. E questo non posso digerirlo. Non posso digerirlo perché chiaramente non è la realtà. Sta schiacciando i sentimenti di un'altra persona per i suoi obiettivi e non si sente in colpa.
E come se non bastasse sta giocando anche con il lutto e il dolore della sua migliore amica. Sono estremamente convinta che Gibson le abbia letto dentro. Ha smascherato i suoi piani e lei ci ha dato dimostrazione di essere avida di potere nel momento in cui, convocata da Sullivan, non riesce a raccontare ad Andy cosa le è appena successo. È codardia questa! Hell to the no! come direbbe Mercedes Jones di Glee.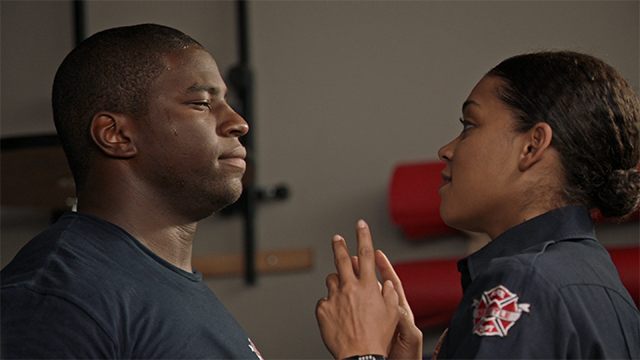 Vic e Dean mi stanno piacendo sempre di più. La loro amicizia merita più spazio. Sono esilaranti, sono divertenti, sono fantastici e assolutamente strepitosi. Insomma abbiamo bisogno di due raggi di sole del genere. Magari assieme a Montgomery. Sarebbero il trio perfetto.
Parlando brevemente di Jack, spero vivamente che tronchi la relazione con la moglie del nuovo arrivato. Ma, allo stesso tempo, mi piacerebbe che Bishop li cogliesse sul fatto, solo per poter assistere alla sua reazione. Solo per poter capire se davvero non ha sentimenti per lui e le è indifferente oppure se la sua è tutta scena per ottenere il ruolo di capitano.
L'episodio di Station 19 è stato molto interessante nel complesso, soprattutto per la morte di Ryan e per le reazioni della squadra a questa perdita. Questa terza stagione mi sta piacendo e, in questo episodio, Krista ha mantenuto la sua promessa del crossover settimanale perciò sono molto soddisfatta. Speriamo si continui su questa linea.
Per questa settimana è tutto, alla prossima, halleloo!