Durante uno dei miei soliti periodi di insonnia, mi sono imbattuta, per colmare le mie nottate vuote, in un interessante format di Netflix. Non si tratta di serie tv questa volta, ma di un reality: The Circle. Un format che somiglia tanto a un episodio di Black Mirror (qui la classifica delle 5 migliori puntate della serie).
Ma prima di addentrarci nelle somiglianze tra i due show, è bene che vi spieghi in cosa consiste questo reality e come mai lo trovo così interessante da sentire l'esigenza immediata di condividere questa nuova ossessione con voi, cari serie tv addicted.
The Circle non è un format nuovissimo e non è certo un'invenzione del magnate dello streaming, grazie a cui, però, gli Stati Uniti hanno avuto una loro versione del prodotto originale. La prima stagione, infatti, è andata in onda il 18 settembre del 2018 in Inghilterra e ha riscosso grande successo, permettendo così la creazione di una seconda stagione.
Il concept è molto intrigante e interessante. Il cast è formato da 15 concorrenti. I giocatori si traferiscono nello stesso palazzo, ma ognuno abita in un appartamento diverso, arredato appositamente per loro. Nonostante vivano nello stesso stabile, non si incontrano mai faccia a faccia durante la competizione. Comunicano tra loro usando solo i propri profili su un'app specificatamente creata per il gioco, un'app che gli dà la possibilità, ma soprattutto la libertà, di mostrarsi in qualunque modo vogliano.
E questo è il primo aspetto interessante del format. Sfruttando il fatto che i giocatori non si vedano mai dal vivo durante gli episodi, ognuno dei partecipanti può scegliere se presentarsi come se stesso o inventare un personaggio per la gara. Perché, vi starete chiedendo, qualcuno dovrebbe gareggiare con una falsa identità?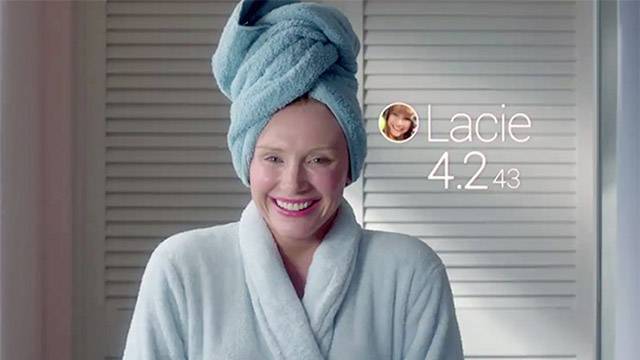 Ve lo spiego subito. Durante il gioco i concorrenti devono valutarsi l'uno con l'altro. Nella prima stagione di The Circle, i giocatori dovevano dare agli altri un punteggio in stelline da 1 a 5 (vi suona familiare?). In quelle successive, invece, il loro compito è cambiato leggermente. Adesso devono classificare i propri compagni d'avventura in ordine decrescente di preferenza. E, alla fine della votazione, il punteggio viene svelato. I due più in alto nella classifica diventano gli Influencer del gruppo, mentre gli altri rischiano di essere bloccati e mandati a casa proprio da questi. Il concorrente bloccato viene eliminato dal gioco, ma ha l'opportunità, prima di abbandonarlo definitivamente, di incontrare una persona ancora in gara.
Lo scopo del gioco è uno solo, piacere agli altri. Utilizzare le apparenze e le strategie per guadagnarsi la fiducia, il rispetto e l'appoggio degli altri concorrenti è tutto, oltre che guadagnarsi una buona posizone in classifica, diventando influencer per poi provare a vincere, mandando la concorrenza a casa. Alcuni scelgono di presentarsi con identità diverse per fini strategici, convinti che con la personalità che si sono creati potrebbero vincere il gioco.
Ad esempio, nella seconda edizione di The Circle UK, un ragazzo ha finto di essere una madre single con un neonato, convinto che avrebbe avuto un impatto maggiore sul resto dei concorrenti e che gli avrebbe garantito di procedere nella gara senza troppi problemi, perché, insomma, a chi non piace la storia di una mamma che cresce sola il suo bambino? E bisogna ricordare che in palio c'è un montepremi importante, $100.000 per gli Stati Uniti. Durante quest'anno faranno il loro debutto anche le versioni francesi e brasiliane del format.
Il paragone con Catfish, programma di MTV che mirava a smascherare le identità false online nel mondo delle relazioni virtuali, è immediato. Gran parte delle strategie di gioco mirano a scoprire, in caso si decida di giocare con la propria identità, chi sono i giocatori che si fingono qualcun altro. E, al contrario, in caso si giochi con un'altra identità e si stia facendo catfish, bisogna nasconderlo in tutti i modi, cercando di spostare i dubbi e le perplessità su un altro concorrente.
Allo stesso modo è immediato il paragone con un altro seguitissimo reality, Il Grande Fratello. I giocatori, infatti, sono spiati e seguiti per ventiquattro ore su ventiquattro per tutta la durata del reality. Vivono tutti nello stesso luogo, ma, come dicevamo prima, a differenza della casa più spiata della televisione, non hanno la possibilità di vedersi. Convivono, eppure la loro convivenza è limitata, è puramente virtuale.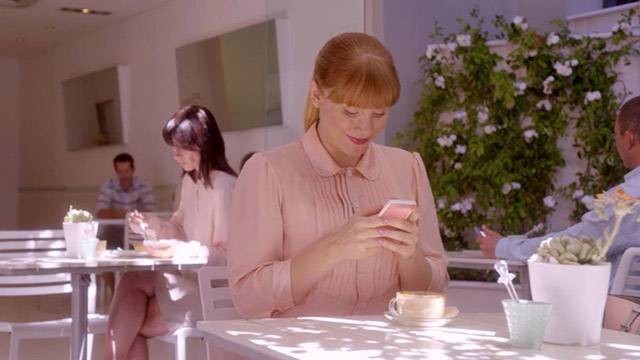 Ma c'è qualcos'altro, un altro paragone che è più che calzante per il meccanismo che porta alla vittoria in The Circle ed è quello fatto con l'episodio 3×01 di Black Mirror: Nosedive. Uno tra gli episodi più interessanti di questa stupenda serie tv. La protagonista di questa puntata è Lacie, una ragazza ossessionata dall'opinione che gli altri hanno di lei. Nel mondo in cui vive, infatti, ogni individuo ha un punteggio visibile a tutti che determina il suo status socioeconomico.
Ogni persona viene valutata con un punteggio da 1 a 5 stelline per qualunque tipo di interazione o comportamento. Insomma, tutto è sottoposto al giudizio altrui e, più è alto il punteggio di un individuo, più c'è la possibilità di ricevere dei benefici. Più basso è il punteggio e maggiori saranno le restrizioni che si incontreranno.
Ciò che ho trovato estremamente interessante, sia nel gioco di The Circle che in Black Mirror, è come una singola recensione negativa possa condannare una persona. In Nosedive (qui la classifica degli episodi dal più distopico al meno distopico), Lacie si trova a fronteggiare una brutta recensione che è l'inizio del suo inevitabile crollo. A seguito della punizione ricevuta in aeroporto, il suo indice di popolarità cala a dismisura, rendendo la sua vita un vero e proprio inferno, un'odissea che la condurrà, sì, alla perdita della sua popolarità e dei suoi privilegi, ma che allo stesso tempo le farà riguadagnare la libertà di fare e dire quello che vuole, anche se confinata nello spazio di una cella.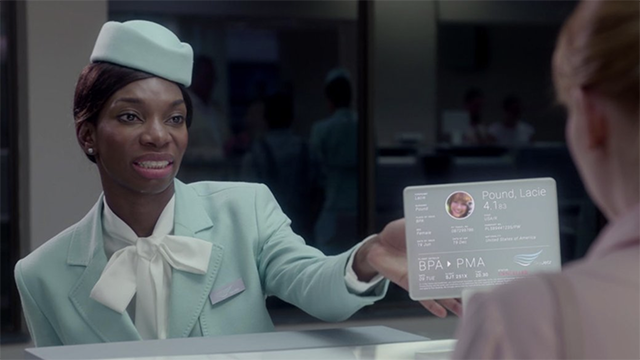 Allo stesso modo, nel gioco di The Circle tutto si riduce allo stesso meccanismo, se piaccio posso conquistare dei privilegi, ma se non piaccio e se solo qualcuno insinua un dubbio su di me, ho grandissime possibilità di essere spacciato. Un dubbio ne porta con sé un altro e così via fino ad arrivare alla conclusione che la persona con cui stai giocando non sia chi dice di essere. E non si può fare nulla per contestare le opinioni che gli altri hanno di te. Se non piaci sei fuori dal gioco, vieni bloccato. Vieni bloccato un po' come Lacie che, raggiunto un punteggio estremamente basso, viene rinchiusa in cella. Un po' come accade al povero Chester a cui viene negata la possibilità di recarsi al lavoro per via del suo punteggio.
Insomma in The Circle come in Nosedive tutto ciò che conta è l'apparenza e la popolarità. L'intera sopravvivenza nel gioco è determinata da questi due fattori. Esattamente come succede nella società narrata dall'episodio sopraccitato. Rappresenta l'ossessione delle persone con i social network, soprattutto quelli con sistemi di valutazione, che possano essere stelline, like, cuoricini poco conta, ciò che conta è mostrarsi al meglio, cercare di attirare nuovi seguaci e aumentare la propria popolarità.
Personalmente trovo che sia un esperimento molto curioso e interessante. Ti fa aprire gli occhi e allo stesso tempo ti rapisce e ti tiene incollato allo schermo.