Non si dovrà attendere molto per l'uscita della colonna sonora ufficiale di Peaky Blinders. Dopo il grande successo della quinta stagione su BBC One, il 15 Novembre avremo il piacere di ascoltare alcuni dei brani più belli e suggestivi comparsi nella serie.
Questa volta le cose verranno fatte in grande, i brani verranno raccolti in un triplo vinile e in un doppio CD che conterrà anche un libro di 32 pagine con immagini della serie.
Peaky Blinders vanta una colonna sonora straordinaria capace di intensificare e accompagnare ogni scena in maniera eccellente, caratteristica fondamentale già dalla prima stagione, anzi, già dai primi istanti della prima stagione.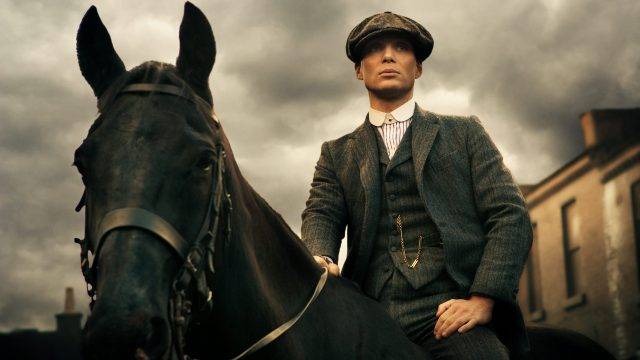 Non può mancare quindi Red Right Hand di Nick Cave & The Bad Seeds che ormai viene indiscutibilmente e giustamente affiancata alla serie. Ma potremo ascoltare anche PJ Harvey e i grandi della musica contemporanea e del passato come Radiohead, Joy Division, Queens Of The Stone Age, Arctic Monkeys, White Stripes, Royal Blood, The Last Shadow Puppets, Queens of the Stone Age, Black Sabbath. Non mancheranno neanche David Bowie, Laura Marling e Foals.
Insomma, sarà difficile resistere alla tentazione di comprare CD e vinili, anche solo per rivivere scene della serie che sono impresse ancora nella nostra memoria.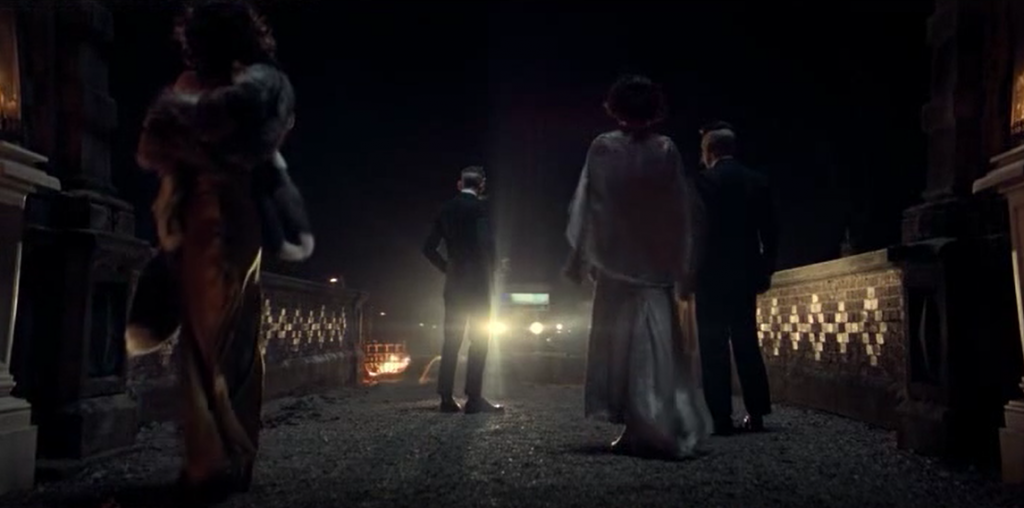 Steven Knight, il creatore della serie, descrive il connubio visione-suono in maniera straordinaria:
La storia di Peaky Blinders e la musica che usiamo sono nati allo stesso tempo. Sarebbe difficile immaginare la maggior parte dei momenti cruciali della serie, senza la colonna sonora. Sono così contento che finalmente siamo riusciti a mettere insieme alcuni dei brani in un unico album, per mettere l'atmosfera dello spettacolo in cuffie ed altoparlanti.
La tracklist del CD1 sarà così composta:
1. Tommy: It's Not A Good Idea…
2. Nick Cave And The Bad Seeds – Red Right Hand
3. The White Stripes – St James Infirmary Blues
4. Truce – From Peaky Blinders Original Soundtrack / Series 1 (Score)
5. Tommy: Right I Have Bought You Hear Today…
6. Dan Auerbach – The Prowl
7. Polly: There's Only One Thing…
8. Jack White – Love Is Blindness
9. PJ Harvey – To Bring You My Love
10. Alfie: I've Heard Very Bad, Bad, Bad Things…
11. Black Rebel Motorcycle – River Styx
12. Post Irish Meeting – From Peaky Blinders Original Soundtrack / Series 2 (Score)
13. PJ Harvey – Red Right Hand
14. Laura Marling – What He Wrote
15. Arthur: Do You Wanna Tell 'Em…
16. Royal Blood – Come On Over
17. Arctic Monkeys – Do I Wanna Know?
18. Tommy: I Love You…
19. Nick Cave And The Bad Seeds – Breathless
20. Radiohead – You And Whose Army?
21. Polly: A Woman Of Substance…
22. PJ Harvey – This Is Love
23. Sons – From Peaky Blinders Original Soundtrack / Series 3 (Score)
24. Tommy: You Can Change What You Do…
25. Queens Of The Stone Age – Burn The Witch
26. The Last Shadow Puppets – Bad Habits
27. David Bowie – Lazarus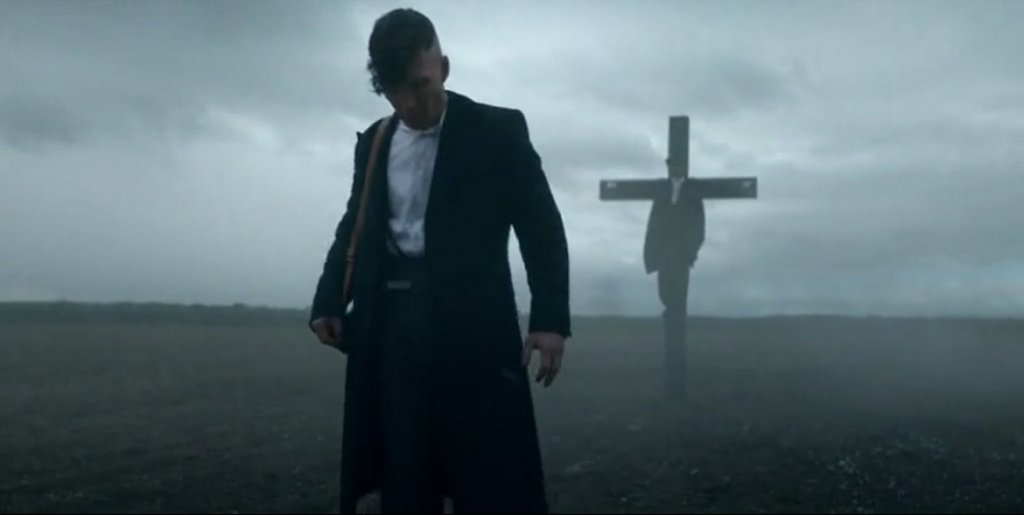 Ed ecco invece quella del CD2:
1. Tommy: Sex, Freedom, Whiskey Sours…
2. Savages – Adore
3. Nick Cave And The Bad Seeds – The Mercy Seat (Live From KCRW)
4. Rachel Unthank & The Winterset – I Wish
5. Ballad Of Polly Gray – From Peaky Blinders Original Soundtrack / Series 4 (Score)
6. Tommy: I'm Not A Traitor To My Class…
7. Frank Carter And The Rattlesnakes – Devil Inside Me
8. Foals – Snake Oil
9. Polly: It's In Our Gypsy Blood…
10. Radiohead – Pyramid Song
11. Laura Marling – A Hard Rain's A-Gonna Fall
12. Ada: So, Tommy Shelby, MP…
13. Black Sabbath – The Wizard
14. Anna Calvi – Papi Pacify
15. Joy Division – Atmosphere
16. Tommy: You Need To Understand…
17. Anna Calvi – You're Not God
18. Arthur: There's A Bentley Outside…
19. Jehnny Beth – I'm The Man
20. Idles – Never Fight A Man With A Perm
21. Tommy: I Will Continue…
22. Richard Hawley – Ballad Of A Thin Man
Ascoltare questi due CD e i tre vinili in attesa della prossima stagione che uscirà nei primi mesi del 2021 sembra essere proprio la soluzione più interessante.