Costruisci, guadagna, aumenta i profitti, ricicla, reinvesti, copri. Imperativo della finanza e di ogni conseguente sistema di riciclaggi. Ozark non si apre con incipit poetici o simbolici, qui l'iride non si appaga con le sensazionali cromature di Breaking Bad e non si apre con il simbolismo tragico e poetico di Sons of Anarchy. Ozark scandisce i ritmi della vita dell'uomo, la sua necessaria e in alcuni casi salvifica ossessione per il denaro. Ozark va subito dritta al nocciolo della questione
"Denaro, ciò che separa i ricchi dai poveri".
Prosa cruda e una impercettibile, se non inesistente, vena poetica, un linguaggio secco e immediato, come il primo meccanismo di autodifesa che spinge l'uomo a preservarsi con ogni mezzo. Lo scenario di una comunità disposta attorno a un lago è perfetta per simboleggiare questa lotta alla sopravvivenza, una lotta selvaggia, naturale, primordiale e ferina.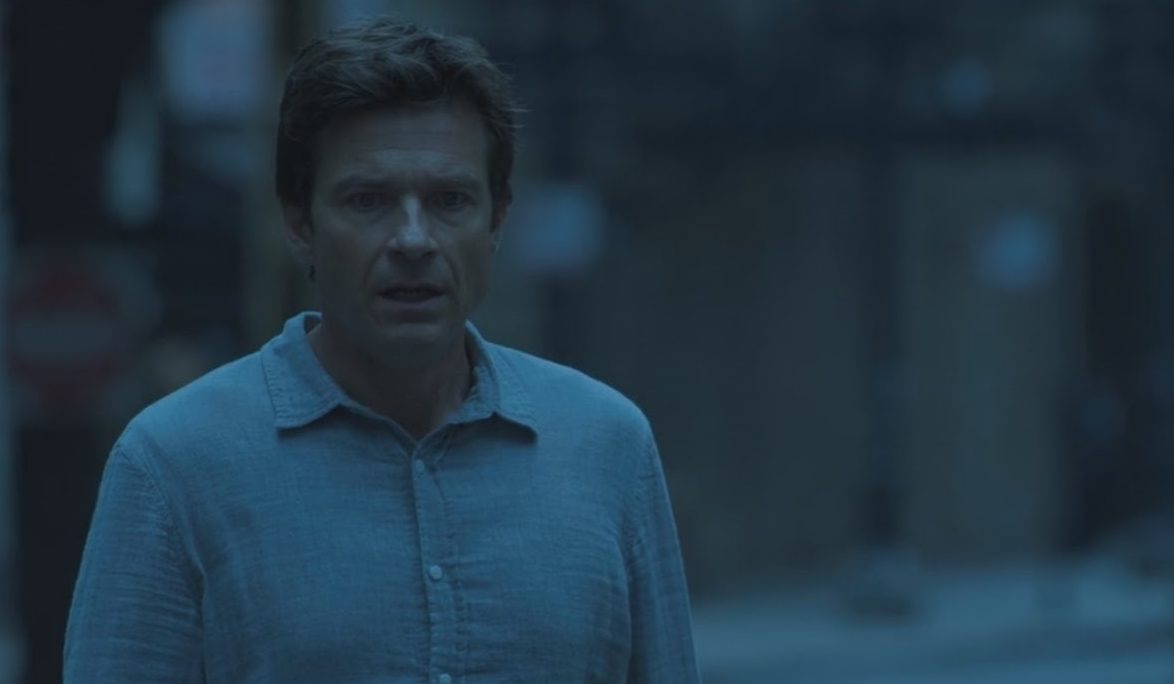 Ozark è un paradosso, tanto denaro da gestire e una pistola puntata sulla tempia, Ozark è un ossimorica legge della sopravvivenza. Cinismo, efficacia e in certi casi anche crudeltà, il paradigma del guadagno è questo, il contesto socio-economico gode ed è catalizzato da quell'unica linfa verde chiamata denaro.
Illusi e sentimentalisti sono pregati di astenersi. Molti hanno definito Ozark come un dramma dalle sfumature e tonalità 'breakingbadiane', in parte è così, ma c'è una Skyler che conosce già tutto da subito e non c'è nessun tumore del protagonista che accelera i meccanismi autodistruttivi tra soggetto e situazioni esterne o tra soggetto e famiglia. Il paragone sorge spontaneamente confrontando il genio del prof White e l'arte dell'improvvisazione dello scaltro Martin Byrde. L'instabilità è dettata dal rapporto tra Martin e Del Rio, l'uomo del cartello, uomo che salva Martin, uomo che continua a fidarsi di Martin e infine uomo stanco dell'altalenante rendimento del suo contabile di fiducia.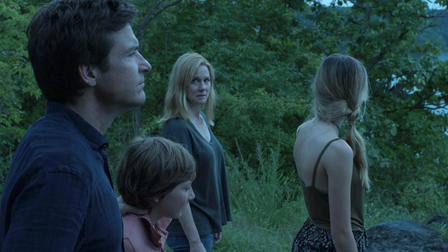 Ozark ha uno schema fisso, costante e stabile, non vive di quelle accelerazioni e strappi alla Breaking Bad o alla Sons of Anarchy. I Byrde sono subito consapevoli dei rischi, tutti i personaggi sono assoggettati da subito al contesto, le metamorfosi e i colpi di genio alla Breaking Bad sono altra cosa ma questa serie è comunque riuscita a rispettare i propri originari intenti.
Le ansie esistenziali di un contabile collimano con quelle di un uomo del cartello. L'ansia della salvaguardia della famiglia e l'ansia nel dover curare gli interessi di criminali. Urge ripulire guadagni tanto cospicui quanto sporchi ed è un incrocio metafisico di sorte e tempistica, a tenere in vito Martin, che ha visto cadere come foglie morte tutti i suoi colleghi.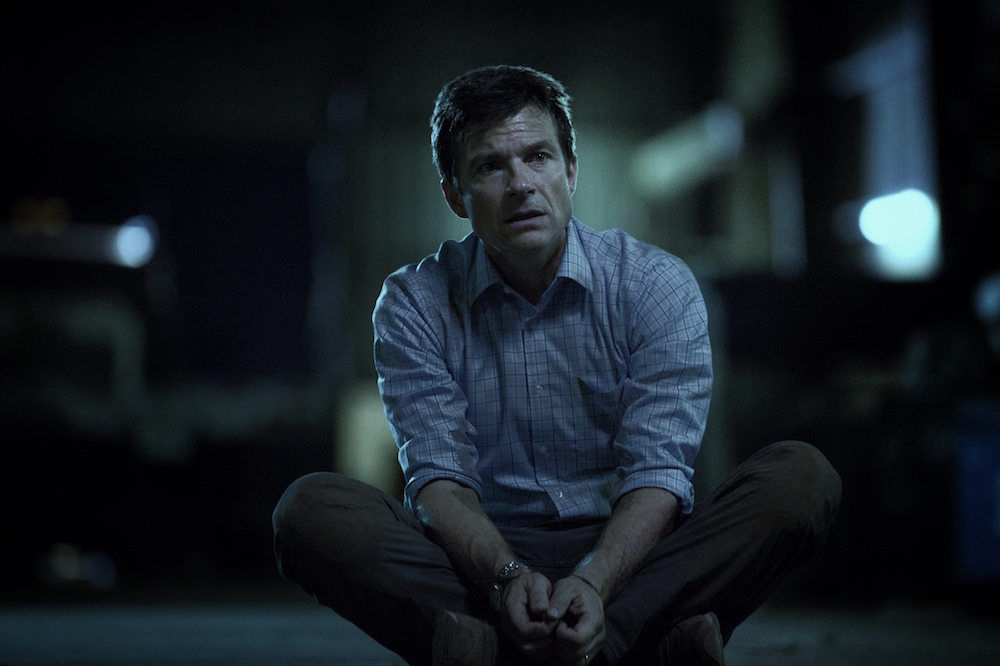 Riciclare, ridare nuova linfa a una pianta sterile, riciclare per modificare un assetto, riadattarsi a un contesto, riplasmare un metodo. Il contesto amplifica la percezione del potere e il conseguente rischio del possesso, il denaro è al centro d'ogni cosa, il denaro come esatto opposto del vuoto, il denaro è tutto.
L'agente dell'Fbi infiltrato sta pian piano scoprendo i giochi finanziari di Martin e il conseguente e repentino modificarsi dell'assetto socio-economico della stravolta comunità di Ozark. Se l'adrenalina continuerà a crescere e se l'incastro del dramma continuerà a ingarbugliarsi, si arriverà a definire Ozark una nuova perla dell'universo telefilmico.
Ai posteri l'ardua sentenza