Orange is the New Black sta giungendo alla fine: la settima stagione sarà l'ultima e sarà disponibile su Netflix. Diremo quindi addio alle incarcerate del Litchfield. Purtroppo però le attrici non si aspettano un finale felice.
In particolar modo, a parlare del futuro del loro personaggio sono state Kate Mulgrew e Dascha Polanco. In Orange is the New Black le due interpretano, rispettivamente, Galina 'Red' Reznikov e Dayanara Diaz.
Attenzione: seguono spoiler sulle stagioni già rilasciate!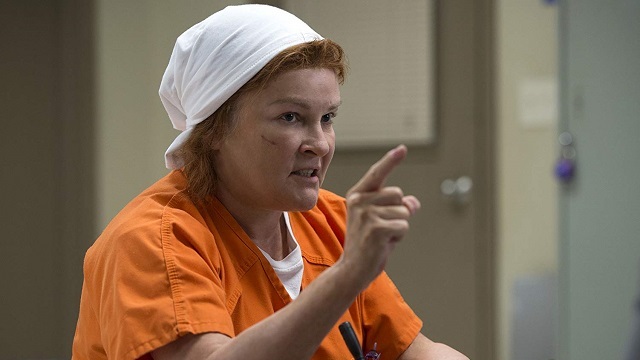 Per Red le cose si complicheranno ancor di più. Nella sesta stagione ha dovuto fare i conti con il fatto che, probabilmente, non uscirà più dal carcere; inoltre abbiamo scoperto che suo marito sta frequentando un'altra persona e che i suoi figli hanno smesso di farle visita. Oltretutto nell'ultimo episodio, in preda al desiderio di vendetta nei confronti di Frieda (Dale Soules), è finita in isolamento.
Kate Mulgrew, intervistata alla premiere di Russian Doll, ha affermato che il futuro di Red sarà difficile:
So come finisce il percorso del mio personaggio ed è triste. Comunque, dato che la creatrice della serie tv, Jenji Kohan, vuole rappresentare la realtà delle prigioni, il mio è un finale autentico. Un finale difficile. È quel che succede alle donne dal carattere, età e indole di Red, in quelle circostanze.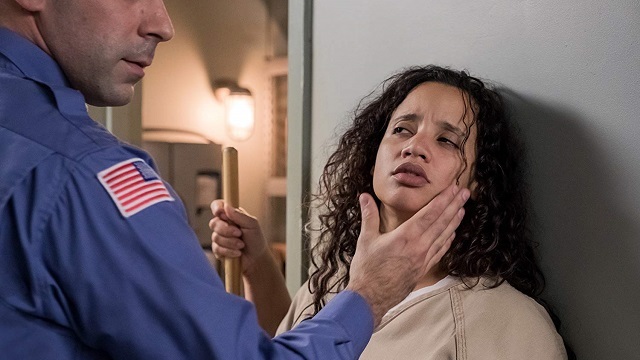 La situazione non è positiva neanche per Daya, per la quale Dascha Polanco avrebbe voluto "opportunità migliori". Ogni speranza di un futuro migliore è scomparsa con l'omicidio del secondino Humphrey (Michael Torpey), che ha portato Daya in massima sicurezza.
A proposito della conclusione della serie, la Polanco ha affermato:
Sfortunatamente, un finale felice non è una rappresentazione fedele di come funziona il sistema carcerario attuale.
La settima e ultima stagione di Orange is the New Black arriverà nel corso del 2019, anche se ancora non c'è una data precisa.