Lunga vita alla Regina. La Serie Tv The Crown tornerà su Netflix con la sua seconda stagione, continuando a raccontare la vita della regina Elisabetta II, sovrana del Regno Unito e dell'Irlanda del Nord dal 1952 a oggi.
La seconda stagione di The Crown arriverà su Netflix l'8 dicembre 2017 con 10 episodi. La stagione si svilupperà lungo gli anni dal 1956 al 1964, iniziando con una guerra in Egitto e concludendosi con la caduta del Primo Ministro Harold Macmillan a causa di uno scandalo.
Ecco il trailer della nuova stagione:
Gli anni '60 non sono un periodo facile per la monarchia. L'attrice Claire Foy, interprete di Elisabetta II, afferma:
"Il mondo sta cambiando più velocemente di quanto la gente pensi. La Regina deve passare da una crisi all'altra e, a un certo punto, ci sono cinque crisi allo stesso tempo e non si capisce come lei faccia ad alzarsi alla mattina".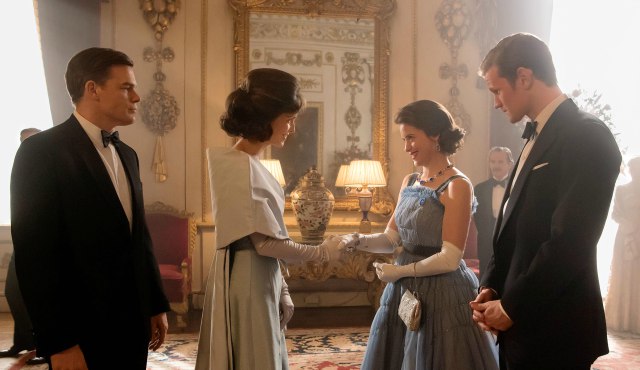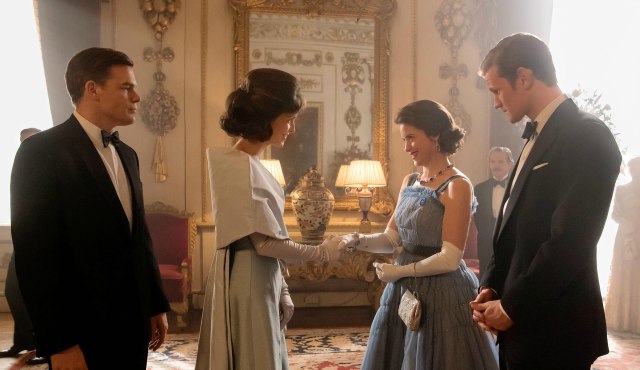 Nella nuova stagione vedremo la presenza di John Fitzgerald Kennedy, 35° presidente degli Stati Uniti, e della moglie Jacqueline Kennedy, che incontreranno la Regina e il principe Filippo nel 1961. Di questo incontro Foy dice:
"Negli anni '60, i Kennedy erano un simbolo del mondo che cambia, mentre la Regina è molto rivolta al passato. Questo contrasto la farà riflettere".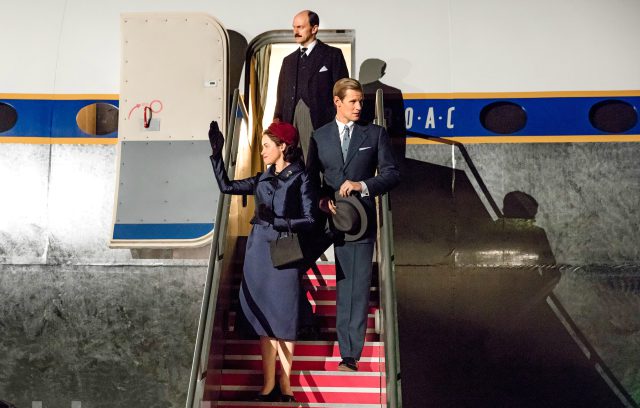 Ma non c'è solo la politica e la corona nella vita della Regina. Nella seconda stagione la vedremo diventare madre dei principi Andrea e Edoardo. La trama si focalizzerà di più sulla vita familiare e sul rapporto tra Elisabetta II e Filippo. Matt Smith (il Dottore in Doctor Who), interprete del principe Filippo, rivela:
"Mentre la politica attorno a loro cambia e loro stessi invecchiano, ci sono molti cambiamenti che li riguarderanno come esseri umani. La politica è comunque sempre presente. La serie racconta di come Elisabetta e Filippo cerchino di trovare compromessi e di crescere i loro figli".
Dal canto suo, la principessa Margaret, sorella della Regina, inizierà una relazione con il fotografo Antony Armstrong-Jones (divenuto poi conte di Snowdon), ambientata nel mondo artistico e bohémien del quartiere Chelsea di Londra.
La seconda serie di The Crown vedrà protagonisti Claire Foy (regina Elisabetta II), Matt Smith (principe Filippo) e Vanessa Kirby (principessa Margaret). Nuovi attori si uniscono al cast: Michael C. Hall (John F. Kennedy), Jodi Balfour (Jacqueline Kennedy), Matthew Goode (Antony Armstrong-Jones) e Anton Lesser (Harold Macmillan).