La serie The Crown ha fatto il suo debutto televisivo con la prima stagione su Netflix da pochi mesi ed è già un fenomeno mondiale, tant'è che si è già aggiudicata due Golden Globe (qui l'elenco di tutti i premi e vincitori): come miglior Serie Tv drammatica e uno all'attrice protagonista, Claire Foy per la sua interpretazione della regina Elisabetta II.
La piattaforma streaming ha ordinato la seconda stagione e, sebbene non ci sia ancora una data ufficiale di lancio, sono già stati rilasciati i nomi di alcune new entry nel cast.
È stata infatti confermata la partecipazione di Matthew Goode (The Imitation Game, Downtown Abbey) nei panni di Lord Snowden, convolato a nozze con Margaret (Vanessa Kirby), la sorella minore della regina Elisabetta II.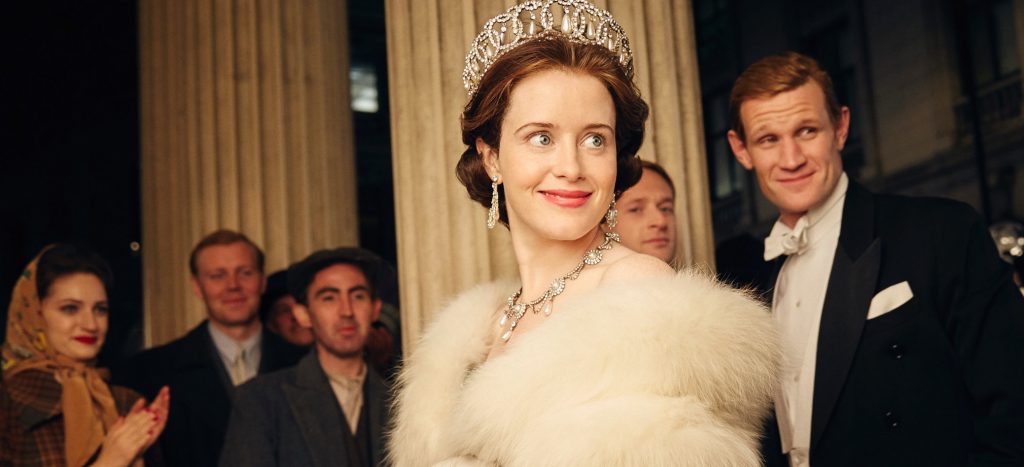 In ogni caso Matthew non sarà l'unica star, Michael C. Hall, conosciuto principalmente per il suo ruolo nella serie TV Dexter, vestirà i panni di J.F. Kennedy accanto a Jodi Balfour (Quarry) che interpreterà la moglie del presidente degli USA, Jackie.
The Crown è stata creata dal premio Oscar Peter Morgan che ha rivelato che la seconda stagione – delle sei previste- terminerà con i fatti del 1964, un anno dopto il tragico assassinio di Kennedy, vedrà Elisabetta II alle prese con alcuni scandali politici che porteranno persino alle dimissioni del primo ministro.
Morgan ha anche assicurato che nel corso delle sei stagioni previste degli attori principali e gli altri componenti del cast continueranno ad essere sostituiti in modo che l'età degli interpreti corrisponda a quella dei personaggi; ecco le sue parole:
"Alla fine della seconda stagione, dovremo iniziare a pensare ad un nuovo cast perché quello attuale raggiungerà il proprio limite"
Non ci resta che sperare che la seconda stagione abbia lo stesso successo della prima e aspettare che Netflix diffonda la data d'uscita; nel frattempo continueremo a raccogliere nuove informazioni e pettegolezzi… stay tuned!