Da quando proprio quest'anno The Big Bang Theory ha chiuso il suo cerchio sono ormai molti i buchi di trama. Uno ve lo avevamo raccontato qui, questo invece si trova nel nono episodio. Intitolato "The Big Bear Precipitation" vediamo Sheldon, Leonard, Penny e Amy intrappolati in una capanna nel bosco a causa del maltempo. Per passare il tempo giocano al gioco del bere "Never Have I Ever". Il gioco, che ritorna molto nelle serie tv americane, consiste nel dire qualcosa che non ti è mai successa e chi invece l'ha fatta deve bene. A questo punto Leonard dice: "Non sono mai stato arrestato".
Sheldon beve un sorso, e continua a spiegare: "Non ne vado fiero, ma ho attraversato fuori dalle strisce. Ho attraversato in mezzo alla strada, e normalmente non lo farei, ma ho visto una ragazza scout dall'aspetto aggressivo ed era il cuore della stagione dei biscotti. C'era un agente di polizia che ha assistito a tutto".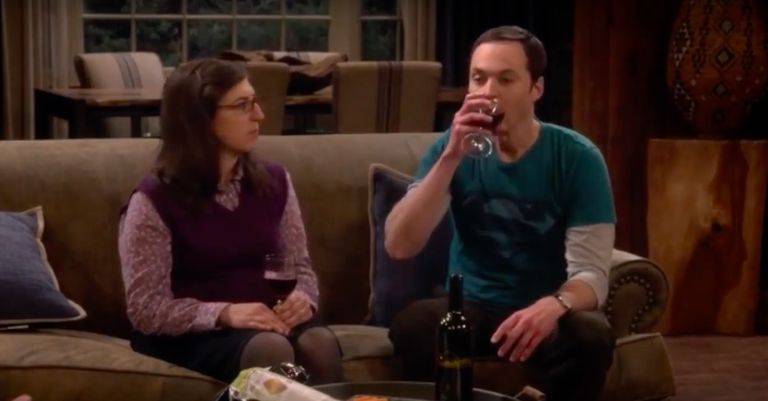 Penny poi ha chiesto se è stato quello che ha portato al suo arresto, così Sheldon ha spiegato: "C'era un agente di polizia che ha assistito all'intera vicenda. Così gli ho detto 'Mi ha visto attraversare fuori dalle strisce, perché non fai il tuo lavoro? Forse dovrei arrestarla per essersi spacciato per un agente di polizia'".
Tuttavia, sembra che Sheldon si sia dimenticato di menzionare il suo passato da galeotto. Nell'episodio 16 della terza stagione, è stato portato in tribunale dopo essere passato col rosso mentre portava Penny all'ospedale. Pur rappresentando se stesso – e costruendo un caso a prova di bomba – il giudice non aveva nulla di tutto ciò e gli ordinò di pagare una multa.
Lo stesso Sheldon ha poi insultato il giudice e si è rifiutato di scusarsi, il che lo ha fatto finire dietro le sbarre. Sappiamo che il protagonista si è cacciato in un sacco di guai – e ne siamo stati testimoni per 12 anni – ma come fai a non ricordare che sei già stato incarcerato in passato?