Stranger Things è indubbiamente una delle serie tv più popolari e amate di Netflix degli ultimi anni. La sua ambientazione ci fa tornare indietro a vivere gli anni '80, e soprattutto la sua cultura mediale, con i riferimenti a film cult come Ghostbusters e i giochi da tavolo come Dungeons & Dragons.
E proprio per tutti i fan di Stranger Things e Dungeons & Dragons c'è una bella notizia: Netflix ha collaborato con Hasbro Gaming e Wizards of the Coast per un'edizione speciale dello Starter Set di Dungeons & Dragons dedicato alla serie tv.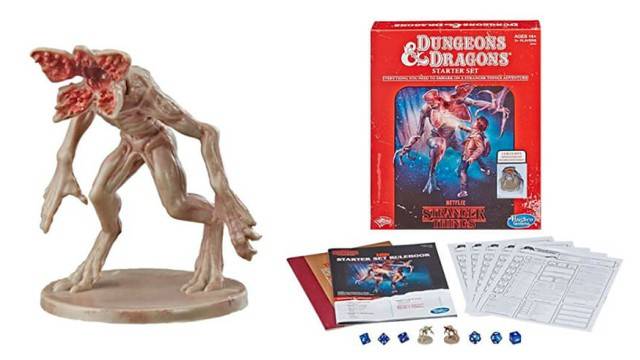 Oltre allo Starter Set standard, questa edizione speciale contiene due miniature del Demogorgone, una delle quali si può dipingere a mano. E non solo: i fan potranno giocare all'avventura, intitolata Hunt for the Thessalhydra, creata da Mike (Finn Wolfhard). Sì, proprio quella del pilot.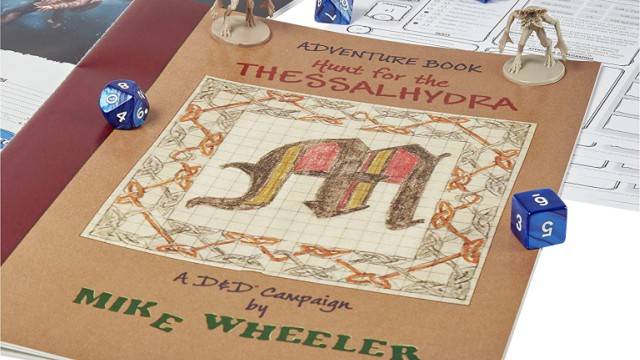 Questa è la descrizione dello Starter Set dedicato a Stranger Things:
Lo Starter Set di Dungeons & Dragons dedicato a Stranger Things contiene tutto quello di cui i giocatori hanno bisogno per iniziare l'avventura, comprese le regole essenziali.

Nuovi e vecchi giocatori di Dungeons & Dragons potranno vivere l'avventura creata da Mike Wheeler. Scegli il tuo personaggio – sarai Will il Saggio o Dustin il Nano? Prepara le tue palle di fuoco, mentre esplori il misterioso castello e combatti il feroce Demogorgone.
I giocatori potranno quindi utilizzare le schede create da Mike, Lucas (Caleb McLaughlin), Dustin (Gaten Matarazzo) e Will (Noah Schnapp). Il manuale e l'intero gioco sono disponibili solo in lingua inglese.
Come molte serie tv famose, Stranger Things sta allargando i suoi orizzonti al di là del mezzo televisivo. Ha ispirato una collezione della Nike e ha fatto una collaborazione con H&M. Il videogame Stranger Things: The Game è stato reso disponibile il 4 luglio, insieme al rilascio della terza stagione. Fumetti e romanzi – come il fumetto che ci racconta Will nel Sottosopra – ampliano il mondo di Hawkins.
Insomma, la serie tv è diventata un vero e proprio fenomeno mondiale!