Il 2017 è alle porte e dopo una lunga ed estenuante attesa i fan si preparano a gustarsi la quarta stagione di Sherlock Holmes. Insomma, agli sherlockians non poteva andare meglio, finché l'amatissimo Benedict Cumberbacht, durante un'intervista a GQ, non ha definito la quarta serie come "la fine di un'era" scatenando il panico.
Si è subito diffusa la notizia che questa serie sarebbe stata l'ultima e che avremmo così dovuto dire addio al numero Benedict
Fortunatamente non sarà così, i fan e i seguaci più o meno accaniti dello show possono tirare un sospiro di sollievo: ragazzi, non sarà la fine.
In questi giorni, infatti, l'attore, davanti ai microfoni di USA Today ha dichiarato:
"Quel giornalista ha cercato un colpo a sensazione per creare del clickbait. E' stata una completa distorsione di quello che ho detto, ovvero che la quarta stagione sarà l'ultima per adesso. C'è una grossa differenza. E lui ha dichiarato che la quarta stagione sarà l'ultima ed ha lasciato un paragrafo in sospeso."
È stato un semplice falso allarme, nato un piccolo malinteso e noi non potremmo esserne più contenti. Benedict Cumberbacht, infatti, ha continuato la sua intervista dicendo che sia produttori sia attori sono molto occupati nell'ultimo periodo, ma ha assicurato che, quando sarà il momento giusto, la serie vedrà una quinta stagione.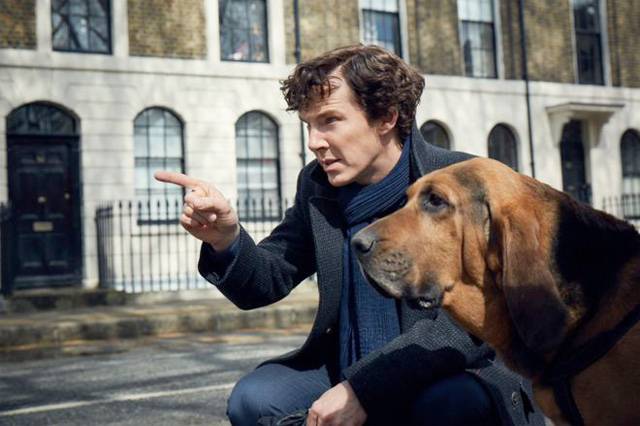 Nel frattempo abbiamo lasciato Sherlock in procinto di tornare sul suolo inglese, mentre Watson e Mary saranno alle prese con la loro sfida più grande: diventare genitori. Così le premesse sono molto buone e ci si prepara a una trama mozzafiato, e dovrete inoltre sapere che i primi tre episodi saranno diretti da un regista d'eccezione: Rachel Talalay, che abbiamo già potuto apprezzare in Doctor Who, The Flash e The Wind in the Willows.
Non c'è che dire, possiamo stare tutti tranquilli, parola di Sherlock!