Lo sceneggiatore e produttore Michael Hirst si sta preparando per una nuova Serie Televisiva. Dopo gli Show di successo come Tudor e Vikings (ancora in corso, con la quinta stagione), Hirst si sta spostando sulla storia dell'Impero Romano, periodo di suo grande interesse. Alla guida del progetto però non sarà solo; lo sceneggiatore sarà aiutato infatti da Martin Scorsese.
[Scorsese] ama quel periodo e ne sa molto. Si è messo al telefono con Justin Pollard, il mio consigliere sui periodi storici. Hanno chiacchierato, in parte in latino, sulle fonti da utilizzare: storia e poesia romana.
La Serie Televisiva avrà il titolo di The Caesars e racconterà la storia dei primi governanti dell'antica Roma, a cominciare dall'ascesa al potere di Giulio Cesare. A quanto pare, l'episodio pilota è stato già scritto, compreso le linee guida per tutta la prima stagione. Il piano di Hirst e Scorsese è quello di avere una Serie a più stagioni, dal genere drammatico e storico.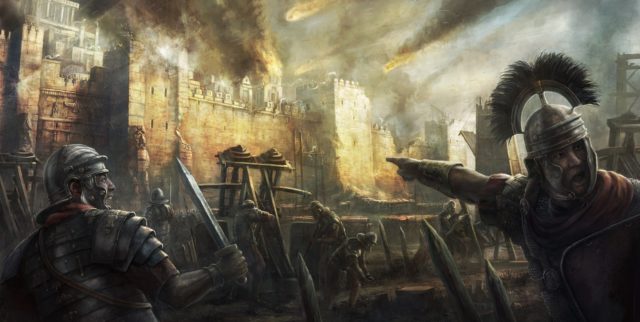 The Caesars punta a dare una nuova prospettiva alla figura di un giovane ed ambizioso Giulio Cesare.
All'interno del film, la sua figura è quella di un uomo di mezza età, alle prese con complicazioni politiche. Ma, quando era giovane, era incredibilmente più interessante ed ambizioso. E' l'energia, la vitalità, l'eccesso di una giovane cultura guidata dai giovani. C'è qualcosa di sorprendente nell'ascesa di un regno relativamente piccolo ad una potenza mondiale, in brevissimo tempo. Non sarebbe mai successo, se alla guida, ci fossero stati vecchi politicanti e sbiaditi guerrieri.
Quando è stato chiesto chi potremo vedere all'interno del cast, Michael Hirst ha risposto che, uno dei benefici nel collaborare con un regista come Scorsese è che gli attori vogliono lavorare con lui. Tuttavia, vedremo molti giovani nella Serie Tv.
La produzione della Serie inizierà, probabilmente, nel 2019.
Indovinate dove gireranno alcune scene? Ebbene sì, nel nostro Bel Paese!