Se soffrite ancora per la fine di Sons of Anarchy e non sapete come combattere l'astinenza (provate con queste serie), sarete felici di sapere che arriverà presto uno spin-off. Kurt Sutter, creatore della serie, sta lavorando allo spin-off Mayans MC.
Protagonisti dello spin-off saranno i Mayans, il clan di bikers di origine ispanico-messicane. Il clan dei Mayans è presente anche nella serie madre, inserendosi nelle vicende dei Samcro in varie occasioni. La serie sarà un' "oscura, viscerale storia di una famiglia, questa volta vista con gli occhi di persone latino-americane".
Ambientata a seguito delle vicende di Sons Of Anarchy, Mayans MC si focalizzerà sulla storia di Ezekiel "EZ" Reyes, del clan Mayans MC che vive sul confine California/Messico. Ez è il talentuoso figlio di una famiglia latino-americana il cui sogno americano è stato distrutto dalla violenza dei cartelli. Ez è guidato dal bisogno di vendetta verso una vita che non aveva immaginato e a cui non può sfuggire.
Sono già stati scelti alcuni attori per il cast dello spin-off. A calarsi nei panni del protagonista Ez sarà JD Pardo (Revolution). Edward James Olmos (Battlestar Galactica) interpreterà Felipe, padre di Ez e patriarca della famiglia Reyes, che cerca di guidare i suoi figli verso il rispetto della legge.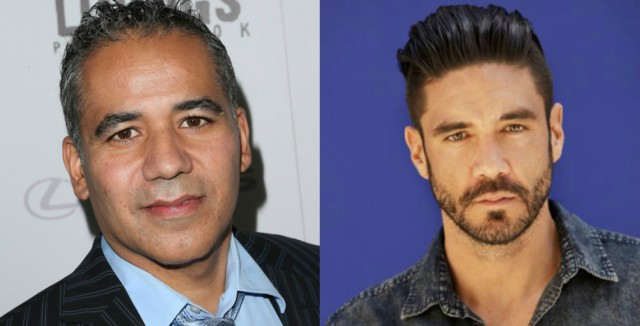 John Ortiz (Luck) sarà Esai "Taino" Osorio, Presidente dei Mayans MC del cartello Santo Padre, messicano d'origine, nato nel Bronx e cresciuto nell'Oakland con suo cugino Marcus Alvarez (interpretato da Emilio Rivera nella serie madre), fondatore dei Mayans MC. Clayton Cardenas (American Crime) interpreterà Angel Reyes, fratello più piccolo di Ez, che vive con il peso di essere il figlio minore di una famiglia di cui si fida poco.
Kurt Sutter farà da produttore esecutivo e regista del pilot. Lo spin-off è scritto in collaborazione con Elgin James, regista e autore emergente. Il pilot sarà filmato a marzo 2017 e sarà prodotto dalla Fox 21 Television Studios e dalla FX Productions.