# #
Il servizio internet Hulu, a pochi giorni dall'uscita di The Handmaid's Tale (per maggiori dettagli, cliccate qui), ha deciso di puntare sull'adattamento di un popolare fumetto horror: Locke & Key. Nel 2011 la Fox aveva già ordinato un episodio pilota che, sebbene avesse avuto successo tra il pubblico, non convinse il network a ordinare una stagione completa a causa dei costi elevati. Inoltre, nel 2014 si provò a creare un adattamento per il grande schermo, ma anche questo progetto non ebbe successo.
# #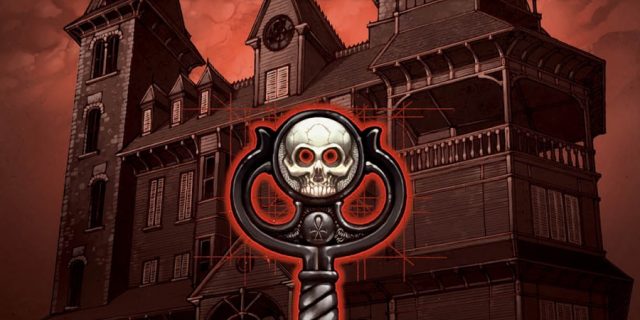 Locke & Key segue le vicende dei fratelli Locke, i quali si trasferiscono nella casa del padre defunto. Durante la loro permanenza, mentre cercano di affrontare la perdita, scoprono delle chiavi magiche; queste chiavi, infatti, sono in grado di conferire straordinarie abilità a chiunque le utilizzi. Tuttavia, i tre fratelli non sanno che una presenza demoniaca all'interno della casa farà di tutto per impossessarsi delle chiavi e loro, aiutati dagli amici, dovranno impedirglielo.
# #
L'episodio pilota sarà diretto dal regista Scott Derrickson (The Exorcism of Emily Rose, Doctor Strange), il quale potrebbe tornare a dirigere altri episodi se la Serie Tv venisse ordinata, e sarà prodotta da Carlton Cuse (Lost, The Strain, Bates Motel) e Lindsey Springer. La sceneggiatura del primo episodio sarà scritta dal creatore del fumetto, Joe Hill, il quale fungerà anche da produttore esecutivo.
I fumetti di Locke & Key, che contano 40 numeri pubblicati tra il 2008 e il 2013, sono quelli di maggiori successo della IDW, e la piattaforma di streaming Hulu è riuscita a dare un'ulteriore possibilità a questa Serie Tv, dopo aver superato l'offerta di Amazon e Netflix.
La data di messa in onda di Locke & Key è ancora sconosciuta, ma sappiamo che l'episodio avrà la durata di un'ora. Speriamo che la terza volta sia quella buona!