Ormai la domanda che tutti i fan si pongono è sempre la stessa: la nona stagione di Gilmore Girls, su Netflix, si farà? Cerchiamo di capirne qualcosa
Il revival "Di Nuovo Insieme" si è rivelata la serie originale di Netflix più vista nelle prime 24 ore dal rilascio, ma ci ha lasciato tanti dubbi alla fine dei quattro episodi, pertanto era quasi impossibile non parlare di un continuo della serie. Un anno fa Ted Sarandos, Chief Content Officer di Netflix, aveva dichiarato di essere "in trattative con Warner Bros" per realizzare un seguito di Gilmore Girls: A Year In The Life, ma i creatori della serie, i coniugi Palladino avevano dichiarato qualcosa di completamente diverso, questo anche perchè attualmente impegnati a godersi il successo della loro nuova serie Amazon: The Marvelous Mrs. Maisel.
Ma come sappiamo le cose possono cambiare ed è per questo che siamo lieti di annunciare che i Palladino hanno firmato un contratto con Amazon Studios e questo prevede, infatti, la possibilità per i creatori di tornare a lavorare con Netflix ad una eventuale nuova stagione di "Una Mamma Per Amica/Gilmore Girls". Questa clausola è stata voluta proprio per lasciare la possibilità di poter continuare il lavoro con Una Mamma Per Amica, ma nonostante ciò, non possiamo considerarla una conferma che rivedremo presto su Netflix le due Ragazze Gilmore. Analizziamo piano piano il tutto.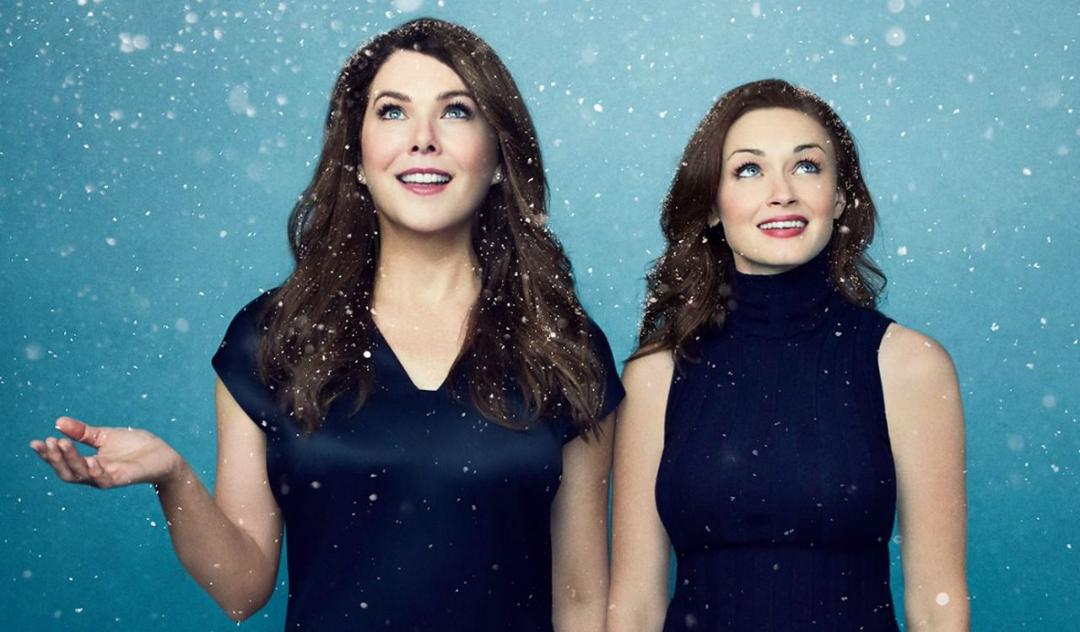 Amy Sherman-Palladino, intervistata a Parigi poco tempo fa, ha dichiarato che ancora oggi vi è la possibilità di rivedere Lorelai, Rory e Emily Gilmore in nuovi episodi: "Abbiamo fatto capire a tutti che se si presenterà l'occasione in cui Lauren Graham, Alexis Bledel, Kelly Bishop e noi, ci trovassimo in un bar tutti assieme e sentissimo che è giunto il momento, faremmo senz'altro nuovi episodi di Una Mamma Per Amica". Ma la sua dichiarazione continua, spiegando di voler trovare un nuovo format e, soprattutto, una nuova storia da poter raccontare: "Netflix ha detto molto chiaramente che vorrebbe che continuassimo Una Mamma Per Amica: noi siamo aperti all'idea, ma non vogliamo andare avanti "tanto per". Un altro revival sarà possibile se si presenterà il momento giusto, con la storia giusta e il format giusto. Di certo non vorremmo utilizzare lo stesso format dei quattro episodi. Siamo molto legati a Lauren, Alexis e Kelly, e siamo continuamente in contatto".
Semmai un revival di Gilmore Girls ci dovesse essere, possiamo stare certi che diremo addio al formato stagionale, tanto criticato dai fan, composto da quattro mini-film, e questo farà gioire sicuramente qualcuno. Dopo un finale che ci ha lasciato con parecchi dubbi, e, perchè no, l'amaro in bocca – ("mamma?" – "cosa?" – "sono incinta") –  le ragazze Gilmore potrebbero chiarirci le idee e farci sognare ancora un po'.
Ma c'è anche la possibilità che tutto questo non si trovi più su Netflix. Difatti, il produttore Gavin Polone ha citato in giudizio Warner Bros. Television per non avergli pagato parte dei profitti derivanti dal successo della serie e del revival Netflix. Una storia complicata. . . ma a noi interessa solo vedere in azione le Ragazze Gilmore!