Il 45esimo presidente degli Stati Uniti Donald Trump, lo scandalo della carne di cavallo, la Disney che compra la 20th Century Fox, l'orologio che telefona e lo smartphone. Sono solo alcune delle cose mostrate nei Simpson che poi sono diventate realtà. E oggi questa lista si arricchisce di una nuova profezia che si è compiuta. Gli omini gialli infatti avevano profetizzato anche ciò che è successo domenica notte nella quinta puntata di Game of Thrones 8.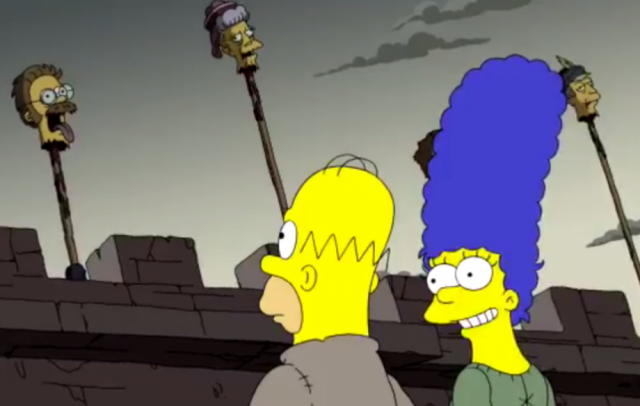 L'episodio in questione infatti è ambientato in un mistico e fantasioso mondo medievale. Questo conteneva già alcuni omaggi alla serie tv HBO, infatti la testa di Flanders fa la stessa fine di quella di Ned Stark e in un cameo appare Nikolaj Coster – Waldau, l'attore che interpreta Jaime Lannister. Nell'episodio è presente infatti l'incesto tra Marge e la sua ipotetica sorella gemella. Non è questo però il fatto eclatante, visto che già eravamo a conoscenza dell'incesto tra Jaime e Cersei. La cosa assurda è che i Simpson hanno predetto anche la Battaglia di Approdo del Re svoltasi nella quinta puntata di Game of Thrones 8.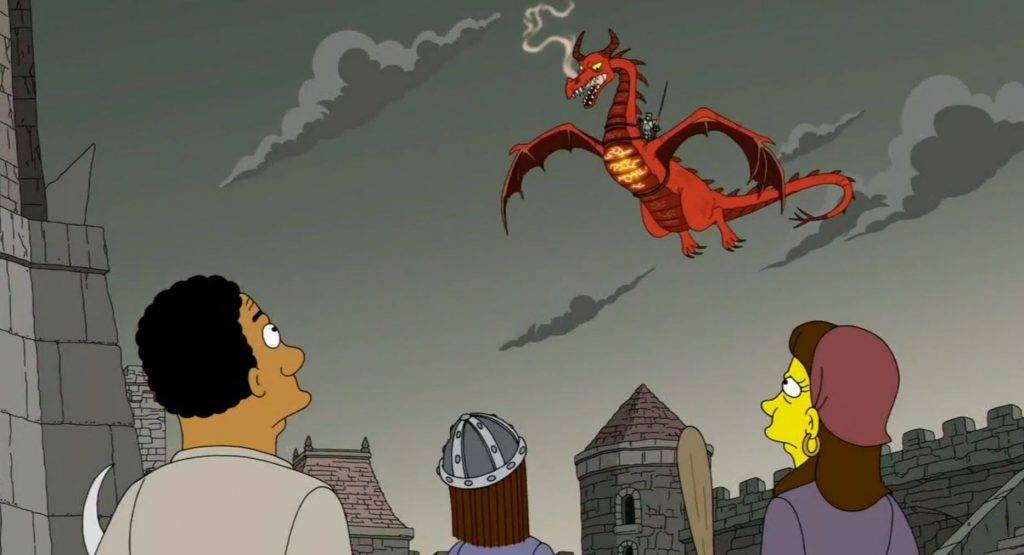 I Simpson hanno predetto nel 2017 cosa sarebbe successo nella battaglia di Approdo del Re
L'episodio in questione è The Serfson (I Servson in Italiano), uscito il primo ottobre 2017 in USA. In una scena vediamo che un drago brucia completamente la città fortificata e tutti i suoi abitanti. Inoltre poco prima vediamo Bart Simpson scrutare il cielo insieme a tanti piccoli nani che assomigliano a Tyrion (qui trovate un articolo in cui associamo il Lannister al Giudice di De André). Vi ricorda qualcosa? Non vi sembra familiare? Solo domenica passata abbiamo visto un Euron impaurito osservare cosa stava per piombargli addosso e poi la distruzione e le fiamme di Daenerys. La cosa ha dell'incredibile, ancora una volta sembra che i Simpson abbiano previsto il futuro.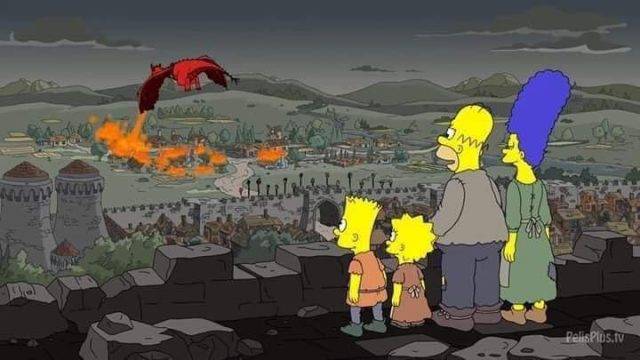 Forse potevamo anche aspettarci una cosa del genere vedendo ciò che la stessa Daenerys ha fatto con gli schiavisti di Meereen, i leader dei Dotrakhi e la famiglia Tarly, ma gli omini gialli creati da Matt Groening ci hanno preso davvero. Coincidenze? Fortuna? La questione Simpson/previsioni future sta forse diventando una sorta di psicosi alla pari di quella di Game of Thrones 8. Ma forse un fondo di verità c'è. O forse i produttori dei Simpson hanno conoscenze altolocate e non sanno mantenere i segreti. Speriamo solo non ci abbiano già spoilerato la puntata finale di Game of Thrones 8!