È passata quasi una settimana dal secondo epico episodio di Game of Thrones 8. Un capitolo, quello di domenica scorsa, che ci ha fatto riassaporare lalenta e cadenzata sceneggiatura che abbiamo adorato agli albori della serie tv. Un approfondimento dei personaggi e dei loro caratteri che ci ha fatto tornare alle origini. Ma non c'è tempo da perdere, perché la puntata numero 3 sta per arrivare. Abbiamo assistito però a sviluppi interessanti per quanto riguarda i nostri protagonisti. Ci sono stati alcuni segnali in queste due puntate di Game of Thrones 8 che ci hanno fatto partorire una domanda: ma se alle fine fosse Daenerys il nemico finale?
I personaggi che all'inizio ci sembravano malvagi, col tempo hanno cambiato la loro attitudine. Pensate a Jaime. Nella prima stagione è un ragazzo incestuoso, ricco e arrogante che non esita a gettare dalla torre un bambino. Adesso lo vediamo fiero, coraggioso e uomo d'onore. Oppure pensate a Sansa e al suo sviluppo: prima principessina tra le nuvole, adesso Lady calcolatrice e politica di primo pelo. Ma c'è un personaggio che in questa stagione potrebbe trasformarsi da portatrice di luce a eclissi totale. Questo personaggio è Daenerys. In queste prime due puntate si è dimostrata una donna fuori controllo. Non ha saputo gestire le emozioni e i rapporti politici con la gente del Nord.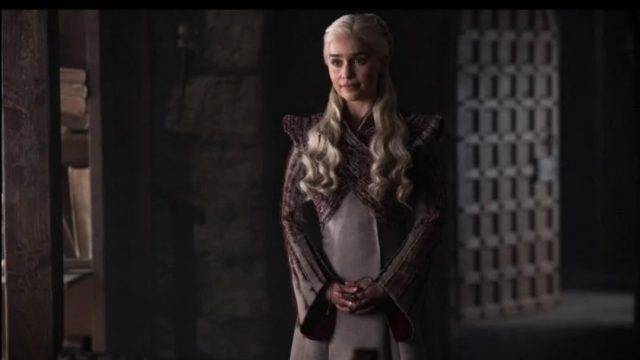 Sansa e Sam sono visibilmente preoccupati del rapporto tra lei e Jon, e non hanno mancato di farlo notare al Re del Nord.
Quello che emerge dalle prime due puntate è come il percorso di Jon e quello di Daenerys siano totalmente differenti. Sono partiti entrambi come personaggi puri, innocenti e a loro modo eroici. Lo Stark però ha mantenuto questo aspetto del carattere, lo ha implementato diventando quello che è oggi. La Regina dei Draghi invece è diventata sempre più oscura e smaniosa di ottenere il trono. Quando Sam parla a Jon nelle cripte di Grande Inverno gli dice una grande verità: il vero Re è colui che è pronto a lasciare la corona per un bene superiore. E questo è quello che ha fatto Jon.
Sam in questo caso è stato il mezzo e la voce per i tanti spettatori che odiano Daenerys per tutto quello che ha fatto. Per il suo attaccamento al Trono, per la sua scarsa elasticità mentale e per il sangue che si è lasciata dietro al suo cammino. Ma davvero Daenerys potrebbe diventare il cattivo di Game of Thrones 8? Cerchiamo di ragionare a mente lucida, senza perderci in voli pindarici e senza essere di parte. Mettiamo le carte in tavola e analizziamo cosa potrebbe accadere nelle prossime puntate.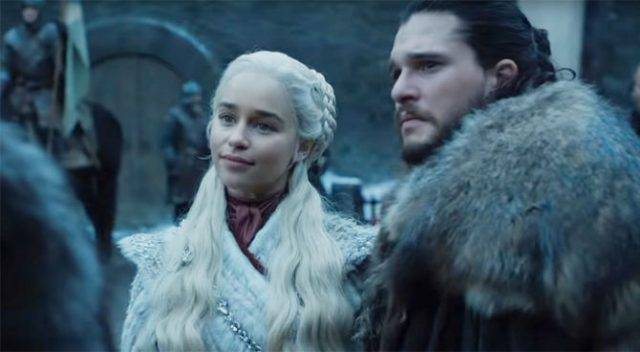 Potrebbe davvero esserci un simile colpo di scena in Game of Thrones 8?
A ben pensarci, la rivelazione di Sam ha aperto le porte a tutto questo. Daenerys ci è sembrata contrariata nell'apprendere che Jon in realtà è un Targaryen e la prima cosa che ha pensato è la possibilità che il neo Aegon potesse reclamare il Trono. La sua ossessione è così grande che potrebbe voler eliminare tutti i pretendenti. Aggiungiamo poi che Jon in questo momento sta giocando "in casa". Il Nord è suo e i sudditi considerano lui come vero Re, non la giovane bionda. A lungo andare questa situazione potrebbe spazientire Daenerys, potrebbe essere troppo per lei vedere quanto è amato il Re del Nord. Se le loro strade dovessero dividersi sarebbe chiaro da che parte si schiererebbe il popolo e sarebbe fin troppo semplice capire chi sarebbe il cattivo e chi il buono.
Da una parte un uomo che non ha mai cercato il potere e che ha sacrificato tutto (persino la sua vita) per proteggere la sua gente. Dall'altra una donna conquistatrice e felice di bruciare chiunque non si sottometta al suo volere. La scelta è abbastanza semplice. Tutto questo potrebbe rivelarsi certamente controverso. Ma non trovate che sarebbe troppo dolce e smielato vedere i due Targaryen salire sul trono mano nella mano nell'ultima puntata di Game of Thrones 8? Ridurre una serie tv che ha fatto la storia a un semplice scontro tra buoni (Jon/Daenerys) e cattivi (Re della Notte/Cersei) e far trionfare semplicisticamente il bene sarebbe un finale troppo Disneyano.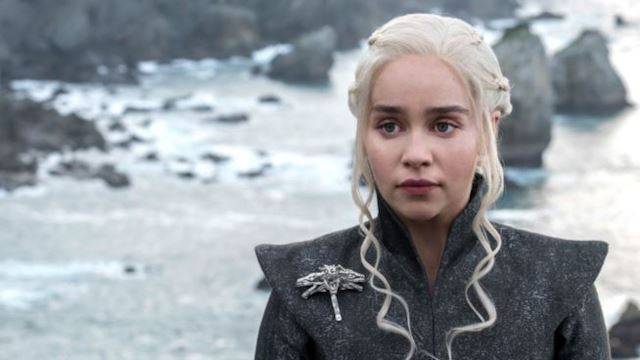 La trasformazione di Daenerys potrebbe essere perfetta per il finale di Game of Thrones 8
Un personaggio buono che si scopre villain sarebbe un colpo di scena incredibile per le sorti di Game of Thrones 8. Fin dai suoi esordi la Regina dei Draghi è stata considerata come esiliata, una giovane donna che sogna di tornare a casa. Questo attraverso la sua ascesa da regina liberatrice di popoli, ma la storia non è andata proprio in questo modo. Daenerys ha ucciso e bruciato i suoi nemici, ha compiuto atti oscuri e delittuosi. Tutto questo ha mostrato che le premesse e le promesse non sono state mantenute (qui parliamo della promessa di Ned a Jon) e che la dolce ragazza della prima stagione è man mano diventata unadonna spietata. La sua iperbolica determinazione nel conquistare il trono potrebbe trasformarla da Madre (dei Draghi) in Dittatrice.
Questa trasformazione sarebbe in linea con le caratteristiche dei Targaryen e chiuderebbe un cerchio che si è aperto col Re Folle e che terminerebbe con una Regina Folle. Di certo non possiamo sapere come andrà a finire Game of Thrones 8, ma questa suggestione ci intriga e ci fa sognare. Non perché vogliamo che Daenerys diventi cattiva, ma perché potrebbe rappresentare una svolta inaspettata e avvincente. Non vediamo l'ora di vedere la prossima puntata.