Ne parliamo da mesi e non vediamo l'ora di poter guardare, spaparanzati sul divano, la seconda stagione di American Crime Story: quella dedicata all'omicidio del nostro compatriota Gianni Versace. D'altro canto, l'alternarsi quasi vorticoso delle vivide immagini del trailer non ha fatto altro che acuire la nostra curiosità e finalmente abbiamo la data che porrà fine alla nostra attesa:
Dal 19 gennaio 2018, infatti, ogni venerdì alle 21:05, a soli due giorni di distanza dagli Stati Uniti, in prima visione assoluta su FoxCrime, American Crime Story: the Assassination of Gianni Versace sarà tutta nostra!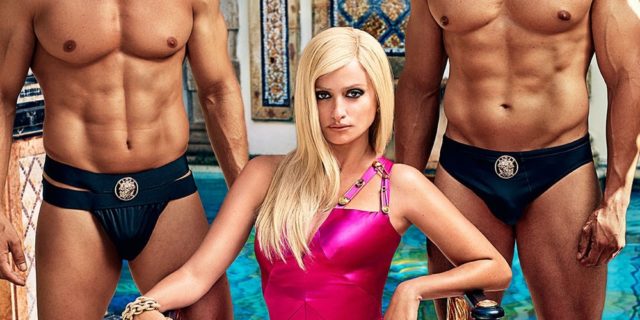 I FATTI – Il 15 luglio 1997 il famoso stilista italiano Gianni Versace sta salendo i gradini della sua villa a Miami Beach, chissà quante altre volte gli aveva saliti o scesi, quei banali gradini: ma questa volta sarà l'ultima. L'uomo viene infatti ucciso a colpi di pistola. È il giovane Andrew Cunanan, un tipo un po' strano, con problemi di tossicodipendenza e legato al mondo della prostituzione, già individuato come possibile assassino di altri uomini, a venire accusato dell'omicidio.  Che questo corrisponda alla realtà dei fatti non ci è dato saperlo: Andrew fu trovato morto prima ancora di poter essere interrogato. Vittima e carnefice erano entrambi omosessuali: è così che le vicende nere si mescolano al racconto dell'omofobia in quegli anni, dandoci anche modo di respirare l'aria degli anni Novanta più mondani.
IL CAST – Se Ryan Murphy è un nome che ci infonde già abbastanza sicurezza, anche il cast ci fa ben sperare: Penélope Cruz vestirà i panni di  Donatella Versace (sorella di Gianni), Édgar Ramirez quelli del protagonista Gianni Versace, Ricky Martin sarà Antonio D'Amico (il compagno di Versace) e Darren Criss interpreterà, invece, Andrew Cunanan.
L'omicidio di Gianni Versace resta uno dei casi di cronaca nera più misteriosi della storia contemporanea. Originariamente, questa storia doveva essere raccontata nella terza stagione della Serie Tv di Ryan Murphy, la seconda doveva invece trattare del periodo successivo all'uragano Katrina, evento che sconvolse l'America nel 2005. L'ordine di uscita delle due stagioni è stato invece invertito.
E se ve lo siete persi, recuperate subito la prima meravigliosa stagione di questa serie antologica: American Crime Story – The People v. O.J. Simpson.