Sono state tante le Serie Tv e i film che sono state tratte dai romanzi di Stephen King. Pensiamo al film di It, il quale avrà un remake in uscita questo mese, oppure alle Serie Tv Haven, Under the Dome o la più recente Mr. Mercedes (se volete maggiori dettagli potete cliccare qui). Pochi giorni fa è stata data notizia che la Serie TV dal titolo 8 è entrata in fase di sviluppo.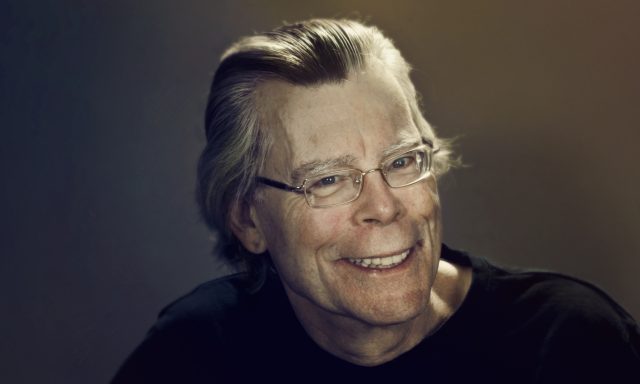 La Serie Tv 8 si basa sul racconto breve del 2008 N., il quale è contenuto nella raccolta intitolata Just After Sunset (Al crepuscolo, in italiano). La storia del nuovo programma televisivo si svolgerà nel Maine e racconterà di un gruppo di otto massi che contengono un antico male; un male così terrificante che può portare alla pazzia chiunque vada a visitare il posto. Nell'estate del 1992, tre ragazzi riescono a sfuggire a questa presenza maligna, la quale tornerà a perseguitarli 25 anni più tardi.
La trama della Serie Tv è leggermente diversa rispetto a quella del racconto breve dal quale è tratta. Infatti, N. racconta di uno psichiatra che trova nei suoi appunti delle lettere che ruotano intorno a un uomo misterioso chiamato N. N scopre l'esistenza di otto massi, simili a quelli di Stonehenge, che fungono da barriere tra il nostro mondo e quello di antiche e maligne divinità. All'inizio, lo psichiatra pensa che sia tutto frutto dell'immaginazione dell'uomo, ma presto scoprirà che N non era delirante come pensava.
La sceneggiatura verrà affidata a Gabriel Ferrari (Sabrina The Teenage Witch) e Andrew Barrer (Haunt), mentre a dirigere l'episodio pilota di 8 sarà David F. Sandberg (Annabelle 2: Creation, Lights Out – Terrore nel buio).
Ancora è presto per sapere su che emittente andrà in onda 8 o quali attori faranno parte di questo adattamento televisivo. Continuate a seguirci per conoscere tutte le novità!