La Serie Tv di grande successo targata Netflix si basa sul libro Mindhunter, bestseller autobiografico pubblicato nel 1996 da John Douglas: per 25 anni, Douglas è stato agente del Bureau, diventando uno dei primi profiler ed esperto internazionale di serial killer, al punto da ispirare la figura di Jack Crawford, il capo di Clarice Starling nel film di Jonathan Demme The Silence of the Lambs del 1992.
Nel volume, Douglas racconta la sua esperienza, senza omettere anche il gravissimo incidente causato da un sospettato che lo ha ridotto in fin di vita, descrivendo alcune delle indagini condotte personalmente in lungo e in largo negli Stati Uniti alla ricerca di pericolosi omicidi seriali e riportando le interviste fatte ad assassini particolarmente noti come Charles Manson ed Ed Gein.
Ma l'adattamento televisivo prodotto da David Fincher non è che l'ultimo di una serie di show dedicati ai serial killer, un argomento che seppur macabro esercita sempre un fascino non indifferente.
Alias Grace, ad esempio, è un prodotto tanto bello quanto singolare che scava nella mente della sua protagonista in tempi in cui l'approccio psicologico era agli inizi. La Serie Tv, ispirata a una storia vera, racconta della giovane Grace Marks, immigrata con la sua famiglia dall'Irlanda in Canada, che nel 1843 fu arrestata con l'accusa di aver ucciso il datore di lavoro Thomas Kinnear e la governante Nancy Montgomery.
In Alias Grace (qui la recensione), la violenza perpetrata dalla protagonista è indubbiamente immorale. Ma è anche l'unica forma di espressione e di ribellione a uno stato opprimente che non dà alcuna possibilità di scelta.
Grace è condannata dall'opinione pubblica, che la dipinge o come santa o come carnefice, perché, prima di tutto, ha travalicato i confini riservati al proprio sesso.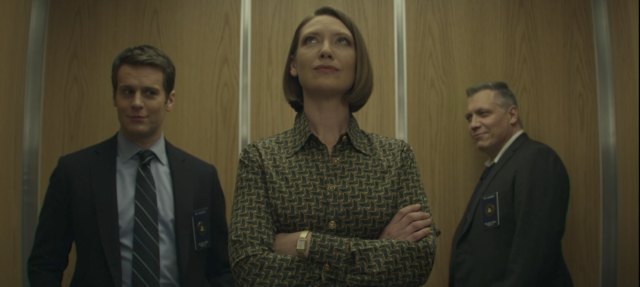 Dalla violenza femminile che si scatena quando messa con le spalle al muro, alla setta di The Following.
Protagonista è l'ex profiler dell'FBI Ryan Hardy, che si trova a dover dare la caccia a un serial killer appena scappato di prigione. Un serial killer, però, molto particolare: oltre a voler tornare a uccidere, questo maniaco ha infatti negli anni messo in piedi una sorta di setta di devoti dell'omicidio, sfruttando le potenzialità dei social network. E come su Twitter e su altri sistemi del genere si "segue" il proprio guru, anche in questa Serie Tv ci sono dei seguaci del killer.
Pensate cosa avrebbe potuto fare Charles Manson se fosse esistito Twitter ai suoi tempi.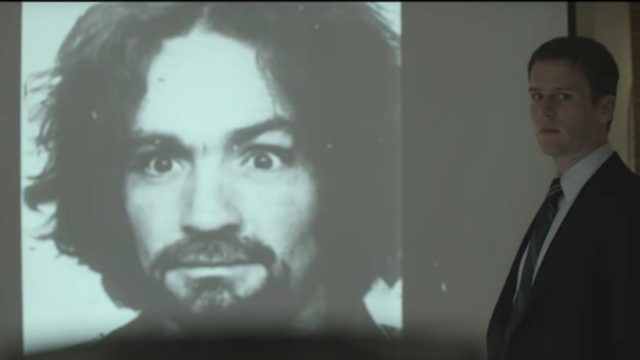 Hannibal è la dimostrazione che a star troppo vicino al tuo nemico c'è il rischio di diventare irrimediabilmente come lui.
Al centro della storia c'è infatti il profiler Will Graham, un uomo abituato non solo a cercare di identificare i killer seriali, ma anche a provare empatia nei loro confronti e a immedesimarsi nel loro modo di pensare. Questo lo porta, a lungo andare, a non reggere più lo stress di un lavoro di questo tipo e per questo gli viene affiancato uno psichiatra. Solo che questo psichiatra non è altro che Hannibal Lecter, destinato a una brillante e terribile carriera nel settore.
La Serie Tv racconta, spesso lasciandosi andare all'onirismo, del rapporto morboso e ambiguo tra il serial killer e l'agente destinato a catturarlo (in questo Mindhunter ha preso insegnamento), del confine labile tra bene e male e soprattutto delle complessità della mente umana. Basta un niente per passare al lato oscuro e diventare il nostro peggiore incubo.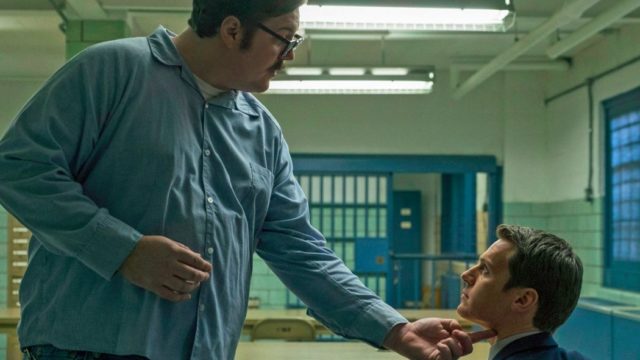 Ultimissimo prodotto che parla di serial killer è The Alienist, Serie Tv di TNT con protagonisti Danile Brühl, Dakota Fanning e Luke Evans e ambientata nella New York di fine Ottocento. La scienza, che sta compiendo passi da gigante, e la psiche si intrecciano in una caccia all'uomo che rappresenta il lento percorso dei tre personaggi verso i meandri più oscuri della propria anima.
Perché molto spesso la caccia al serial killer è solo una grande metafora per una lotta che avviene dentro ognuno di noi, ogni giorno.