Orribili delitti, criminali perversi, corpi squarciati. Ma anche tanta profondità di sguardo e interesse per le psicologie criminali. Sono le migliori docu-serie su crimini reali: storicamente attendibili, curatissime per dettagli e fantastiche per sceneggiatura. E naturalmente non può mancare Mindhunter. Ma c'è anche molto di più (e forse perfino di meglio!). Vediamo!
1) Making a Murderer
Un primo stupro e un tentato omicidio a cui segue condanna, scarcerazione e omicidio di una giovane fotografa. È la storia vera di Steven Avery e della sua travagliata vita tra accuse e tantissimi dubbi sulla correttezza delle indagini. È stato davvero lui? O si tratta di un tremendo errore giudiziario? Una docu-serie dettagliata ed emozionante anche se giudicata da taluni critici troppo di parte. Merita, comunque, un posto in questa rassegna. La trovate su Netflix.
2) American Crime Story
Ben altro livello per una produzione che ha letteralmente conquistato pubblico e critica. Sarebbe riduttivo soffermarsi sulla prima stagione, incentrata sul caso più mediatico di sempre, quello di O.J. Simpson. La season 2 conferma infatti tutto quanto di buono già visto e anzi entra maggiormente nella mente del serial killer.
Se nel primo caso il focus era stato il processo giudiziario e le mancanze della pubblica accusa, L'assassinio di Gianni Versace offre l'interessantissimo punto di vista di Andrew Cunanan. Un uomo dalla spiccata intelligenza, dai forti rancori e da un'ossessione che esploderà a più riprese. Imprescindibile docu-serie per ogni amante del crime. Rilasciata in Italia sul canale tematico Fox Crime.
3) Waco
Forse solo il suicidio di massa dei proseliti del pastore Jim Jones ha avuto maggiore risonanza dei fatti di Waco. 28 febbraio 1993: inizia un assedio al ranch di Waco, Texas, che durerà cinquanta giorni. Asserragliati all'interno i Davidiani, una setta religiosa accusata di possesso di armi ed esplosivo. La perquisizione preliminare porta a uno scontro a fuoco con la polizia a cui segue l'assedio. La serie ripercorre i drammatici giorni di tensione e le scelte delle forze dell'ordine divise tra opere di compromesso e pugno duro. Waco è stato distribuito in Italia dalla Paramount.
4) The Act
Uno dei prodotti più apprezzati nel panorama crime. Una madre ossessiva e la figlia malata: un rapporto destinato a precipitare tra scoperte disturbanti fino al culmine raggiunto nell'omicidio. Siete avvisati: non è per stomaci deboli. Sarete costretti a rivedere tutte le vostre certezze e buoni intendimenti. Ottima la recitazione, avvincente la storia (vera), insostenibile la tensione. Se amate le storie di menti perverse trovate The Act su Starzplay.
5) Lorena
L'incredibile storia di John e Lorena Bobbitt che tantò incuriosì l'America degli anni '90. Un rapporto amoroso opprimente, violento, fatto di soprusi e stupri. E che raggiunse il culmine con la famosa amputazione del pene del marito da parte di Lorena. La serie si è posta l'arduo compito di indagare il caso dietro lo scandalo, di analizzare in maniera critica tutte le contraddizioni di una relazione distorta. Lorena ci riesce con gusto, ricercatezza e tanta profondità di sguardo. Un fantastico prodotto Amazon Video.
6) I Am the Night
Una ragazza alla ricerca della verità sul suo passato. Una pista da seguire. Un omicidio irrisolto. I Am the Night prende le mosse dal caso della Dalia Nera, una donna arrivata a Hollywood nel 1946 con aspirazioni di successo e misteriosamente assassinata. Il corpo squarciato, mutilato, i capelli tinti di rosso. Sul volto un macabro sorriso inciso con un coltello da un orecchio all'altro. Inutile dire che la parte più avvincente della serie è proprio quella che si sovrappone con il terribile fatto di cronaca. Sei puntate di un'ora tutte da divorare. Inedita in Italia
7) When They See Us
Il fatto criminoso è solo un contorno in When They See Us, nonostante l'enorme risonanza che ebbe negli anni Ottanta. Ci si concentra sulla persecuzione giudiziaria, sull'ingiustizia di una condanna raffazzonata fatta di confessioni estorte e torture emotive. Cinque giovani appartenenti a minoranze etniche e la loro assurda lotta per la verità. Toccante e indispensabile docu-serie di denuncia. Original Netflix.
8) Mindhunter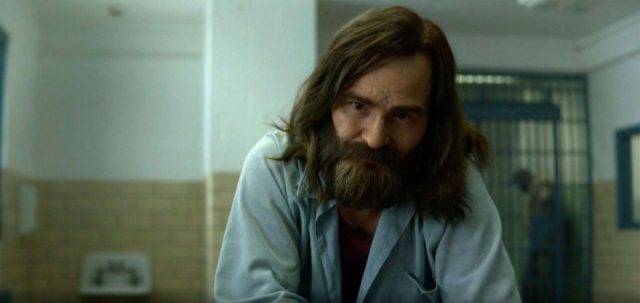 Mindhunter è senza dubbio la serie crime più famosa e apprezzata attualmente in onda. La serie affonda nella vera storia della nascita della disciplina scientifica di profilazione criminale. Vero punto di forza l'impressionante attenzione storica e caratteriale nella rappresentazione dei serial killer intervistati da protagonisti. Imperdibili i dialoghi che ci permettono di entrare nella mente dell'omicida, tra manie di potere e controllo e perversioni di uomini che hanno perso umanità. La seconda stagione di Mindhunter, con l'attesissima apparizione di un incredibilmente realistico Charles Manson, non ha tradito le attese. Cosa aspettate a recuperarla?
9) Delhi Crime
Serie televisiva indiana distribuita da Netflix, Delhi Crime affronta il day after lo stupro di gruppo avvenuto a Nuova Delhi nel 2012. Successo clamoroso di pubblico per una serie al contrario poco nota in Italia. Curatissimi i dettagli, anche nella ricostruzione dello studio forense. Musica, dialoghi, ambientazioni rendono questa docu-serie un piccolo, grande gioiello. Se siete in astinenza da Mindhunter è perfetta. Vi sorprenderà, statene certi.
10) Manhunt: Unabomber
A fronte di una prima parte piuttosto canonica che analizza il percorso investigativo della squadra dell'FBI, dal sesto episodio la serie esplode in maniera sorprendente. A dominare la scena Ted Kaczynski (uno straordinario Paul Bettany), il bombarolo che seminò il panico in America tra la fine degli anni '70 e l'inizio dei '90. Entriamo nella sua vita, assistiamo alle cause della sua trasformazione, ai rimpianti di un uomo e all'ostinazione di un'idealista che avrebbe voluto cambiare il mondo. Un racconto che affascina e colpisce come non avremmo mai creduto possibile. A tratti anche più di Mindhunter.