The mind can be solved.
A distanza di quasi un anno da quella frase pronunciata come un mantra dal dottor James K. Mantleray (Justin Theroux) in quello splendido teaser uscito nell'estate 2018, mi chiedo cosa non abbia funzionato in Maniac. O meglio: cosa sia mancato. Gli ingredienti per un piatto prelibato c'erano tutti: Cary Fukunaga alla regia (nel suo CV troviamo True Detective prima stagione, esatto! Quel True Detective) artefice, sempre con Netflix, di quel capolavoro di Beasts of No Nation; Patrick Somerville alla sceneggiatura (The Leftovers); il cast composto dalla splendida e magnetica Emma Stone (fresca di Oscar), Jonah Hill (letteralmente trasformato per la parte) e il magnifico Justin Theroux (sempre The Leftovers). 
Le pietanza non sembrava solo abbondante ma anche potenzialmente gustosa. Eppure con il passare del tempo è come se lo stesso ricordo della serie fosse stato seppellito, schiantato nell'oblio, nonostante fosse partita con delle prospettive altissime.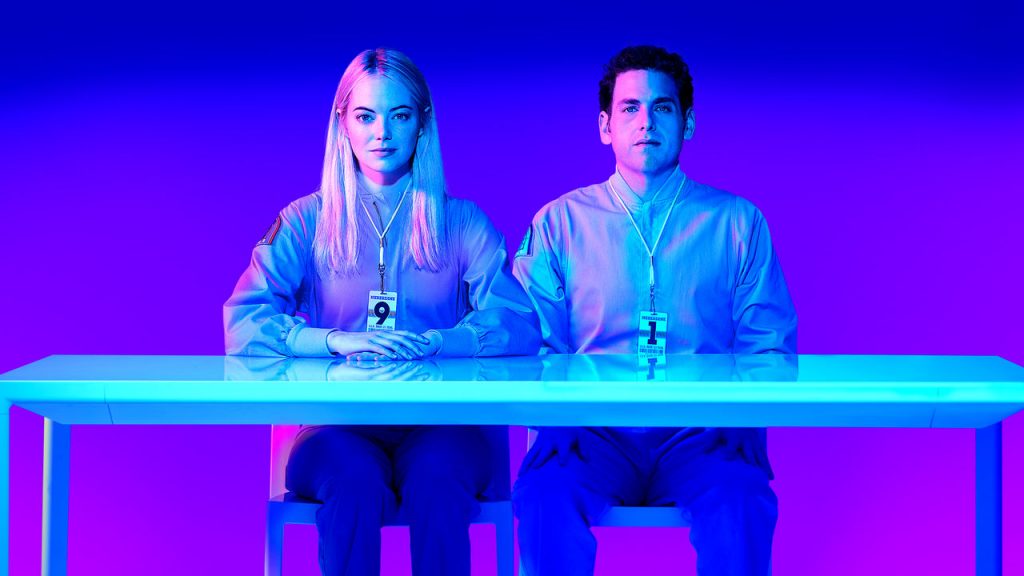 Dopo tutto il viaggio di dieci puntate, finita l'ultima, la sensazione che mancasse qualcosa era palpabile. Come la percezione di essere di fronte a un prodotto incompleto. Ho provato a chiedermi cosa non andasse. Ѐ strano dirlo, perché di fatto la regia, combinata alla scenografia, è riuscita a creare un prodotto unico a livello visivo. Una sinergia tra l'onirico grottesco di Tim Burton e la simmetria maniacale di Wes Anderson. Infastidito da questa sensazione, ho provato a rivedere Maniac. Deciso a capire se magari mi era sfuggito qualcosa, o eventualmente capire quale fosse il "dubbio". Una volta conclusa di nuovo, alcuni dilemmi trovarono risposta.
Il problema, infatti, non era nel comparto tecnico, ma forse proprio nella nella struttura della storia, nel rapporto tra tema e genere. Gli autori giocano con i personaggi facendoli viaggiare all'interno della serie tra tanti generi differenti (fantasy, noir, etc..). Una scelta così, per quanto affascinate, è estremamente pericolosa.
La probabilità di uscire fuori tema, di perdere il messaggio centrale è concreta. Ed è esattamente quello che è successo.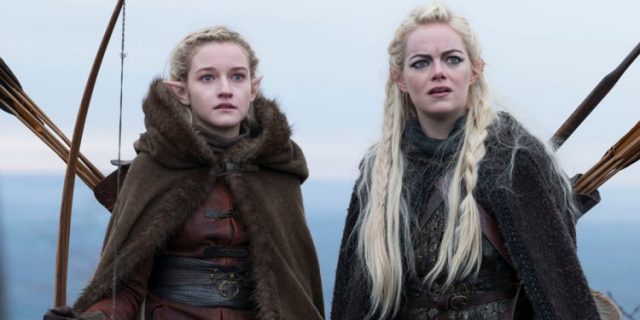 Se nelle prime puntate la presentazione dei personaggi e dei loro conflitti crea un muro portante su cui poggiare la storia, rendendo il primo atto il più completo, le successive puntate sgretolano quel muro. I generi in cui i protagonisti si trovano creano delle sottotrame (conclusive alcune, aperte altre), che allontanano tanto lo spettatore tanto i personaggi dal tema centrale. Un esempio di "casino" dovuto a ciò è la resa del rapporto tra Owen e Annie, portato in un totale stato confusionale. Sono innamorati? Sono solo amici? Lui è innamorato e lei no? Non sappiamo rispondere, e probabilmente neanche loro…
L'escamotage del "viaggio" per addentrarsi nella complessità della mente umana rappresenta una scelta affascinante, ma forse troppo complessa da gestire. In alcune puntate il fulcro della trama si allontana troppo dal suo epicentro. Mi sembrava quasi di trovarmi davanti a un sistema solare pieno di bellissimi pianeti, ma privo di un sole. I pianeti in questo sistema erano sparsi nel cosmo, senza una forza centrante capace di contenere e mantenere l'ordine.
Maniac è stata una serie che forse ha provato a spingersi oltre e con mio grande dispiacere devo ammettere che forse si è spinta troppo, tanto da perdersi.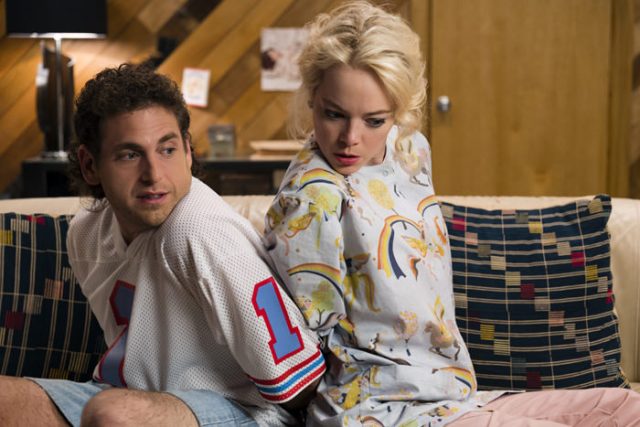 Se Fukanaga è riuscito con True Detective a creare una serie che a distanza di 5 anni produce ancora echi (un monolite capace di abbattere tutti i suoi successori), con Maniac il risultato è completamente diverso. La serie ormai sembra già destinata al dimenticatoio.
E se un vecchio detto diceva che "avere una Ferrari e tenerla sempre in garage è come non averla", Maniac è lì, parcheggiata nel catalogo di Netflix e in fondo, per mio dispiacere, è come non averla.