Nel lontano 14 maggio del 2006, in America veniva mandato in onda il finale di Malcolm In The Middle. 
La serie – con protagonista quella squattrinata e malandata famiglia – ha saputo riempire i nostri pomeriggi, accompagnandoci a suon di risate, battute ed eventi impossibili. A distanza di anni, Malcolm sembra non stancare mai: viene interpretata, rivista e apprezzata come se fosse appena uscita. Per non parlare delle novità e delle curiosità sempre diverse riguardo al Cast, come il fatto che Frankie Muniz – il protagonista – non ricordi assolutamente di essere stato nella serie.
Tutti almeno una volta nella vita abbiamo guardato anche solo un episodio di Malcolm in The Middle. Ma la vera domanda è: qualcuno ha mai visto il finale? Qualcuno almeno se lo ricorda?
Se le vostre risposte sono negative, non preoccupatevi! Questo articolo fa al caso vostro, perché vi raccontiamo noi come è finito Malcolm!
La serie si conclude con la puntata 7×22 intitolata Graduation, tradotta in italiano con Ognuno per la sua strada. E come è già preannunciato dal titolo, tema centrale della storia è la fine della scuola da parte del protagonista. Il quale fatica a trovare il discorso giusto da esporre davanti ai suoi coetanei e genitori. È ovviamente un momento molto teso per Malcolm, che deve anche confrontarsi con la temutissima scelta su "cosa fare dopo". La pressione sul ragazzo non è assolutamente alleggerita dalla situazione familiare che lo aspetta ogni giorno quando varca la soglia di casa. Spirito che fin dalla prima puntata ha sempre caratterizzato Malcolm in The Middle.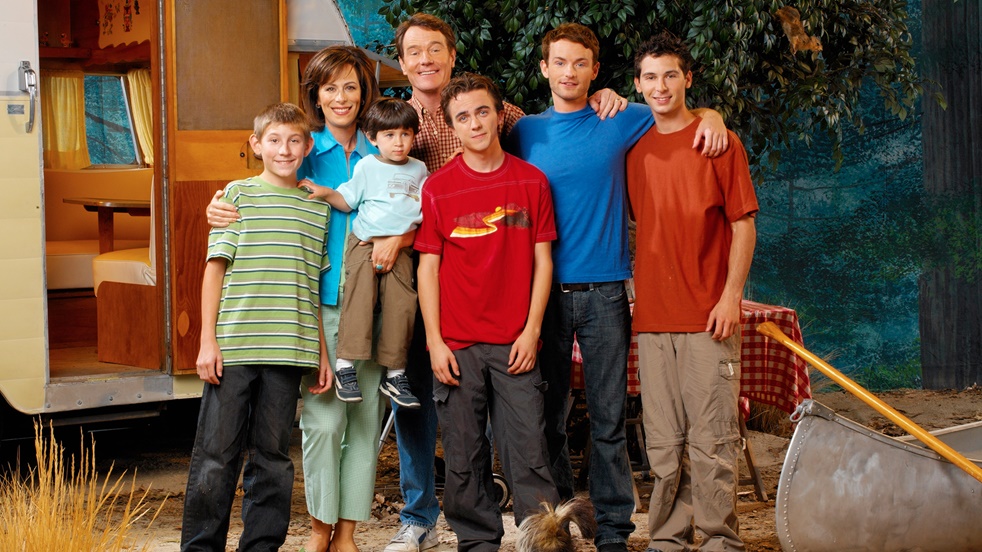 Lo storico amico del protagonista, Reese, sceglie di fare il bidello scolastico. Per ottenere il lavoro decide di applicare un piano alquanto strano: creare un casino così grande da impiegare così tante ore a sistemarlo, da poter essere considerato un lavoratore a tempo pieno e poter essere assunto. Intanto a Malcolm e a Stevie (miglior amico del protagonista, un piccolo genio) viene offerto un lavoro da sogno, che consentirebbe a entrambi di diventare ricchi e fare carriera con molta facilità.
Sorprendentemente Lois rifiuta l'incredibile offerta al posto del figlio.
Malcolm ovviamente va su tutte le furie, ma la madre gli spiega il motivo di tale scelta. Accettare l'offerta significherebbe riuscire a raggiungere i suoi obiettivi in troppo poco tempo, con facilità e questa è l'ultima cosa che vorrebbe per il figlio. Lois pretende che il genio di famiglia vada al college, si applichi il doppio rispetto ai suoi coetanei che lo guarderanno sempre con diffidenza e faccia fatica a ottenere i risultati tanto sperati.
Lei è convinta che il ragazzo sarà in grado di diventare persino presidente un giorno, ma per farlo deve concentrarsi, dare il massimo. Perché il giorno che riuscirà ad essere eletto, saprà riconoscersi nelle famiglie americane, non dimenticandosi di tutto quello che ha passato per arrivare fino a lì.
Malcolm ovviamente non si sente all'altezza delle aspettative dei genitori, ma accetta comunque le loro scelte.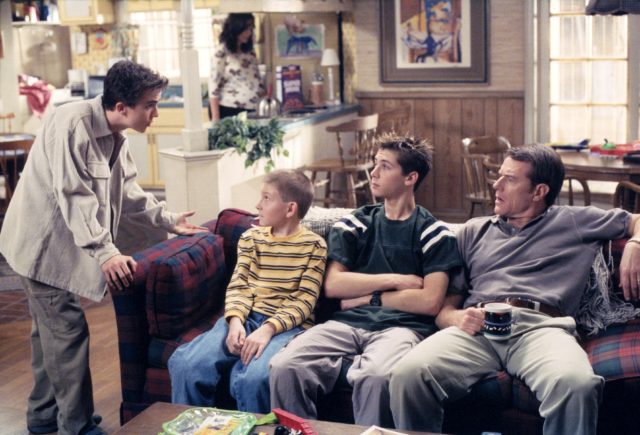 Finalmente arriva il giorno del tanto agognato diploma e il ragazzo riesce a esporre il suo discorso. Tra i numerosi spettatori c'è Hal (Bryan Cranston, il quale ha dichiarato che potrebbe rivestire i panni di questo personaggio) che individua un nuovo particolare nel figlio Francis: indossa una targhetta con il suo nome. Ciò significa che il ragazzo ha finalmente trovato un lavoro, questione sulla quale ha sempre avuto una diatriba con Lois. Il motivo per cui non l'ha ancora detto alla madre? Semplice: si diverte un mondo a farla arrabbiare e litigare con lei. Pertanto continua a farle credere di essere disoccupato nonostante lavori da ben due mesi.
C'è un'ellissi temporale e ci spostiamo esattamente a tre mesi dopo. 
Francis è al telefono che litiga con la madre, sempre sulla questione già precedentemente citata. Riattacca, saluta Piama e va al lavoro. Hal e Lois scoprono di aspettare un nuovo figlio, mentre il disordine e il caos nella casa vengono mantenuti dal figlio più piccolo.
La puntata si conclude con Malcolm che lavora come bidello ad Harvard ed è anche studente.
Adesso non aspettiamo altro che vederlo presidente, giusto?