"Non dirlo mai a nessuno. Ti pregheranno di svelare il segreto, ma appena glielo dirai, non conterai più niente. Sono stato chiaro? Niente. Il segreto non fa colpo su nessuno. Il trucco che c'è dietro invece è ciò che conta".

– The Prestige (Christopher Nolan)
È dalla notte dei tempi che l'uomo cerca di darsi delle risposte. La stessa religione nasce dal bisogno di trovare una spiegazione al mistero della nostra esistenza. Pertanto, per quanto sia vero che il miracolo de Il Miracolo sia "solo" un macguffin, un espediente narrativo per raccontare una storia e i suoi personaggi, non possiamo biasimarci se proviamo in ogni modo a razionalizzare il finale di una delle Serie italiane più coraggiose di sempre. È un istinto primordiale e va bene così.
D'altra parte lo stesso Ammaniti ha affermato che le risposte sono già tutte lì e una eventuale seconda stagione, ad oggi non prevista, non servirebbe a soddisfare il bisogno innato di spiegazioni da parte degli spettatori. Semmai ad ampliare il Mistero, perchè quello, inteso nel suo senso ultimo e più profondo, non verrà mai spiegato. È parte dell'accordo tacito tra chi racconta storie e chi di quelle storie ne fruisce. Ma è soprattutto l'illusione di cui ogni mistery drama si nutre e che ne caratterizza il successo: possiamo ricordare Twin Peaks, X-Files, Lost, The Leftovers o Les Revenants, sono tutti esempi che vanno in quella direzione (e ci limitiamo alle Serie Tv). E da oggi possiamo annoverare in questa cerchia tutto sommato ristretta anche un prodotto italiano, quale appunto Il Miracolo.
Pertanto qualsiasi straccio di spiegazione deve partire necessariamente da questo assunto.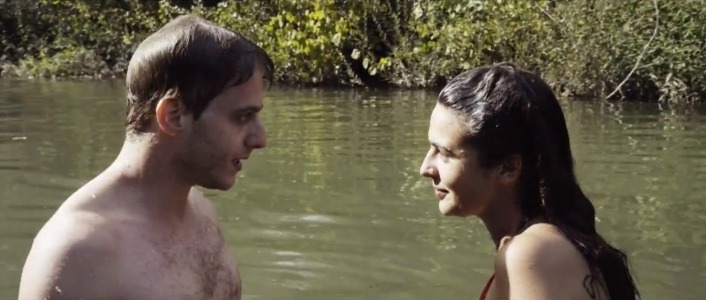 Non possiamo sapere cosa abbia generato il pianto della statuetta di plastica della Madonna, ma possiamo supporlo in base agli elementi a nostra disposizione. Sappiamo che 36 anni prima, nel mentre Marcello e Clelia consumavano il loro tenero amore (e concepivano Salvo, il giovane calabrese padre di Nicolino), ci fu quello che definiremmo un Miracolo che ha coinvolto una famiglia di sei persone, i Botesan, rimasti illesi dopo un grave incidente stradale.
Dopo oltre trent'anni, nei quali anche gli stessi superstiti hanno dimenticato l'evento che ha cambiato il senso delle loro vite (il nipote del capofamiglia dei Botesan che coltiva e spaccia droga) e in un mondo sempre più avvolto nel peccato, tra infedeltà, depravazione e infanticidio, ecco che Dio fa una nuova apparizione. Proprio mentre il frutto di quell'amore così tenero, sincero e puro stava per commettere il più terribile dei gesti per un padre: assassinare il proprio figlio (Nicolino).
L'aspetto più interessante degli eventi paranormali (ed è questo, come dicevamo poc'anzi, il principio alla base de Il Miracolo) è osservare come essi esplodano in mezzo alla quotidianità, come, cioè, essi si ripercuotano sui personaggi coinvolti.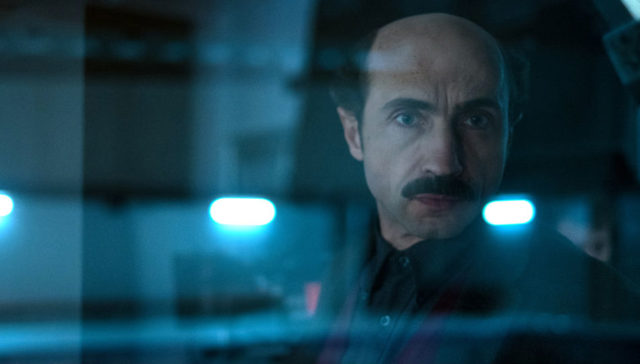 Da questo punto di vista è evidente che il Miracolo abbia l'obiettivo di smuovere i personaggi, risvegliarli dal loro torpore, alleviare un peso che non sono più in grado di sostenere. Sandra, ad esempio, non è più in grado di accudire la madre; allo stesso modo Fabrizio e Sole, uniti da un matrimonio di pura convenienza reciproca, non sono più in grado di gestire il loro rapporto; Padre Marcello non riesce più a reggere una vita piena di peccati; Clelia, alla quale è stato sottratto l'amore di una vita, deve ritrovare uno scopo andando alla ricerca di quel figlio perduto 35 anni prima.
Ed è curioso constatare come alcuni personaggi che credevamo negativi, come Marcello e Sole, riescano ad avere un epilogo tutto sommato positivo, trovando conforto e rifugio nella Fede. Per contro, un personaggio apparentemente positivo come Fabrizio, si scopre in tutto il suo disarmante cinismo nel finale, quando non esita a sfruttare la tragedia che ha colpito la sua famiglia per impietosire gli italiani e assicurarsi la vittoria al referendum.
A questo si affianca poi una componente onirico-simbolica, chiave indispensabile non soltanto per comprendere la Serie, ma anche per valutarne l'effettivo grado di rottura all'interno del panorama italiano.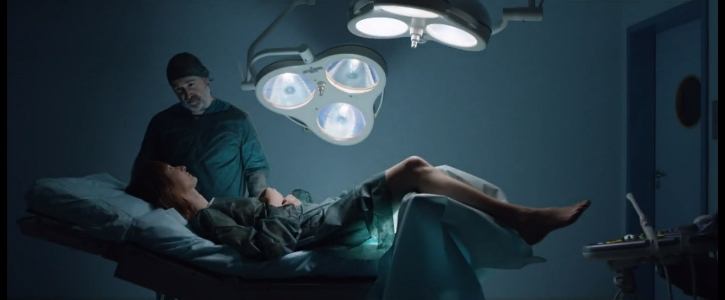 È forte il tema della contrapposizione tra scienza e fede sin dalle prime battute, nelle quali vediamo il sangue studiato per poterne risalire al DNA e fino all'ottenimento di un vero e proprio volto, attendibile all'80% rispetto all'originale. Ma è quando la Madonna viene collocata nel freezer che la contraddizione si fa veramente tangibile: potentissimo è il messaggio secondo cui la statua smetta di piangere perchè arginata dalla scienza, qui simboleggiata dal congelatore (e più in generale dall'idea che il freddo a basse temperature possa arrestare il flusso di sangue).
Ancor più potente, tuttavia, è la scena finale, in cui la contraddizione diventa commistione. E la ricercatrice Sandra Roversi va a incarnare così una Madonna 2.0: attraverso la clonazione e la successiva inseminazione artificiale, ella tenta di rimanere incinta del proprietario di quel sangue, senza rapporti sessuali, richiamando il mistero della Creazione di Cristo. La stessa Sandra, in questo modo, rivendica quel diritto alla maternità che sua madre, da persona orribile qual era, le ha negato (e infatti muore impugnando una mosca, da sempre simbolo di marcio e di degrado morale).
Per quanto riguarda l'aspetto legato ai sogni, se è facile decifrare quello di Marcello (con la Bellucci a indicare una Madonna formosa e tentatrice) di più libera interpretazione risulta essere quello di Fabrizio.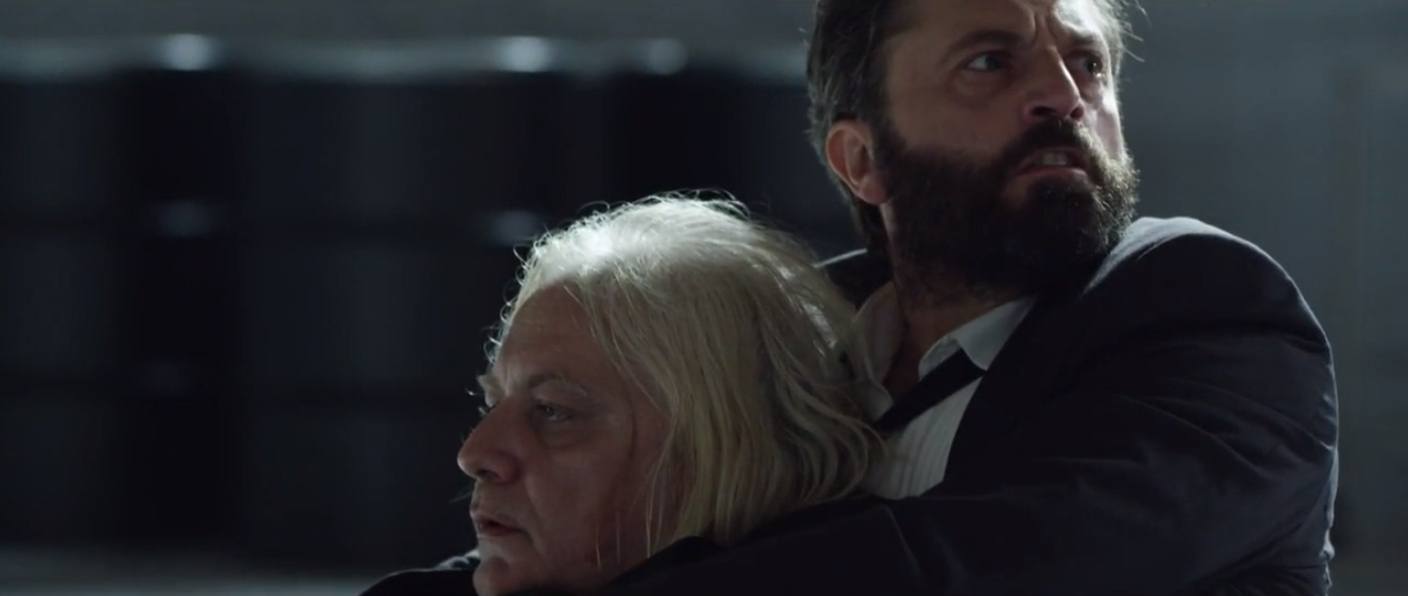 Quel cubo di twinpeaksiana memoria, oltre ad apparire nella sua visione onirica, lo ritroviamo sotto forma di giocattolo, tra le mani del figlio Carlo. Il sogno rappresenta, con tutta probabilità, un cattivo presagio, poichè sarà proprio per recuperare quel gioco che quest'ultimo finirà in piscina, trovando la morte. E la piscina, è anche il luogo nel quale Fabrizio tiene in scacco la statua. Ne viene fuori, pertanto, un ritratto di un Dio tutt'altro che misericordioso ma, anzi, iroso e vendicativo, pronto a colpire in un tragico contrappasso chi si prende gioco della Fede.
Lasciamo volutamente per ultimo l'epilogo del Generale Votta, al quale è legato anche l'epilogo dell'intera Serie. Egli veste i panni del deus ex machina e agisce a protezione del mistero più profondo, con buona pace degli altri personaggi e di noi spettatori. Il Miracolo è, infatti, una verità troppo più grande di noi per essere sdoganata e banalizzata, diventando occasione di pellegrinaggio e culto di fedeli incuriositi.