The Tudors abbraccia un periodo storico complesso e pieno di contraddizioni: quel lasso di tempo che va, indicativamente, dal 1520 al 1547, coprendo quasi interamente il regno di uno tra i re più controversi e discussi dalla storia, non tanto inglese, quanto mondiale: Enrico VIII.
Nella prima stagione di The Tudors, Jonathan Rhys-Meyers interpreta un re giovane, nel pieno del proprio vigore, annoiato, anzi, quasi infastidito, da una moglie che non solo ritiene troppo vecchia e bigotta, ma soprattutto macchiata dalla peggiore delle colpe: quella di non riuscire a dargli un figlio maschio.
Ha amanti su amanti, una delle quali, beffa del destino, partorisce un figlio, il bastardo Henry Fitzroy che, per chiari motivi, non può avere aspirazioni al trono.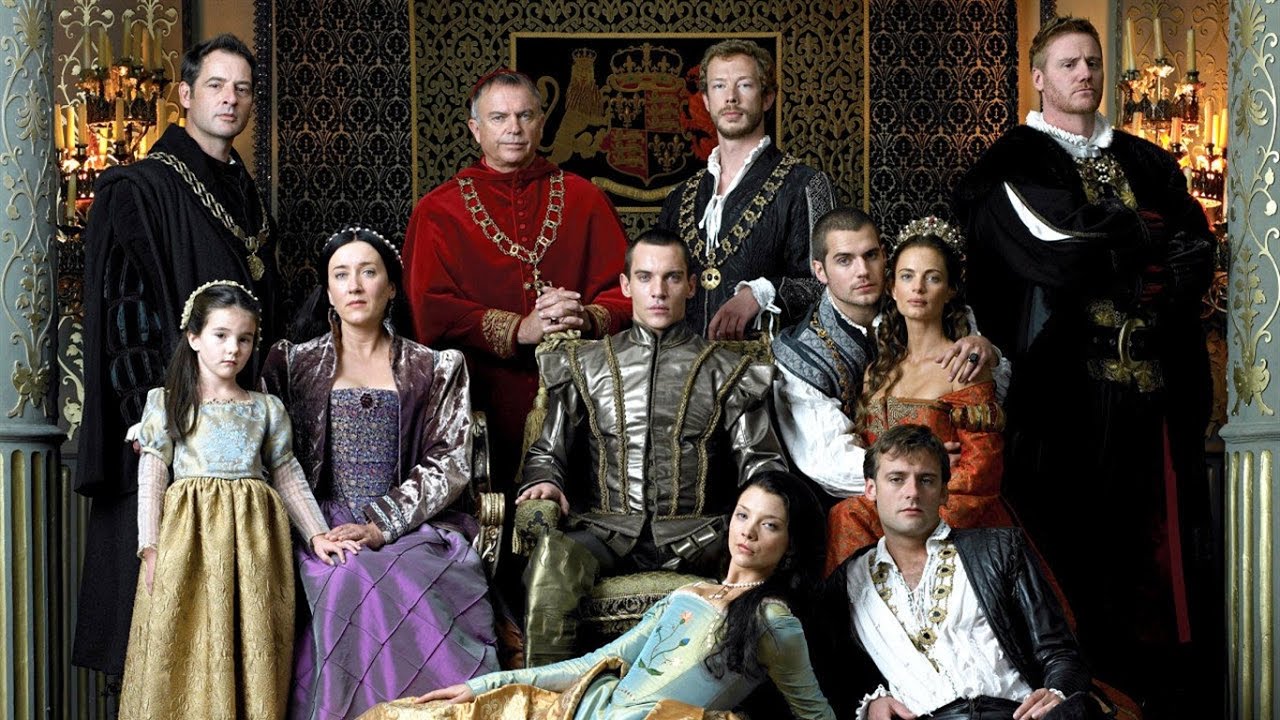 È aggressivo, viziato, supponente, ostinato: non ha rispetto per nessuno, neppure per le figlie che tratta costantemente come merce di scambio, alleate politiche di convenienza o, in alcuni casi, pericolose nemiche.
Jonathan Rhys-Meyers ne fa un ritratto impietoso e geniale in The Tudors: tignoso, collerico, crudele, vanesio, talvolta ridicolo: fa e disfa, guidato spesso dal mero istinto sessuale e in grado di commettere errori a qualsiasi livello della vita politica, religiosa e morale.
Ma, come dice Cromwell: "Il re chiede, il re deve avere".
Ad ogni costo.
1) Errori politici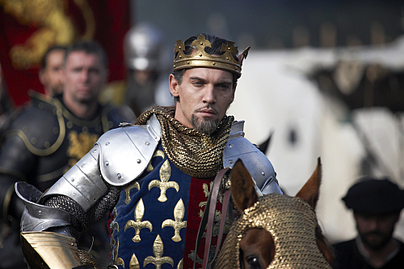 È la sua innegabile volubilità da bambino viziato che fa sì che, nel corso delle stagioni, si assista alla beatificazione e alla caduta di intere famiglie nobiliari, di statisti e cancellieri che, dal nulla, entrano sgomitando nei favori del sovrano, per poi diventare consiglieri e amici intimi, fino a quasi burattinai dei giochi politici di corte.
Tutto questo, per poi cadere, rovinosamente, quando entrano a far parte di un meccanismo più grande di loro, pestando i piedi alla persona sbagliata e, perdendo la fiducia di un re perennemente insoddisfatto, mutevole, instabile.
Tra i tanti, succede al cardinale Wolsey, interpretato da un magistrale Sam Neill, che lotta con le unghie e con i denti per un successo che non otterrà mai saldamente, per poi finire, suicida, prigioniero, infamato, nelle segrete della Torre.
Accade a Thomas More, il fantasma più angosciante che rimane sulla coscienza di Re Enrico, decapitato sulla piazza, tra l'affetto e le preghiere del popolino che, di solito, assisteva a queste esecuzioni come un divertimento. In quel caso, nessuno si è divertito, perché la levatura morale di More era fuori discussione, tranne che agli occhi del re.
Succede a Thomas Cromwell, il cui declino coincide con le rivolte popolari dei contadini, estenuati dalle continue espropriazioni della corona e dall'imposizione di una nuova religione a cui loro, ovviamente, non riescono ad adattarsi e che lo stesso re aveva loro obbligato ad aderire.
Succede, soprattutto, ai fratelli Bolena, George ed Anna, che, caduti in disgrazia, perdono la vita e la testa dopo aver raggiunto fama, successo e, nel caso di Anna, persino la corona.
Enrico non riesce non solo a garantirsi una solida dinastia di successione, ma nemmeno una corte che lo sappia consigliare senza farsi guidare unicamente dal tornaconto personale.