Cercare di spiegare cosa abbia significato, per tutti i fan della Serie Tv, l'ultimo frame di Glee, è quanto di più difficile mi si possa chiedere. Ho amato questa Serie Tv dall'inizio alla fine, e mi sono resa conto di essere passata sopra a tutti quei problemi di trama che la quarta stagione ci aveva obbligato a vedere.
Ma alla fine di tutto a noi non importa più niente. Siamo lì, di fronte allo schermo, con la sensazione di essere totalmente svuotati, perché Glee, un telefilm che ha segnato un'epoca, ormai si è concluso.
Rispetto a quanto avevamo visto nella prima puntata, Glee si è evoluto. Ha fatto salti di qualità e alcuni salti indietro, ma ha sempre mantenuto fisso il messaggio da tramandare agli spettatori: siate voi stessi, perché non c'è nessuno come voi, e voi siete speciali. 
Un messaggio che fino alla fine, finché non vediamo calare il buio sullo schermo di fronte a noi, resta fisso nella nostra mente, nel nostro cuore e di fronte ai nostri occhi, specie considerando l'immagine che stiamo guardando nel momento in cui tutto si conclude: Finn Hudson.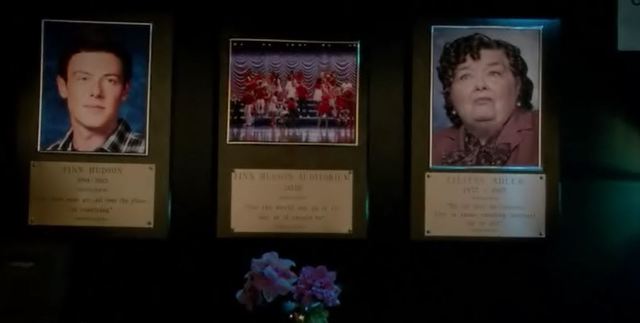 L'idea era quella di chiudere un cerchio, mettere un punto fisso a quell'idea che nel 2009 era balenata nella mente di un professore di spagnolo, che in realtà aveva una passione molto più forte per l'arte che non per il suo lavoro da statale. E ci sono riusciti, oh, se ci sono riusciti! Il Glee Club passa dall'essere niente all'essere un modello scolastico replicato in tutti i licei d'America.
L'obiettivo di Will Schuester è stato raggiunto: fare la differenza è possibile, ma solo se ci si crede veramente, e ancora di più se si crede nelle potenzialità delle persone che sono al nostro fianco. Sono i ragazzi la vera forza di Will, e la canzone finale, l'ultima performance che vediamo del Glee Club, ne è la prova.
Ma vediamo di procedere con un po' d'ordine. Come ho detto, arrivati all'ultima puntata, l'obiettivo di Glee è quello di chiudere un cerchio. Nel lontano 2009, le Nuove Direzioni erano solo cinque ragazzi, considerati gli sfigati della scuola, che difficilmente sarebbero andati oltre la canzone Sit Down You're Rocking The Boat.
Ora però le cose sono molto cambiate. I ragazzi che frequentano questa attività sono tantissimi, si sono aperti Glee Club nuovi e si è arrivati a capire che l'arte non è solo qualcosa da osservare perché è carina, o perché piacevole alla vista. È qualcosa in cui immergersi, perché ci permette di vedere il mondo sotto una luce diversa: ci permette di vederlo come dovrebbe essere. 
L'idea di mostrare quanta strada è stata percorsa è il sistema migliore per mettere un punto fermo, e per far capire che i sogni possono effettivamente realizzarsi, se ci si crede veramente. Chiedetelo a Rachel, diventata stella di Broadway, o a Mercedes, che si è fatta strada nel mondo della musica. O a Will, che ha visto il suo progetto crescere e diventare qualcosa di incredibile.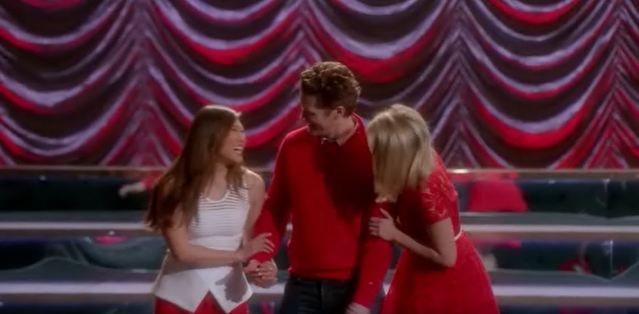 I suoi ragazzi sono stati la sua forza, da sempre, e lui è riuscito a guidarli durante tutto il loro periodo liceale, dando i consigli giusti al momento giusto e lasciando che fosse la musica, in certi casi, a consolarli, dando loro quindi un porto sicuro dove potersi rifugiare ogni qual volta ne avessero avuto bisogno.
Non è stato sempre facile dare loro manforte, non è stato sempre facile mettersi nei loro panni e non è stato facile nemmeno vedere delle perdite lungo la strada. Perché questo, più di ogni altra cosa, ci fa capire il significato dell'ultima inquadratura. Non si può sempre vincere, ma stavolta stiamo parlando di qualcosa di ben più pesante della semplice gara di canto.  Tutti i fan di Glee sanno bene a cosa mi sto riferendo, e dato che non posso non parlarne, dato che fa tutto parte dell'insieme, mi limiterò ad usare una data al posto del nome: 13 luglio 2013. A distanza di ormai quattro anni, in questo giorno, quasi tutte le pagine di Facebook mandano ricordi al loro quaterback ormai scomparso, così all'improvviso da lasciare tutti senza parole, ma solo con lacrime.
Cory Monteith era il protagonista maschile di Glee, uno dei punti fissi a cui tutti potevano fare riferimento, nella vita vera così come nella Serie Tv. Il suo personaggio infatti, Finn Hudson, era il classico ragazzo buono, amico di tutti, in grado di essere amico, fratello e fidanzato, tutto in una volta sola. 
La sua morte prematura, nella data che ho citato poco fa, ha distrutto i fan, l'intero cast, e ha messo in discussione l'intera produzione della Serie Tv. Io per prima mi sono chiesta come avrebbe mai potuto Glee andare avanti dopo una batosta del genere, dopo la perdita di una persona così importante. O come avrebbe fatto la sua fidanzata, Lea Michele ovvero Rachel Berry, ad andare avanti senza di lui.
Il fatto è che l'hanno fatto. Hanno scelto di proseguire per altri due anni, dando alla Serie Tv la degna conclusione che si meritava sin dall'inizio. A sentire la crew, anche Cory l'avrebbe voluto. Non so se questa sia una di quelle cose che si dicono per accontentare i fan, ma so che se è davvero così è stata la scelta più giusta. E questo ci riporta a quell'ultima immagine, a quelle tre foto una di fila all'altra, che ci rimandano al significato storico del Glee Club. Troviamo la sua prima fondatrice, una foto dei ragazzi storici, e quella di Finn, il ragazzo senza il quale il Glee Club originale, probabilmente, non sarebbe mai nato. Non come lo abbiamo conosciuto noi, per lo meno.
È vero, non si può sempre vincere, e nella gara con la vita Cory, e Finn con lui, hanno decisamente perso. Ma la verità è che i loro insegnamenti, i loro ricordi, restano nel cuore di chi rimane, e possono essere tramandati a qualcun altro, alle generazioni che verranno. Non è facile continuare senza la persona cara al nostro fianco, ma la sua memoria e il suo ricordo possono aiutarci.
Nessuno dimenticherà mai Finn. Né i suoi amici che gli sono stati accanto, né le persone che non hanno avuto l'occasione di conoscerlo, ma che sapranno che grande persona lui è stato.
È anche per questo che è stata scelta "I lived" come canzone finale, come modo per regalarci, ancora una volta, quel messaggio che abbiamo tanto amato. Con ogni singola parola, i ragazzi vogliono augurare, a chiunque li stia ascoltando, di non arrendersi mai, e di vivere sempre al massimo, a prescindere da quanto le esperienze possano fare bene o male.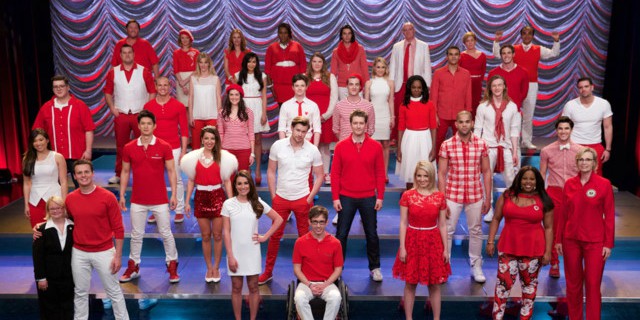 C'è unione, complicità, gioia e tante, tante, tantissime lacrime. Noi abbiamo amato questi ragazzi, e dir loro addio è la cosa più difficile che siamo costretti a fare. Ma possiamo fare tesoro dei loro insegnamenti, accettarci per quello che siamo davvero e credere nei nostri sogni, perché solo così riusciremo a essere davvero felici!
Non c'è molto altro che io possa dire, o almeno non c'è molto che io possa dire prima di scoppiare in lacrime, proprio qui e proprio adesso, davanti alla tastiera. L'ho detto, parlare di Glee mi rende sensibilmente emotiva! 
Se c'è un augurio che però posso fare, a chi si affaccia alla Serie Tv per la prima volta, a chi la conosce già e anche a chi l'ha lasciata a metà, dopo la terza stagione, è di non dimenticare mai ciò che il Glee Club ci voleva insegnare. Fare tesoro dei loro messaggi, per quanto si tratti di personaggi di fantasia, può cambiarci la vita. E cosa più importante, può cambiarla in meglio.
I owned every second that this world could give,

I saw so many places, the things that I did.

Yeah, with every broken bone, I swear I lived!