Il paradosso tra passato, presente e futuro è che talvolta non importa se si è a conoscenza degli eventi, perché questa conoscenza non basterà per impedire il ripetersi di errori già commessi. Spesso, l'inettitudine dell'essere umano si svela così facilmente perché così facilmente è tratto in inganno dal desiderio e dalla paura del conflitto, della guerra. Si desidera primeggiare seguendo la falsa utopia di un mondo migliore, credendosi più saggi e finendo inevitabilmente per schiacciare sotto tale prepotenza e falsa conoscenza mortale vittime inconsapevoli. Questo, ad esempio, è ciò che accade nelle lotte di potere di Game of Thrones o in The Handmaid's Tale.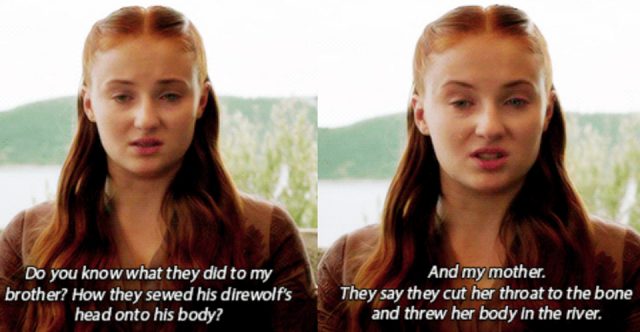 June Osborne e Sansa Stark sono vittime trascinate dagli eventi per soddisfare l'idea di regno e di mondo migliore di qualche pazzo vanaglorioso. Appartengono a storie diverse e a due epoche diverse, certo, ma che inaspettatamente sembrano avere in comune molto più di quanto ci si creda.
Quello che la loro vicenda racconta non è una storia femminista, ma è paradigma universale delle vite di coloro che sono costretti a crescere e a trovare rapidamente il loro punto di forza, per non soccombere a una morte crudele.
Entrambe erano felici, avevano una famiglia e dei sogni da rendere reali.
June Osborne e Sansa Stark volevano, ognuna a suo modo, vivere e amare liberamente saziandosi di un'intima felicità .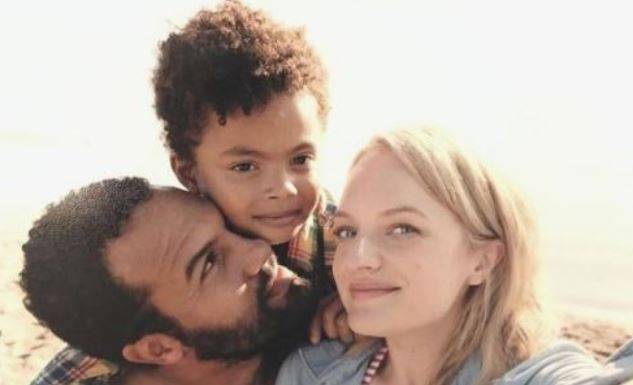 Amare, quante sfumature diverse può assumere questo verbo quando non è più sinonimo di sentimento sincero e puro. Per le nostre protagoniste, Sansa in Game of Thrones e June in The Handmaid's Tale, l'amore diventa portavoce di una condanna che le imprigiona tra le grinfie di uomini e donne potenti, accecati da desideri personali. Un concetto che ci viene spiegato bene nella recensione della 3×05 di The Handmaid's Tale.
Sono figure che si nascondono dietro una falsa legge, dietro un potere incrinato dal loro agire patetico e infantile. Sono personalità che per giustificare le loro azioni declameranno più e più volte davanti ad un pubblico, mettendo in scena uno perfetto spettacolo, che le scelte fatte rappresentano l'unico modo per vincere e vivere meglio.
Meglio non significa mai il meglio per tutti […] ma sempre, per alcuni, significa il peggio.
June e Sansa diventano gusci vuoti agli occhi di questi personaggi che, nel conflitto e nella paura, le vedono come un semplice mezzo per raggiungere la vittoria.
La Sansa delle prime stagioni di Game of Thrones è l'uccelletto imprigionato tra le volontà di Cersei e di Jeoffrey.
Lei giunge ad Approdo del Re con il sorriso e gli occhi di una bambina che sogna il principe azzurro, il cavaliere che la salverà e la renderà regina.
Tutte quelle favole sono una menzogna. Non esistono cavalieri valorosi.
Si ripeterà alla fine, facendosi piccola nell'angolo della sua stanza, temendo gli ordini di Jeoffrey e gli schiaffi di Ser Boros. Il velo dell'illusione si frantumerà definitivamente quando Jeoffrey darà l'ordine di tagliare la testa di Ned Stark, quando sul suo corpo appariranno i lividi e quando il suo orgoglio si sgretolerà a causa delle costanti umiliazioni inferte dal principe che un tempo credeva valoroso.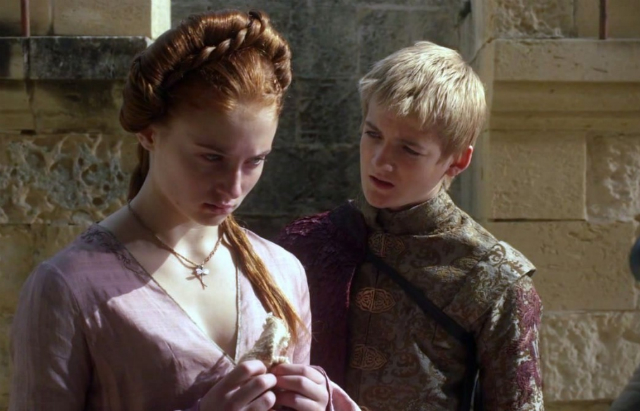 Sansa è l'unica possibilità dei Lannister di avere un vantaggio sugli Stark. Lei nelle loro grinfie, e successivamente in quelle di Ramsey Bolton, sarà un fantoccio da dare in moglie, utile per partorire figli e soddisfare il desiderio di un marito pazzo. La sua quotidianità non avrà più fiori, risate e ingenuità. Avrà intrighi e paura da dover trasformare in furbizia ai danni di Cersei e Jeoffrey Lannister. Specialmente Cersei, di cui Lena Headey ci illustra la complessità e il rapporto con il personaggio.
Anche June verrà privata della sua serenità familiare, del suo stesso nome.
Questa nuova America chiamata Gilead vuole ristabilire un ordine sociale imprigionando le donne in casa, impedendo loro di leggere, di scrivere, di essere, credendo che il ritorno al passato possa garantire un futuro migliore. Gilead sa che, togliendo il nome, trasformerà una personalità che un tempo era libera in un semplice oggetto. Questo oggetto in realtà soggetto, June, verrà chiamata come chi la possiede: DiFred.
In questo modo il passato di una donna indipendente verrà cancellato e considerato contro la legge. Lei, identificata in questa società da una veste rossa come il sangue, sarà costretta a soddisfare l'egoistico desiderio della famiglia Waterford di avere un figlio. Stuprata ogni mese, nel giorno della "Cerimonia", June stringerà i denti, piangerà le sue lacrime e griderà sola e nascosta nella sua stanza affinché gli altri non la ascoltino, non devono. Proprio come per Sansa, non devono vedere il suo dolore e la sua debolezza.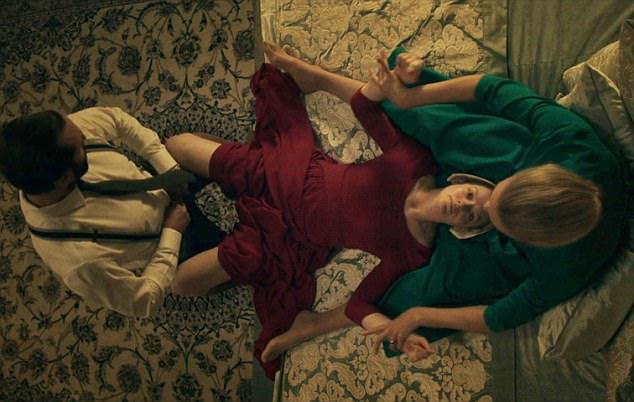 Non può arrendersi per le ancelle che sono venute prima e che verranno dopo di lei, ma specialmente non può arrendersi per sua figlia Hannah.
Sansa Stark e June Osborne hanno dovuto trovare un appiglio di sicurezza, un'illusione magari, che facesse credere loro che tutto un giorno sarebbe finito. Dovevano trovare un modo per superare una volta al mese la paradossale e momentanea paura di essere donna.
Sono costrette a vivere letteralmente in una realtà che sottrae loro ogni libertà fisica. Non possono muoversi senza essere sorvegliate e non possono esprimere la loro opinione. Il silenzio è loro compagno, sempre.
Diversamente accade nella loro mente: unico luogo sicuro. Nella loro mente gridano, maledicono, piangono, sperano e meditano vendetta.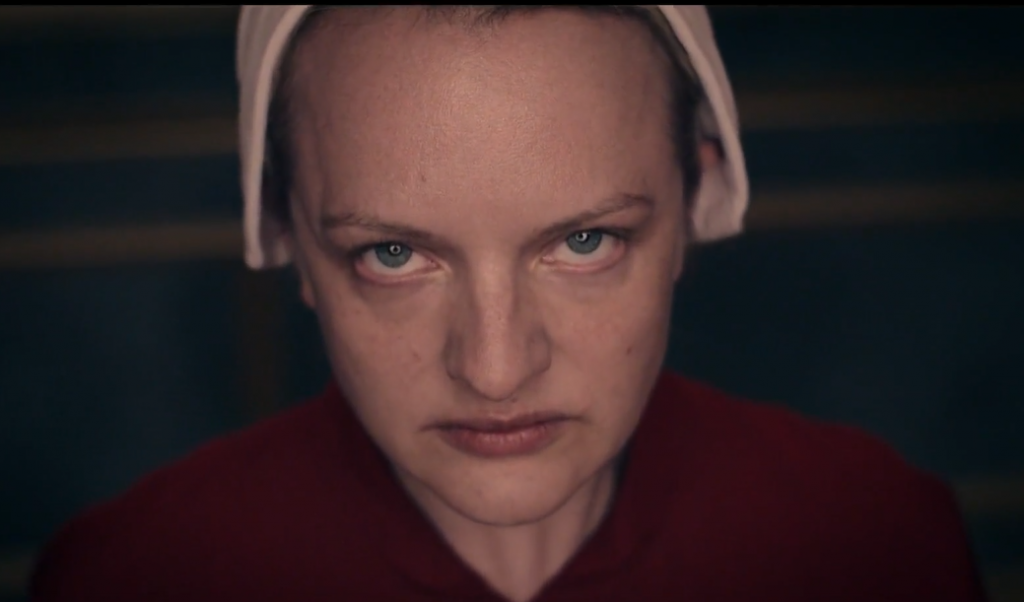 L'acqua non oppone resistenza. L'acqua scorre. Quando immergi una mano nell'acqua senti solo una carezza. L'acqua non è un muro, non può fermarti. Va dove vuole andare e niente le si può opporre. L'acqua è paziente. L'acqua che gocciola consuma la roccia. Ricordatelo.
Mutare direzione come l'acqua, adattarsi alla situazione, indossare la maschera è l'unico modo per sopravvivere, attendendo il momento per poter agire.
Davanti ai loro nemici hanno imparato a indossare una maschera di sorrisi e parole dolci con cui servire e riverire i loro aguzzini. Non mostreranno dolore né rancore. Devono restare in vita per vederli morire, per cercare di salvare ciò a cui loro tengono: Hannah e il Nord.
Sia Game of Thrones che The Handmaid's Tale sono serie tv che pur narrando di realtà fantastiche e distopiche riescono a rappresentare la vera crudeltà del mondo.
Quello a cui assistiamo è lo sbocciare di due fiori velenosi, nascosti dietro gonne, lustrini e sorrisi montati a dovere per salire sul palco e recitare la parte di donne remissive. Dietro queste maschere si nasconde una vipera pronta a mordere e a uccidere, pronta a scappare e a mostrare un sorriso di scherno al suo nemico quando tutto sarà finito.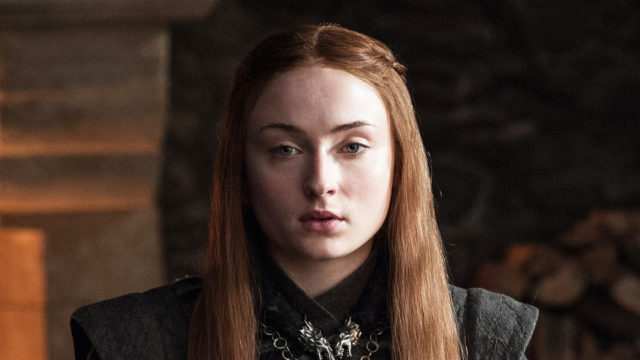 La mia pelle è diventata porcellana, avorio, acciaio.