Ci sono persone e persone. E tra le migliaia di queste che possiamo incrociare sul nostro cammino ad ognuna corrisponderà sempre un gran numero di sfaccettature spesso difficili da decifrare. Ognuna di esse porta con sè un fardello da sostenere, un seme di decenza, e qualcosa di marcio. Come gestire questa pericolosa combinazione di elementi fondamentali, sta a noi decidere. E ciò definirà la nostra persona. The Handmaid's Tale 3×05 ci mostra questo: come i protagonisti hanno deciso di definire se stessi ai rispettivi bivi. C'è chi ha lasciato che un granello di bontà diventasse una spiaggia d'amore, a rischio di restar soffocato nella sabbia. Chi continua a portare il proprio fardello a metà strada tra forze opposte. E chi ha lasciato che quel fardello lo schiacciasse facendo prosperare il proprio carico di marcio.
In questo episodio The Handmaid's Tale ci dà un'altra incredibile lezione di approfondimento psicologico dei personaggi.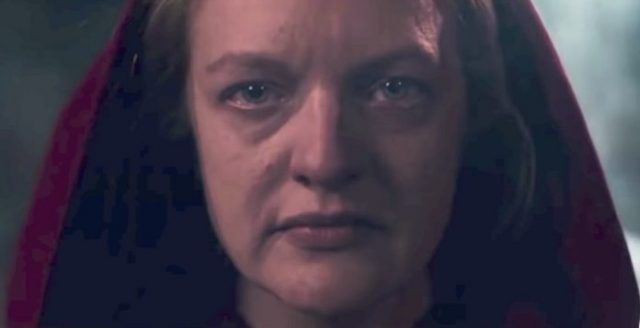 E lo fa toccando note emotive che riescono a sorprenderci ancora una volta. Quando sembra infatti che la serie abbia massacrato la nostra sensibilità in tutti i modi possibili (con alcune scene che abbiamo provato a racchiudere in questo articolo), ecco che gli sceneggiatori tirano fuori un asso dalla manica. E a Gilead quella carta significa "nuova orribile tortura psicologica". Immaginate di esser stati privati del lavoro, delle proprietà, dei cari, dei più basilari diritti umani e di vivere soli in un paese come Gilead. E ritrovarvi dopo anni di repressione, terrore e sadismo a parlare al telefono con l'amore della vostra vita. Per altro per chiedergli una "cortesia" in favore dei vostri carnefici. Come vi sentireste? Elizabeth Moss si dimostra ancora una volta straordinariamente all'altezza di sentimenti non facili da rappresentare nella finzione. La potenza di un amore represso troppo a lungo. La nostalgia di quella chimica inspiegabile. La sorpresa, lo sconvolgimento e il contestuale autocontrollo.
Assecondare il desiderio dei Waterford rappresenta un altro salto nel buio. Il timore di un pericolo imminente per Luke e Nichole è comprensibile.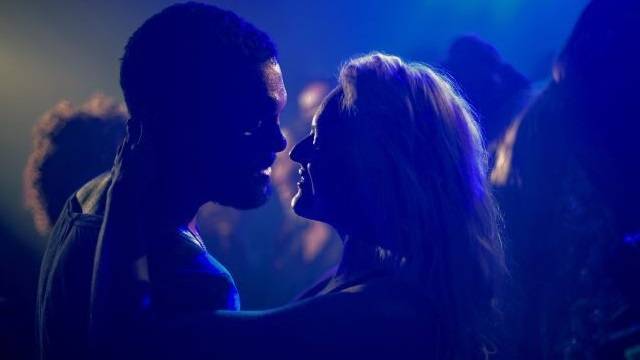 Ma quando si sta morendo per mancanza d'amore come June è difficile resistere alla tentazione di farsi cullare da una voce familiare anche solo per pochi minuti. Per le ancelle il contatto con i cari della loro "vita precedente" è un punto debole quanto lo sono i figli che sono stati loro strappati.
I comandanti ne sono consapevoli. E lo è anche Serena, che non esita a far leva su questa debolezza di Ofjoseph per ottenere ciò che vuole. E noi spettatori siamo stati traditi dal lato umano della signora Waterford come lo è stata la stessa June. Che ha deciso di aggrapparsi a quel granello di bontà intravisto in Serena come la signora Lawrence ha deciso di fare con suo marito. Un uomo pratico, cinico, mente dell'architettura di Gilead. Che forse ha conservato quel briciolo di umanità che un tempo ne faceva una persona migliore. Aggrapparsi alla speranza che quell'umanità sia ancora viva è da illusi o da coraggiosi?
June ha dovuto rispondere alla stessa domanda. Quando ha deciso di aggrapparsi alla speranza che Serena fosse una persona migliore di quella che abbiamo visto nelle prime due stagioni di The Handmaid's Tale.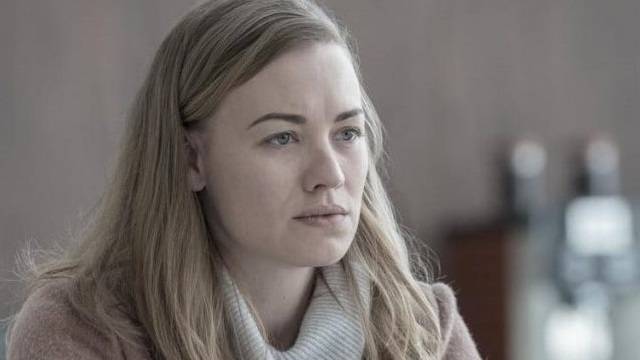 E per quanto l'idea di una visita organizzata "solo" per dire addio alla piccola Nichole stridesse con la logica, ci siamo fidati. Come June. Ci siamo aggrappati alle lacrime di Serena, alla sua impazienza, all'emozione traboccata dal suo viso a Toronto. Impossibile tralasciare una nota di merito per Yvonne Strahovski. Maestosa nell'esprimere la sofferenza del suo personaggio, il suo conflitto interiore, la sua gioia. Il suo abbraccio a Nichole è tanto inteso da trasmettere un sentimento di emozione quasi ovattata, simile al ronzio che si ha in testa quando si è travolti da una gioia immensa. La stessa sensazione l'abbiamo provata anche pochi minuti prima, quando abbiamo condiviso l'emozione di June all'inizio dell'episodio. Tornata a vivere grazie a poche immagini di Luke che stringe Nichole, al sicuro, lontano da Gilead.
Lo stesso ronzio che avrà penetrato la mente di Luke all'udire la voce di June dopo anni. Lo stesso, ma di rabbia, alla vista di Serena il giorno dopo.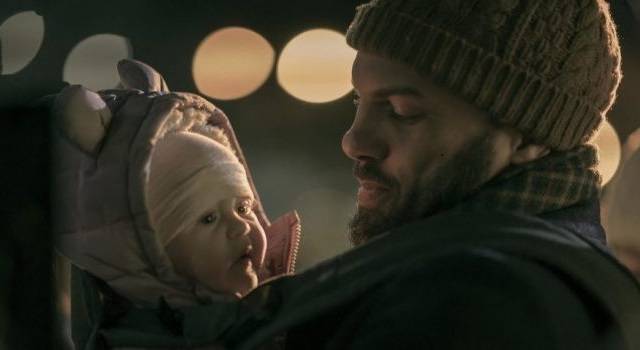 Ma se scegliere definisce le persone in The Handmaid's Tale, allora Luke è tra coloro che hanno scelto l'amore. Non senza aver prima vomitato su Serena la sua rabbia. Ma toccato anche lui, come noi, come June, dall'incontenibile amore di Serena per quella bambina, sceglie di concedere alla donna uno spiraglio di fiducia. Purtroppo non abbastanza per la donna. O comunque insufficiente se paragonato alla consapevolezza di non poter mai essere nulla per quella bambina. O peggio ancora, solo colei che fu l'aguzzina di sua madre, in quelli che saranno i racconti di Luke.
La rabbia e l'onestà dell'uomo nel descrivere l'assurdità del sistema di Gilead si trasformano in una pericolosa pallottola nelle mani di una donna ancora in bilico tra la decenza e il marcio. O forse lo è stato quel gesto di benevolenza con cui ha lasciato che Serena prendesse in braccio Nichole a ritorcerglisi contro. Non è ancora chiaro.
Quel che è chiaro però, è che The Handmaid's Tale sembra aver deciso di ristabilire i vecchi ruoli.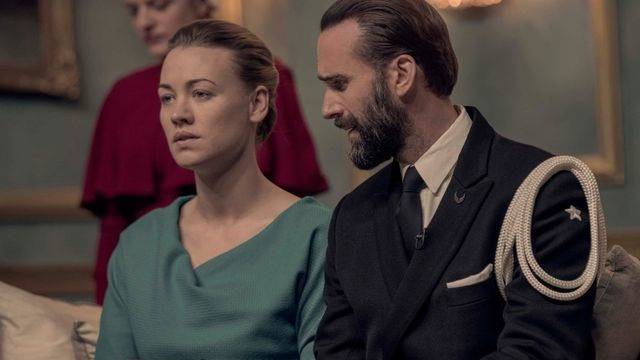 "Ora è tutto finito."
Dice Serena a Fred. È finito quel conflitto interiore che la divideva tra il desiderio egoistico di crescere una bambina vista come la figlia tanto attesa, e la volontà di fare ciò che è meglio per la stessa. Finisce purtroppo a favore del primo sentimento. Con una scelta che appare cieca e sorda sul suo viso durante la spettacolarizzazione finale delle bugie raccontate. Serena non ha dimenticato le ingiustizie di Gilead, ma è accecata dal suo egoismo e dalla sofferenza. Il ruolo di Fred in tutto questo è puramente accomodante. Fred non può tendere nettamente verso la decenza o il marcio perché schiacciato da un fardello chiamato "debolezza". Da uomo debole, tutto ciò che conta per lui al momento è assecondare la volontà di Serena. La stessa donna difficile da piegare a colpi di cinghia. Quella senza cui, alla fin fine, si sente perso.
La stessa donna che, forte di questo potere, potrebbe dare alla Resistenza l'input necessario a rovesciare il regime.
Quella donna che – almeno per ora – ha scelto sé stessa e le bugie di Gilead. A fronte e a discapito di chi come Luke ha scelto la verità, sputata in faccia nel modo più crudo possibile. E di chi come June ha scelto, ancora una volta, l'amore per qualcun altro a scapito del proprio. In quella cassetta giunta a Luke June avrebbe potuto dire cose ben diverse. Avrebbe potuto assicurarsi la fedeltà e l'impegno di lotta di suo marito nella speranza un giorno di ritrovarsi. Ma come fu con Nichole e Hannah, anche con Luke l'ancella sceglie di immolarsi, donando all'uomo una via di fuga. Non c'è traccia di giustificazione o pentimento nella confessione che rivela a Luke la verità su lei e Nick. Solo l'innocenza e il coraggio della verità. E la scelta di fornirgli un giusto pretesto per andare avanti lasciandosi lei alle spalle.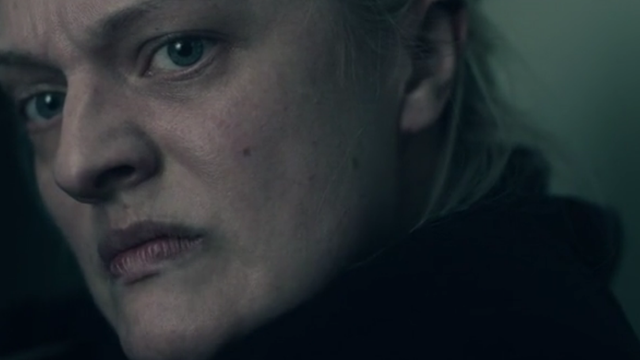 The Handmaid's Tale ci mostra in questo quinto episodio come le persone decidono di definire sé stesse.
E lo fa regalandoci conferme e delusioni. Ritroviamo tutta l'empatia per una June che continua a scegliere il bene di altri al proprio come fosse una sorta di autoflagellazione per essersi lasciata andare con Nick. E riscopriamo una rabbia verso gli Waterford che sembrava essersi affievolita già dal finale della scorsa stagione. Non resta che chiederci se le cose stiano davvero così o se tutto non rientri altro che in un piano di Serena diverso da ciò che sembra ora.
Il desiderio della donna di riavere ciò che le sta a cuore può essere forte, ma lo è abbastanza da cancellare il percorso di redenzione delle scorse puntate? Che sia così o meno, ciò che appare chiaro è che June non resterà a guardare come ha dovuto fare a testa bassa in quest'ultimo finale. Forte ormai del suo ruolo all'interno della Resistenza potrebbe decidere di aggrapparsi di nuovo a una speranza. Magari a quel granello di decenza rimasto nel comandante Lawrence, lasciato in disparte negli ultimi due episodi.
Di qualunque cosa si tratti, la ferocia del suo sguardo promette tutto tranne che l'indulgenza.