Ok, ho appena finito di vedere la prima puntata di Game of Thrones e cosa dire se non "Perché l'ho iniziata solo adesso?". Moltissime sono state le recensioni positive per questa serie, così come sono tantissime le persone in attesa della nuova stagione. Forse è proprio stato questo bilancio così positivo ad avermi spinto a procrastinare la visione di questa Serie Tv. Avevo sinceramente paura che fosse sopravvalutata e che non mi convincesse così tanto. Paure che alla fine si sono rivelate infondate.
Nonostante il genere fantastico non sia uno dei miei preferiti, la 1×01 di Game of Thrones non mi ha per niente deluso, catturando irrimediabilmente la mia attenzione. Coinvolgente sotto numerosi punti di vista, Winter is coming è un più che degno inizio per una serie che promette moltissimo.
Ma facciamo un breve riassunto di ciò che è successo.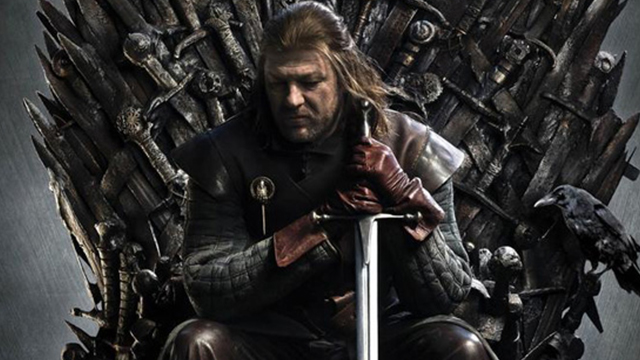 La puntata si apre con tre Guardiani della notte che stanno esplorando il territorio oltre la Barriera, alla ricerca dei Bruti. Uno di loro si ritrova però davanti una carneficina terrificante. Si scopre presto che il massacro è opera dei cosiddetti Estranei, i quali non tardano a uccidere gli altri due soldati. Il sopravvissuto viene però catturato dagli uomini del Nord e giustiziato da Eddard Stark, non prima di aver testimoniato di aver avvistato le tremende creature.
A questo punto la scena si sposta ad Approdo del Re, dove si sta celebrando il funerale del Primo Cavaliere Jon Arryn. Il re decide allora di partire alla volta di Grande Inverno con la regina e il cognato per chiedere a Ned Stark di prendere questo posto vacante. La moglie di questo riceve però una lettera dalla sorella, la quale è convinta che Jon Arryn è in realtà stato ucciso dai Lannister. Nonostante questa insinuazione Eddard accetta comunque l'incarico di Primo Cavaliere.
Parallelamente seguiamo la storia dei fratelli Targaryen. In particolare il fratello maggiore ha sete di vendetta e progetta di riconquistare la corona con l'aiuto dei Dothraki. Dà così la sorella in sposa a Khal Drogo in cambio di un esercito per combattere contro il re.
Nel finale vediamo il piccolo Bran che, spinto da Jaime Lannister, cade da una torre dopo aver scoperto il rapporto incestuoso tra lui e sua sorella Cersei, la regina.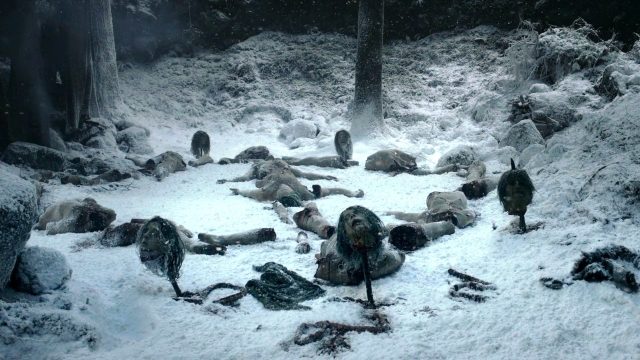 Ma passiamo ai personaggi
Nonostante le difficoltà iniziali dovute alla memorizzazione dei nomi e dei legami di parentela, i personaggi rimangono ben impressi nella mente. Nessuno ti rimane indifferente. Quelli a cui mi sono subito affezionata sono sicuramente la piccola Arya Stark e la bella Daenerys. Viserys e Jaime Lannister sono invece quelli che non mi hanno fatto una buonissima impressione. Basti pensare all'egoismo del primo, il quale venderebbe la sorella a tutti i Dothraki pur di riconquistare il potere. Senza parlare poi del gesto di Jaime Lannister verso l'indifeso Bran, che spero vivamente non muoia così.
Facciamo anche la conoscenza del figlio "bastardo" Jon Snow. La pecora nera della famiglia Stark. A primo impatto sembra però quello che cerca maggiormente di essere un buon fratello, soprattutto nei confronti del più piccolo. Per tutta la puntata prende infatti le sue difese, a partire dalla decisione sul destino dei cuccioli della metalupa morta e cerca di spronarlo a essere coraggioso, come durante l'esecuzione del Guardiano della notte.
Non dimentichiamoci poi del personaggio che attendevo di conoscere con più ansia: il folletto Tyrion Lannister. Finalmente ho l'onore di vedere Peter Dinklage sul piccolo schermo. Il suo personaggio non passa nemmeno inosservato, dato il suo grande amore per le donne e il vino. Anche la sua conversazione con Jon Snow non è certamente scontata, soprattutto quando si fa portavoce di un messaggio molto intimo:
Ti do un consiglio, bastardo. Rammenta sempre chi sei. Gli altri lo faranno. Fanne la tua armatura e non potrà essere usata contro di te.
Frase a effetto che racconta molto più di quel che sembra.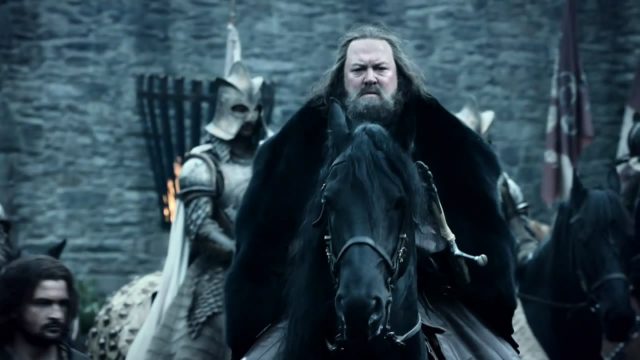 Per il resto cosa dire?
Sicuramente non mi aspettavo tanta crudezza, almeno nella prima puntata. Invece già nei primi 10 minuti assistiamo a una cosa come tre decapitazioni e una montagna di corpi degna dei migliori splatter. Non che la cosa mi dispiaccia, ma è giunta piuttosto inaspettatamente.
Altra cosa che mi ha piacevolmente colpito sono i costumi e le armi. Lo spadone che sfodera Ned Stark al momento di decapitare il povero sopravvissuto non è certo cosa da nulla, così come l'elmo a forma di muso di lupo. Anche le ambientazioni sono veramente ben curate. La foresta innevata in primis ma non è da sottovalutare nemmeno la scenografia interna dei palazzi.
Sommando tutti questi fattori non posso che pentirmi di averci messo così tanto a iniziarla. Game of Thrones ha tutte le potenzialità per diventare una delle mie serie preferite. È coinvolgente, emozionante, ma soprattutto basata su giochi di potere. Non vedo l'ora di iniziare la seconda puntata per capire meglio che cosa significhi "L'inverno sta arrivando". Nel mentre cercherò di rimanere il più lontana possibile dagli spoiler, nella speranza di fare una maratona di Game of Thrones degna di questo nome.
Adesso scusatemi ma vado a cercare delle uova di drago come quelle che hanno regalato a Daenerys… a presto!