Alcuni eroi portano la maschera, altri la corona. Altri portano la corona ma non sono eroi. Eppure, in Game of Thrones, così tanti personaggi, pur senza il peso della corona e dell'eroismo, hanno saputo farsi spazio nel nostro cuore. Così tanti, da non rendercene conto finché non ci soffermiamo a pensarci, che alcuni rimangono nell'ombra. Dimenticati, lasciati in un angolo dal vortice dell'azione che in Game of Thrones inghiotte tutto e tutti, centrifugando i personaggi in una spirale impazzita che spinge tutti alla distruzione.
Abbiamo avuto occhi solo per lei, durante l'adrenalinica puntata 6×10 di Game of Thrones. Abbiamo tutti tenuto gli occhi su Cersei così a lungo da lasciarci abbagliare dalla sua presenza, come fosse lei stessa l'Altofuoco che illumina, divora, distrugge. L'abbiamo mirata e rimirata così a lungo che la sua immagine, come un'inquadratura in primo piano, ha messo in ombra e scontornato tutto ciò che c'era intorno a lei.
E ci siamo persi la tragedia più grande, quella che ha fatto meno rumore.
Cade leggero senza far rumore, Tommen Baratheon. Precipita con discrezione, in una mirabile scena ripresa quasi interamente di spalle, come se nemmeno nella morte egli potesse avere l'onore del primo piano. La presenza della madre, così lontana eppure onnipresente, troneggia su di lui al punto che solo la morte può liberarlo da questo giogo di amore soffocante.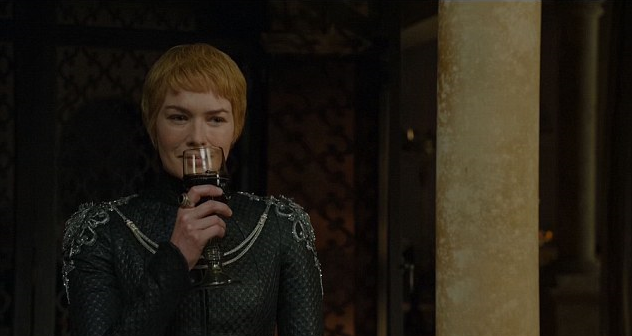 Tommen Baratheon se ne va così, con discrezione, nel silenzio, come è vissuto. L'azione, frenetica prima di lui, riprende convulsa subito dopo. Abbiamo solo una breve parentesi di stasi, nella quale si concentra uno dei drammi umani più tragici di tutta Game of Thrones. Un ragazzino senza padre, figlio di un amore aberrante, ultimo del suo nome, sopravvissuto ai fratelli e alla moglie, rimasto solo con una madre che è in parte responsabile di questo deserto intorno e dentro di lui.
Un ragazzino che sceglie la morte e che le va incontro senza paura, con un salto nel vuoto che ci lascia solo per un attimo trasaliti, prima che l'azione torni a inghiottirci.
Abbiamo pensato tutti, durante quella scena, che in fondo Tommen era inutile, che era quasi paradossale che proprio lui, il più debole dei fratelli Baratheon, fosse sopravvissuto così a lungo.
Che in fondo era arrivata anche l'ora di liberarci di un personaggio inutile.
Perché Tommen, come Sansa, rappresenta la gentilezza in un mondo di cattiveria, la rosa che cresce discreta eppure bellissima in un mondo di erbacce e siccità. E non a caso aveva trovato la sua anima gemella proprio in Margaery, rosa a cui non fecero in tempo a spuntare le spine. E in fondo sappiamo anche che Tommen era predestinato a morire: lo sappiamo da quel magistrale episodio 5×01, quando Cersei bambina apprende il destino di tutti i suoi figli.
Quindi accogliamo con liberazione, quasi, la fine di Tommen Baratheon, ragazzo gentile che amava i gatti e che sembrava sempre così a disagio con la corona. Bambino già scampato alla morte durante la battaglia delle Acque Nere. Ed è tragico osservare come sia dietro la morte sfiorata, che in quella raggiunta, ci sia l'ombra di sua madre.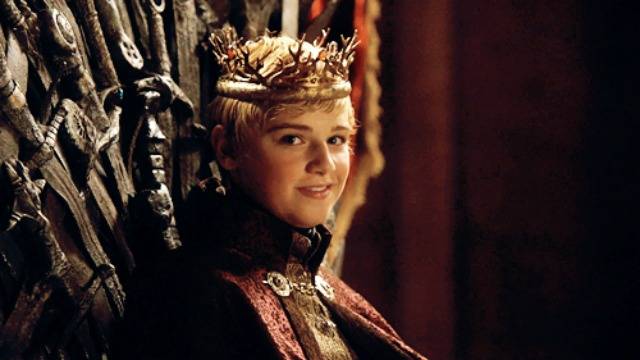 Non abbiamo mai pianto per il tragico destino di Tommen Baratheon, doppiamente tragico perché nega anche la dignità del ricordo. Abbiamo pianto per Ned, per Syrio, per Oberyn, persino per Lady, Vento Grigio, Cagnaccio ed Estate, e non abbiamo versato una lacrima per il povero Tommen. Tutt'ora, il solo ricordo di lui ci evoca un sorrisetto, una battuta, l'indifferenza, nemmeno l'accenno di un'empatia che abbiamo riservato a tutti, tranne che a lui.
Un personaggio che non ha avuto la possibilità di evolversi, di farsi crescere le spine, ma che è stato sradicato dal mondo di Game of Thrones perché quel mondo non faceva più per lui. Quando si dice "troppo buono per questo mondo". Tommen è la vittima di un mondo che non ha saputo proteggerlo, e di un pubblico che non l'ha degnato nemmeno dell'onore del ricordo.
Che la terra non ti sia lieve, dolce Tommen. Che la terra pesi come un macigno sulle coscienze di chi doveva proteggerti e guidarti e non l'ha fatto.
È questo il nostro omaggio a un personaggio che, pur con un macigno di dolore e destino sulle spalle, ha saputo andarsene senza far rumore, e che non si merita di svanire dalla nostra memoria.