Gli MTV Movie & TV Awards sono premi e riconoscimenti che vengono consegnati a film e show televisivi alla fine della stagione televisiva annuale, che coincide con il periodo estivo.
Tra le varie categorie Game of Thrones ha fatto quasi presenza fissa, ma non è l'unica ad avere ricevuto nomination interessanti e importanti.
I premi verranno consegnati il 17 giugno all'Hangar Barker a Santa Monica.
A circa un mese dalla conclusione definitiva dallo show, il cast o alcuni dei suoi rappresentanti si ritroveranno per la cerimonia di premiazione sperando di riuscire a ritirarne almeno uno.
Per quanto riguarda il campo seriale, troviamo tra i nominati di alcune categorie anche Killing Eve, Riverdale, The Handmaid's Tail e Chilling Adventures of Sabrina.
La categoria più importante è sicuramente BEST SHOW in cui le nominate che si trovano in lista sono:
Big Mouth
Game of Thrones
Riverdale
Schitt's Creek
The Haunting of Hill House
Ma Game of Thrones non si ferma qui, è nominata anche una delle sue indiscusse protagoniste nella categoria MIGLIOR PERFORMANCE IN UNA SERIE TV.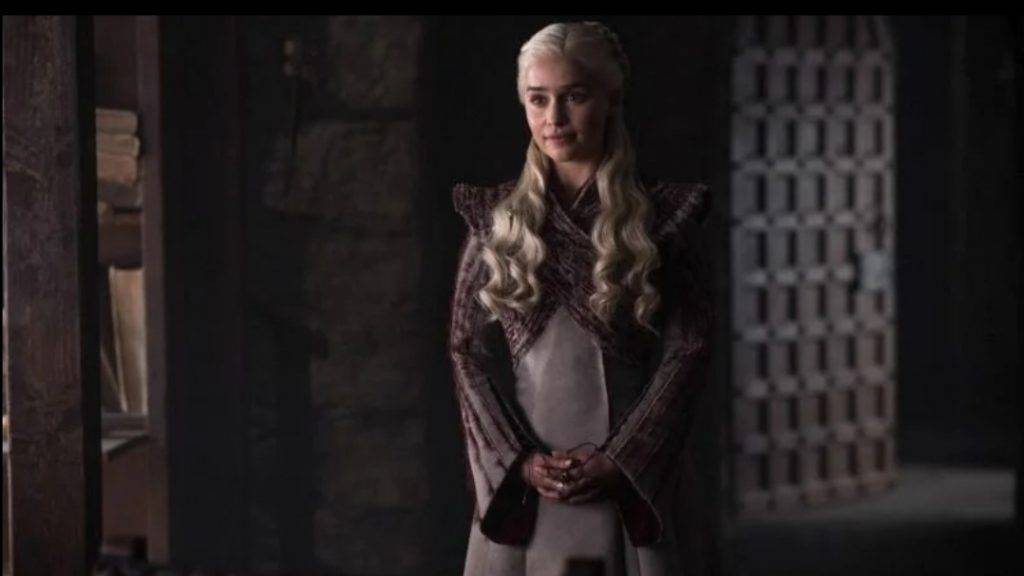 Ecco le nomination:
Elisabeth Moss (June Osborne/Offred) – The Handmaid's Tale
Emilia Clarke (Daenerys Targaryen) – Game of Thrones
Gina Rodriguez (Jane Villanueva) – Jane the Virgin
Jason Mitchell (Brandon) – The Chi
Kiernan Shipka (Sabrina Spellman) – Chilling Adventures of Sabrina
Nelle prossime categorie invece non ci sarà una distinzione netta tra film e show televisivi:MIGLIOR EROE. Appena leggerete la lista capirete anche perchè. Ecco qui i canditati:
Brie Larson (Carol Danvers/Captain Marvel) – Captain Marvel
John David Washington (Ron Stallworth) – BlacKkKlansman
Maisie Williams (Arya Stark) – Game of Thrones
Robert Downey Jr. (Tony Stark/Iron Man) – Avengers: Endgame
Zachary Levi (Billy Batson/Shazam) – Shazam!
Premio MIGLIOR BACIO, ecco le coppie che sembrano essere state le più affiatate:
Camila Mendes & Charles Melton (Veronica Lodge & Reggie Mantle) – Riverdale
Jason Momoa & Amber Heard (Aquaman & Mera) – Aquaman
Ncuti Gatwa & Connor Swindells (Eric Effiong & Adam Groff) – Sex Education
Noah Centineo & Lana Condor (Peter Kavinsky & Lara Jean) – To All the Boys I've Loved Before
Tom Hardy & Michelle Williams (Eddie Brock/Venom & Anne Weying) – Venom
Ed ora l'ultimo riconoscimento, the last but note the least: MIGLIOR CATTIVO.
Nonostante sia piena di super cattivi, Game of Thrones non è stata nominata nemmeno qui. Ecco i candidati:
Jodie Comer (Villanelle) – Killing Eve
Joseph Fiennes (Commander Fred Waterford) – The Handmaid's Tale
Josh Brolin (Thanos) – Avengers: Endgame
Lupita Nyong'o (Red) – Us
Penn Badgley (Joe Goldberg) – You
Cosa ne pensate delle categorie? Vi state facendo delle idee su quali show meriterebbero la vittoria o piuttosto chi non è finito nella lista ingiustamente al posto di qualche altra serie che se lo sarebbe meritato?
Fateci sapere che cosa ne pensate!