Prima di addentrarci nella settima stagione di Game of Thrones (una settimana e spiccioli, daje) rendiamo nuovamente omaggio a chi ci ha lasciato nei 60 episodi precedenti.
Pretendenti al trono, consorti, parenti, amici o gente che passava di lì per caso, avente la sola colpa di respirare in un continente dove l'aspettativa di vita, non supera la pausa/bagno di metà puntata. Tutti sono stati importanti, ognuno merita una menzione d'onore. Oddio, magari non tutti tutti, avrei un impegno a ferragosto, però facciamo del nostro meglio.
Ecco quindi in esclusiva (e in ordine sparso) i trafiletti usciti sul "Corriere dell'Inverno" in occasione delle dipartite illustri nell'interminabile caccia al Trono di Spade.
Preparate i fazzoletti, certe ferite non si rimargineranno mai.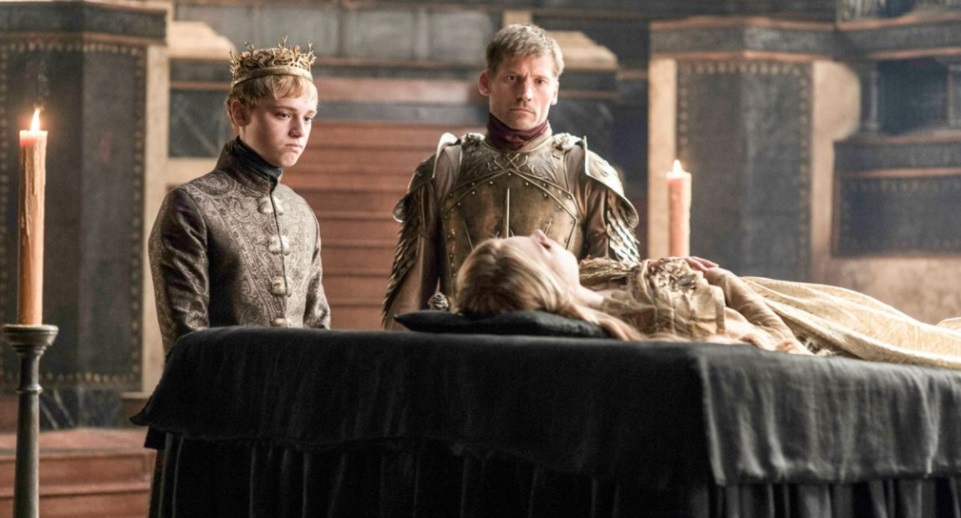 NECROLOGI PER I MORTI DI GAME OF THRONES
Re Robert Baratheon è venuto a mancare. Ne danno il triste annuncio i figli tutti. E anche Jeoffrey, Myrcella e Tommen.
È con immenso rammarico che salutiamo il defunto Jon Sn.. no, scusate, come non detto.
Eddard Stark è stato un uomo serio, posato, giusto. Una persona con la testa sulle spalle, fino all'ultimo istante della propria vita. Beh, più o meno.
Renly Baratheon era giovane, ma nella sua breve vita è stato capace di farsi amare da tutti. Lo amava suo fratello Robert, e un tempo anche Stannis. Lo amava sua moglie Margaery, e lo amava la di lei famiglia. Soprattutto, la di lei famiglia.
Robb Stark. Quasi vincitore del gioco dei troni, quasi re, quasi padre. Quasi quasi era meglio stare a casa.
Catelyn Tully/Stark è ancora in mezzo a noi (e chi ha orecchie – e occhi sulle pagine dei libri – per intendere, intenda).