4) Petyr Baelish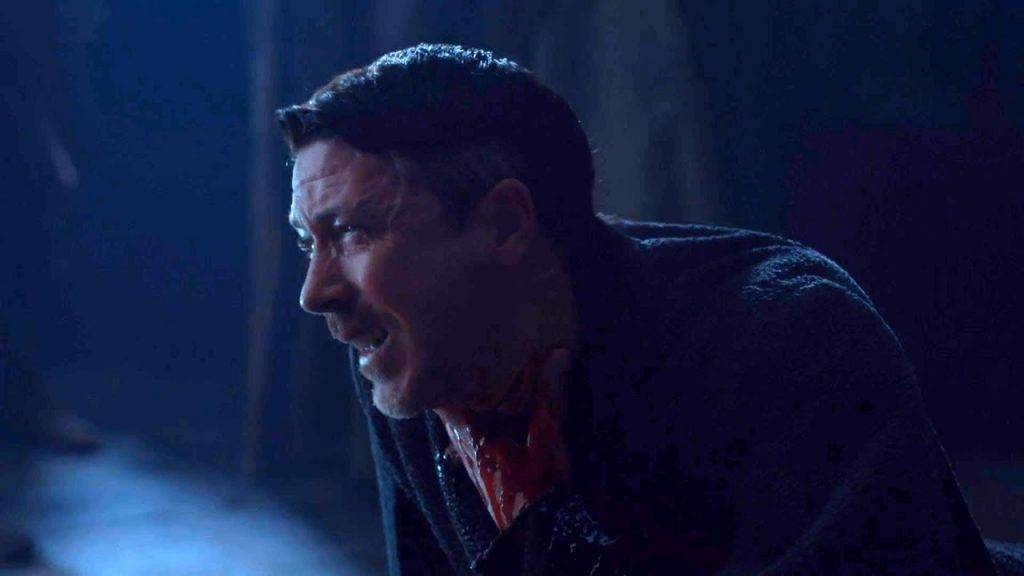 Ai piedi del podio si piazza Petyr Baelish, uno dei personaggi più longevi di Game of Thrones.
È il responsabile di alcune delle cose più terribili mai successe a Westeros. Ha tradito Ned Stark condannandolo a morte, ha manipolato Lysa Arryn facendole prima assassinare suo marito, poi sposandola e infine uccidendola. Ha "venduto" Sansa Stark ai Bolton ed è colui che ha messo in circolo la voce che Lyanna Stark era stata rapita da Rhaegar Targaryen. Se non ci fosse stato Ditocorto, non ci sarebbe stato Game of Thrones!
Petyr Baelish era una viscida serpe che credeva di essere il più intelligente di tutti. E solitamente questi villain arroganti che credono di essere sempre un passo avanti agli altri vengono battuti al loro stesso gioco. Il tentativo di mettere l'una contro l'altra le sorelle Stark fallisce e Baelish viene processato per i suoi crimini. Inutili le sue proteste: Sansa dà l'ordine e Arya gli taglia la gola con il suo stesso coltello.