Kit Harington, il Jon Snow di Game of Thrones, è misterioso. E non perché si sa poco o nulla sulla sua vita privata, è molto riservato ed è un tipo poco incline agli scandali (beh, sbagliamo il tempismo per dirlo. Ma fino a qualche giorno fa sì, lo era…).
No, Kit Harington è un mistero perché non abbiamo ancora ben capito se sia un bravo attore oppure no.
Sia chiaro: personalmente a me ispira molta simpatia, è un bravo ragazzo e mi piace il suo modo di pensare. È autoironico, ha una classe tutta british e un bel cervello pensante. È affascinante, pur nel suo fisico non imponente. Insomma, nessuno mette in discussione il suo essere un bravo ragazzo.
Però la sua recitazione è da sempre motivo di discussione nel fandom di Game of Thrones. C'è chi lo venera e lo difende a spada tratta; chi, come me, lo ama per inerzia; chi invece lo ritiene del tutto inadatto.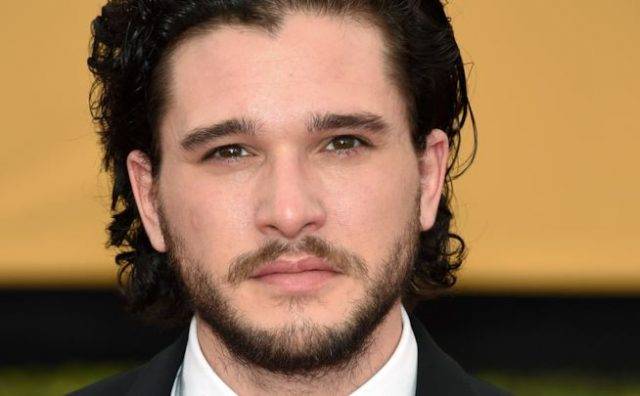 Diciamo subito che Kit Harington ha alle spalle una solida formazione teatrale, infatti ha studiato alla Royal Central School of Speech and Drama dell'Università di Londra, dove si è laureato nel 2008. Ha recitato nel ruolo di protagonista in War Horse, per una produzione del New London Theatre e nelle repliche al Royal National Theatre, e ha ottenuto ottime critiche. Non reciti nel West End se sei un pessimo attore.
Eppure… eppure Jon Snow ha sempre quell'espressione. Sempre…
In Game of Thrones c'è poco da ridere e sicuramente Jon Snow porta sulle spalle il peso del mondo, ma la sua faccia è sempre quella: sopracciglia aggrottate e labbruccio leggermente curvato.
Viene ucciso? Quella faccia.
Risorge? Quella faccia.
Fa sesso con Daenerys? Quella faccia.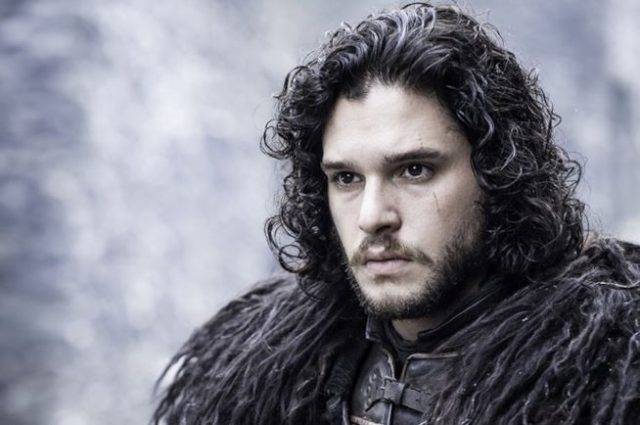 Insomma, fa male dirlo perché la sottoscritta è una fan di Jon, ma diciamo la verità: è monoespressivo. E perde praticamente tutti i confronti con i colleghi di Game of Thrones.
Non ha il carisma di Emilia Clarke, la sofferenza sommessa di Nikolaj Coster-Waldau, l'algida regalità di Lena Headey, la versatilità di Peter Dinklage o il viso tormentato di Alfie Allen. Persino i personaggi meno importanti di lui riescono a godere di una recitazione più credibile, una su tutte Gwendoline Christie.
Vero è che la formazione teatrale forse, nel suo caso, non gli è servita a "sciogliersi" e anche le nobili origini della sua famiglia aristocratica potrebbero avere inciso sulla sua recitazione. Ma caspita! Sei un attore!
Vediamo un po' cosa ha combinato Kit Harington al di là di Game of Thrones.
Ha recitato in qualche pellicola non degna di nota, come Spooks: The Greater Good e Testament of Youth. È stato il protagonista della serie tv Gunpowder, dove veste i panni di Robert Catesby. Ma niente di davvero rilevante o memorabile.
Certo, non ci si aspetta che possa ottenere un altro ruolo come quello di Jon Snow, perché sarebbe impensabile. È il ruolo di una vita, non si discute. Però c'è una macchia imperdonabile nel suo curriculum, qualcosa che mi ha fatto davvero rabbrividire: un film così brutto che è difficile vederlo fino in fondo senza sentirsi in imbarazzo.
Sì, sto parlando del disaster movie Pompeii.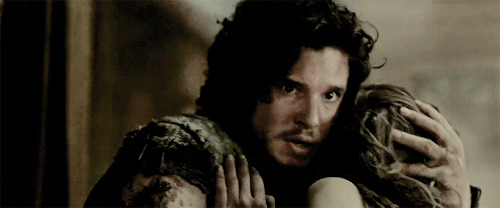 Pompei ha il raro dono di non essere solo brutto e con una trama ridicola, ma è anche recitato in modo pessimo. E non si può non dare la colpa al suo protagonista.
Fa male al cuore dirlo, ma probabilmente il ruolo di Jon Snow è quello per cui Kit Harington verrà ricordato in futuro. Forse resterà incastrato in questo personaggio, perché in tutti questi anni non è riuscito del tutto a scrollarsi di dosso il peso di un ruolo così ingombrante.
Quindi ritorniamo alla domanda di base: Kit Harington è un bravo attore?
A malincuore (per ora) dico di no, ma gli va reso merito di aver fatto diventare Jon Snow un personaggio epico, anche con una sola espressione. O, forse, è proprio Jon Snow a essere epico in sé e per sé, a prescindere da qualsiasi attore lo possa interpretare.