Kit Harington è diventato uno dei più grandi nomi di Hollywood grazie al suo ruolo in Game of Thrones, ma il percorso verso la celebrità non è stato facile per l'attore. Harington, 32 anni, parla del suo periodo in Game of Thrones durante un'intervista:
"Non è stato un periodo molto bello della mia vita. Sentivo di dovermi sentire la persona più fortunata del mondo, quando in realtà mi sentivo molto vulnerabile. Ho avuto un periodo traballante Della mia vita – come penso che molte persone facciano a 20 anni."
Harington ha detto che il suo malumore è aumentato quando il suo personaggio, Jon Snow, è diventato il punto focale della serie della HBO. La star ha ammesso di aver cominciato a sentire moltissimo la pressione.
"Il mio periodo più buio è stato quando lo show sembrava diventare così tanto Jon-centrico, quando è morto e tornò in vita. Non mi piaceva molto il focus dell'intero show su Jon. Quando diventi il ​​cliffhanger di uno show televisivo e di uno show televisivo di così tanta importanza, l'attenzione su di te è terrificante".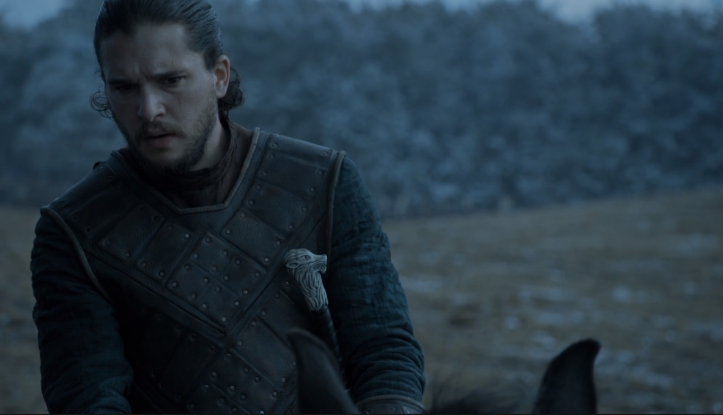 Dopo essersi ritrovato paralizzato dalla sua ansia e dalle insicurezze riguardo al suo nuovo status ha deciso di cercare una terapia: "È stato un periodo in cui ho iniziato la terapia e ho iniziato a parlare con le persone", ha detto. "Mi ero sentito molto a rischio, e non stavo parlando con nessuno. Dovevo sentirmi molto grato per quello che avevo, ma mi sentivo incredibilmente preoccupato. Ma dopo cinque anni di fama in costante aumento, la mia prospettiva ha iniziato a cambiare."
"È come quando sei a una festa, e la festa sta migliorando sempre di più. Poi la festa raggiunge un picco assoluto. Non so cosa potrei trovare di più da questo. Ti rendi conto, beh, non c'è più. Questo è. E il "di più" che puoi trovare è in realtà nel lavoro piuttosto che nel godimento che lo circonda. Sulla fine del viaggio di Jon, qualunque cosa sia: sono rimasto soddisfatto di come è finita la sua storia".
Qualunque cosa accada, mio caro Kit tu rimarrai per sempre il nostro King in the North anche se hai sangue di drago!.