Manca davvero poco, seppur sempre troppo per noi addicted, alla stagione finale di Game of Thrones. Forse mai come oggi una serie tv è stata in grado di generare un hype e un'attesa così grande per un finale. Il paragone più illustre che possiamo fare, forse l'unico che regge il peso del confronto, è probabilmente quello con Lost. Ma era un altro mondo. La diffusione e la fruizione delle serie televisive si basavano ancora su un modello classico. Relegato quasi esclusivamente alle emittenti televisive. Oggi invece, tra piattaforme, nuovi media e social, ci troviamo dinnanzi a una macchina che amplifica e dà risonanza a ogni più piccolo riverbero che le produzioni colossali, come Game of Thrones, sono in grado di generare.
Possiamo dividere l'oceanico pubblico di questa serie in tre grandi blocchi, consapevoli che ogni categorizzazione, per sua natura, è fallace e ci sarà sempre chi sfugge, nella propria peculiarità, a ogni etichetta. Premesso questo, dicevamo, si può dividere il pubblico in tre grandi blocchi. I lettori di Martin. Gli amanti della serie che non hanno letto Martin. Infine quelli a cui la serie non piace, ma si deve guardare perché è talmente mainstream che non vederla discrimina. Non crediate, quest'ultimi sono più di quanto immaginiate.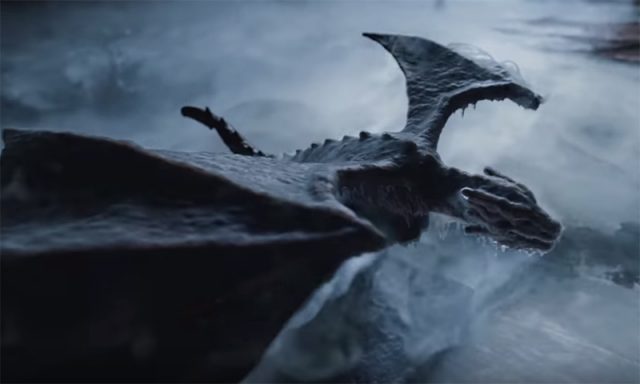 Nel 2019 assisteremo quindi all'atto conclusivo di Game of Thrones. La domanda che abbiamo deciso di porci e della quale cercheremo una risposta è semplice: saremo delusi a prescindere dal finale di Game of Thrones?
In qualunque categoria di pubblico possiamo essere ricondotti correremo comunque il grande rischio legato all'aspettativa. Come dicevamo all'inizio, le attese per questa stagione conclusiva di Game of Thrones sono enormi. Lo dimostra la quantità di commenti, interazioni, meme e post che girano attorno a ogni notizia ufficiale o ufficiosa sulla serie.
Quando l'attenzione su un certo prodotto è così alta, l'asticella di ciò che ci si aspetta cresce di conseguenza. Ogni interazione non fa altro che aggiungere un tassello al muro che autori, attori e produttori dovranno essere in grado di superare.
Ma non basta questo aspetto, seppur centrale, per rispondere alla nostra domanda. Torniamo quindi alla tipologia di pubblico che si troverà davanti allo schermo per assistere alla scena finale. I lettori di Martin, o almeno la maggior parte di essi, hanno già un atteggiamento molto critico nei confronti delle ultime stagioni. Non che sulle prime abbiano risparmiato critiche e obiezioni, ma diciamo che dal momento in cui gli autori hanno iniziato a distaccarsi dai libri, e ancor più da quando li hanno superati, le critiche sono cresciute vertiginosamente. Questa tipologia di pubblico ha già una predisposizione alla contestazione più alta dovuta alla grande passione che li lega all'opera (incompiuta) originale.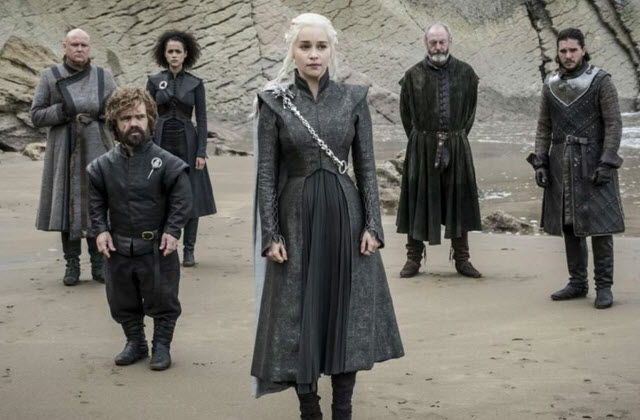 La possibilità di appellarsi alla propria personalissima idea di come Martin avrebbe concluso la saga permetterà a costoro di criticare sempre e comunque come andrà a finire. Indipendentemente dall'effettivo realismo dell'idea che ci si è fatta. È verosimile immaginare che anche un'eventuale pubblicazione dei libri conclusivi correrebbe il forte rischio di deludere.
Passo subito al terzo gruppo menzionato all'inizio: coloro che la guardano anche se non gli piace. Beh, dovrebbe avvenire un miracolo per far apprezzare il finale a chi non ha apprezzato gran parte della serie. A questo gruppo poi afferiscono anche tutti quelli che sono nostalgici delle prime stagioni e che hanno criticato man mano che gli anni passavano la gestione delle successive. Abbondano le frasi come: "Le stagioni vecchie sono sempre le migliori" oppure "Non hanno più idee" e così via. In questa situazione la delusione è già scritta.
Infine prendiamo in esame il gruppo più consistente. Parliamo di tutti coloro che pur non avendo letto l'opera di Martin, o che l'hanno conosciuta solo successivamente alla visione, si sono appassionati a questo straordinario mondo che è Game of Thrones.
Per tutti questi, premesso come per gli altri l'elemento dell'aspettativa, si aggiunge il naturale percorso di ipotesi e teorie che ognuno sviluppa attorno alle vicende della trama, dei personaggi e degli eventi. Immaginare quello che accadrà e unirlo a quello che vorremmo accadesse è un esercizio naturale e scontato. Questo però non fa altro che creare un terreno poco favorevole alla fruizione di un finale di stagione così ricco di file di trama da concludere come quello di Game of Thrones.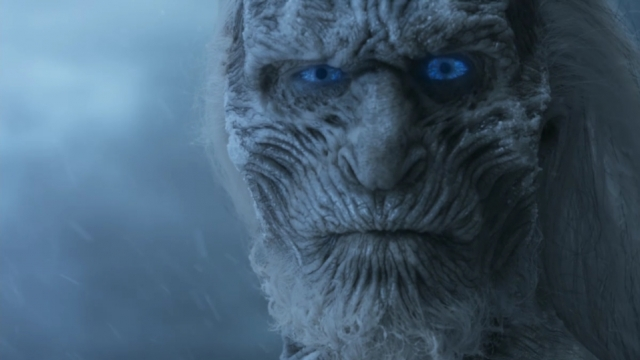 Non vorremmo davvero essere nei panni degli showrunner. Le probabilità di fare una stagione finale in grado di sbalordire tutti sono davvero poche. E non per incapacità degli stessi o per mancanza di materiale, ma proprio perché ormai la creatura che è stata messa in moto ha una propria vita e un rapporto con il pubblico personale. Quasi intimo. Prendiamo ad esempio Breaking Bad, la serie a cui quasi universalmente viene riconosciuto un finale superlativo. In questo caso ci rendiamo conto che la pressione sugli autori al momento di scrivere la stagione finale era infinitamente più bassa. Questo principalmente perché gli ascolti delle stagioni precedenti si attestavano sui due milioni di spettatori e solo con l'ultima sono schizzati oltre i sei. Fino all'ultimo episodio che ha raggiunto i dieci milioni.
Per dare un'idea: Game of Thrones viaggia già da anni oltre i sette milioni di spettatori a episodio. E la scorsa stagione ha ampiamente sfondato i dieci. Tutto questo senza contare gli spettatori del resto del globo.
Non è davvero importante chi alla fine siederà sul Trono di Spade. Non è nemmeno rilevante chi sopravvivrà e chi no alla battaglia finale. Game of Thrones è divenuta qualcosa di più di una serie televisiva. È la trasposizione di una vera e propria battaglia in cui ogni spettatore si schiera per questo o quel personaggio. Per questa o quella fazione. Ma ancora di più. È divenuta una lotta tra pubblico, autori, showrunner, attori e ovviamente Martin. E in questa lotta gli unici vincitori possibili sono i fan. Perché il giudizio e il piacere sono insindacabili. Che alla fine ci piaccia o meno quello che vedremo, inonderemo l'etere di ogni commento invettiva o emozione che saremmo stati capaci di provare.
Forse, però, pensandoci bene questa sarà una vittoria della HBO. Che ha saputo catturare e alimentare un pubblico vasto ed eterogeneo. Un pubblico che brama e desidera vedere come finirà questa epica e straordinaria vicenda. Speriamo solo che non si risolva tutto con una cocente e forse preannunciata delusione.